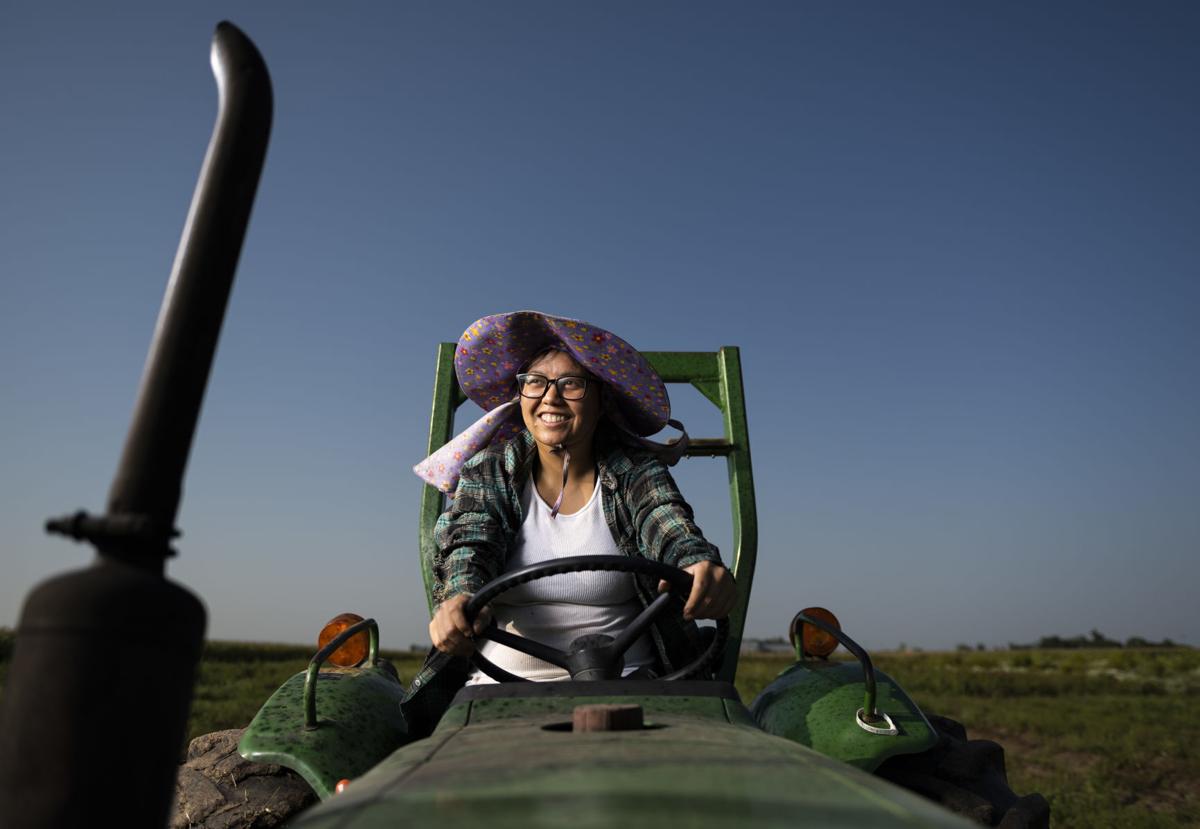 Days start at 5 a.m. for Sheng Vang, co-owner of Lu's Flowers and Vegetables, and often go until the late night or early morning.
Vang works outside in the farm's fields until noon or 1 p.m., takes a quick break for brunch and then works indoors in the shop making flower arrangements and doing other store-related tasks.
Around 3:30 or 4 p.m., Vang heads back out into the fields until as late as midnight, before heading to bed so she can rise early again the next day.
Vang said this hard work, which she estimates to be over 80 hours a week, often goes unseen by the people who buy her fresh produce and flowers. It's one of the reasons her farm is participating in the Dig Deeper Farm Tour on Saturday.
"People often want to bargain prices with me," she said. "They can come see how much and how hard I work, and see that I'm always outside, and be more appreciative, too."
Lu's is one of eight Nebraska farms on the free tour, which is sponsored by Open Harvest Co-op Grocery, Buy Fresh Buy Local Nebraska, the Nebraska Sustainable Agriculture Society and the Sunday Farmer's Market at College View.
Jonathan Sands, Open Harvest's marketing coordinator, said the tours give people the chance to connect with local farmers who cultivate their goods, and help them appreciate the hard work that goes into growing the produce.
"Shoppers of the co-op tend to value locally produced products, organic and environmentally sustainable products, so being able to see that and verify with your own eyes … and having that relationship with the producer, it's such a great opportunity," Sands said.
Lu's Flowers and Vegetables is a small, family-run farm just north of Fremont. Vang works alongside her mother, Zoua Lo. The operation, for the most part, is just the two of them.
"People know that (farming) is a lot of work, but they don't realize how much it is," Vang said. "It's just me and my mom who is out in the field."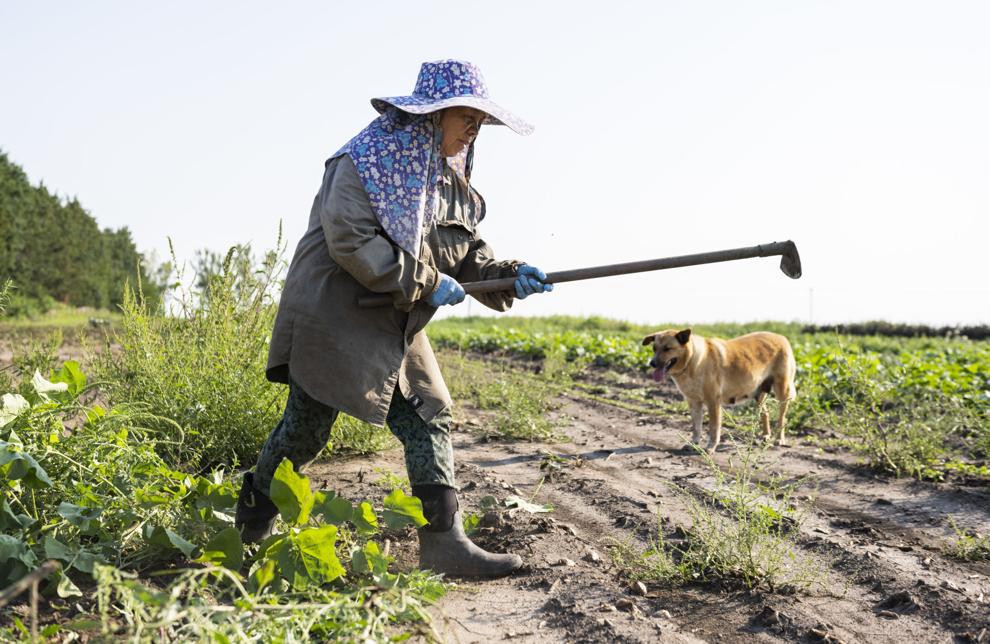 Vang said the family farm moved to Nebraska two years ago from Minnesota, where it was for about 20 years.
The farm is always open to visitors, 9 a.m. to 6 p.m., seven days a week, Vang said, but she hopes the tour helps people feel more welcome to stop by.
"When I go to the market, people don't know that they are welcome to come and take a look," Vang said. "I think doing this (Dig Deeper Farm Tour), they are able to know that they are able to come take a tour if they want to."
Vang also hopes the tour will help bring back some business to the farm. They sell all of their products straight to customers visiting the farm, or at various farmer's markets, so the COVID-19 pandemic has slowed down business for them.
"(I hope to) open up people's eyes to see how farming is, to help farmers like me and other farmers connect better to the customers," Vang said.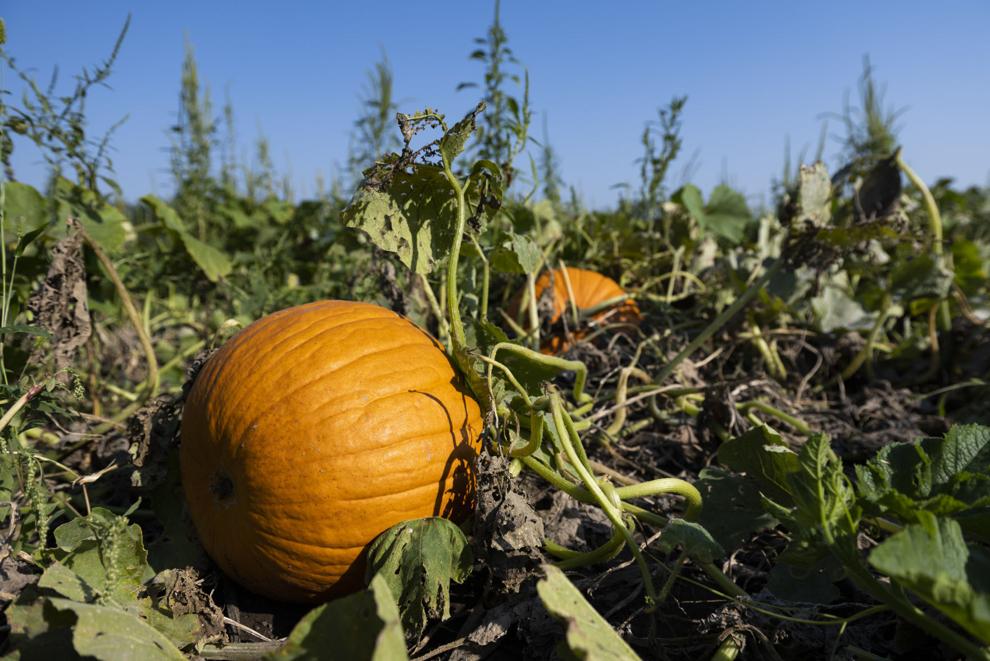 Her farm will be open for self-guided tours, but Vang encourages anyone who wants a guided tour to message her through the farm's Facebook page to arrange one.
There are eight different farms participating this year, each with varying hours and styles of tours planned. Some are guided, some are self-guided and some, like Lu's, have both available.
A former Open Harvest employee came up with the idea to set aside a day for local farmers to open their gates and welcome visitors, but it hasn't been organized for a few years, Sands said.
"We heard overwhelming community feedback that this was an event that was important to our shoppers, and to the community at large," Sands said. "We're just excited to bring it back and look forward to continuing it in future years as well."
Meeting the farmers is an important part of the tour, Sands said.
"By seeing where (produce is) made and connecting with your farmer, you see a whole different side that you're not going to see when you're just shopping and seeing a price tag," Sands said.