SUMNER — Ever since launching Sassy Sisters Swine last summer, Mattison and Mekenzie Beattie have been turning heads.
"Women usually start boutiques. People tell us, 'I haven't really seen two sisters starting a meat business,'" said Mattison, 16.
But sisters Mekenzie, 21, and Mattison aren't sassy. They're young and determined. They started their consumer-direct pork sales business last summer.
"We started our business because we wanted a way to share our story, to tell people how pork is produced safely and to explain what we do day-to-day on the farm," Mattison said. "We had this big opportunity, so why not take advantage of it?"
The sisters grew up five miles west of Sumner on the diversified Beattie Family Farm, owned by their parents Bart and Shana and grandparents Jeff and Nanette Beattie. The Beatties raise 10,000 sows in their wean-to-finish operation. They also run a cow-calf operation and raise corn, soybeans and alfalfa.
"Being an entrepreneur means finding a problem and solving it. We found something we're passionate about," Mekenzie said.
After a year of investigation and nailing down details, the two sisters launched the business last summer.
"Our problem was just getting started," said Mekenzie, a junior at the University of Nebraska-Lincoln. "We had to figure a lot of stuff out, but we decided to take a leap of faith and start really small and just grow."
"Starting small" also meant serving only the Sumner-Eddyville-Miller community, basically a 50-mile radius between Kearney and Lexington.
They knew that with the COVID-19 pandemic, local markets have become more popular because many people want to know where their food comes from. Also, people wanted to keep their freezers full during the pandemic.
They also promoted the fact that they could deliver their meat after local processing.
As the sisters started out, they relied heavily on social media for such things, including finding a USDA-certified processor. They learned that many processors are not USDA-certified. Others were booked for months.
Every two months, the sisters take four or five hogs to the processor they found in Diller, west of Beatrice. It's three hours from Sumner, "but their work is super good, and it's USDA-certified," Mekenzie said.
But the process is far from simple.
"When we enter the building, we have to take a shower and put on clothes that are already in the building because hogs are prone to diseases, and we don't want to bring any diseases in from outside. If a hog gets a disease, it could wipe out the whole barn," Mattison said.
The processor gives them hams, bacon, sausage, ground pork, shoulder roasts and some half or whole cuts. They often deliver orders to customers on the way home.
"It's a lot of labor driving that far. That's the thing about having a small business. You never really know the true science of it. You figure it out as you go, but that's been cool. We're learning so much," Mekenzie said.
One of their biggest challenges was naming their business. Since their father had always called them the "sassy sisters," Mekenzie suggested Sassy Sisters Swine. "I like a play on words anyway," she said.
But Mattison rebelled. "I said absolutely not. I hate that."
The sisters bickered over that name and others for several months until Mattison finally gave in.
The sisters say their parents are "the backbone" of their business. Their father Bart sometimes helps deliver their orders, and their mother Shana, currently the president of the Nebraska Pork Producers Association, has been a strong mentor.
As for marketing, it's mostly word of mouth. They also use their Facebook page and Instagram.
The Beattie sisters, who have brothers Bart, a ninth-grader, and Preston, a seventh-grader, are the sixth generation of their family to live on their land. Their descendants came from Scotland, settled in Illinois and came to Sumner in 1906.
Mattison is proud of her work with S-E-M High School's FFA chapter. A junior at S-E-M, she has done public speaking and livestock judging. She was also on S-E-M's FFA team that won the 2020 state championship in meat evaluation. She plans to go to UNL and major in animal science and minor in beef science.
Mekenzie is a junior agriculture business major and an agronomy minor at UNL. She spent her first college internship at a hog farm learning about farrowing.
Beattie Family Farms does not do farrowing; it raises piglets from 13-week weanlings to finished hogs at 285 pounds. "I wanted to learn about reproduction and genetics, too," she said.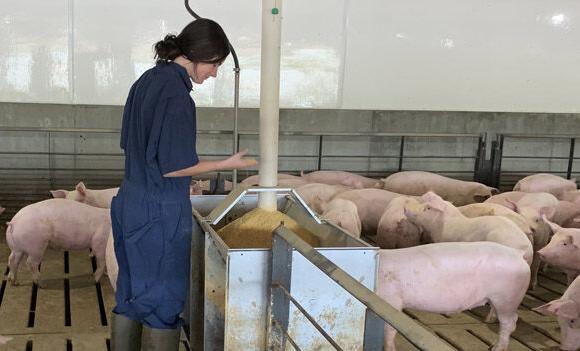 Between her freshman and sophomore years, she worked at another farm to learn about hog production.
Last summer, she worked for the Natural Resource Conservation Service, which helps farmers and ranchers initiate conservation practices on their farms. "It was cool to grow up on a farm and then see how the government helps producers initiate conservation programs," she said.
"I love all sectors of agriculture — crops, agronomy, livestock — but I'd be passionate about coming back to the family farm, too," she said.
So far, their pork is in great demand. The sisters say the timing for launching the business was "impeccable."
"One of our biggest goals is to give people the best pork-eating experience they can have. We also want to help them know how to prepare their meat," Mattison added.
Her sister added, "People want to know where their food comes from in this day and age. When people buy our product and eat their food, they feel good about it. On social media, we let people know how we take care of our animals."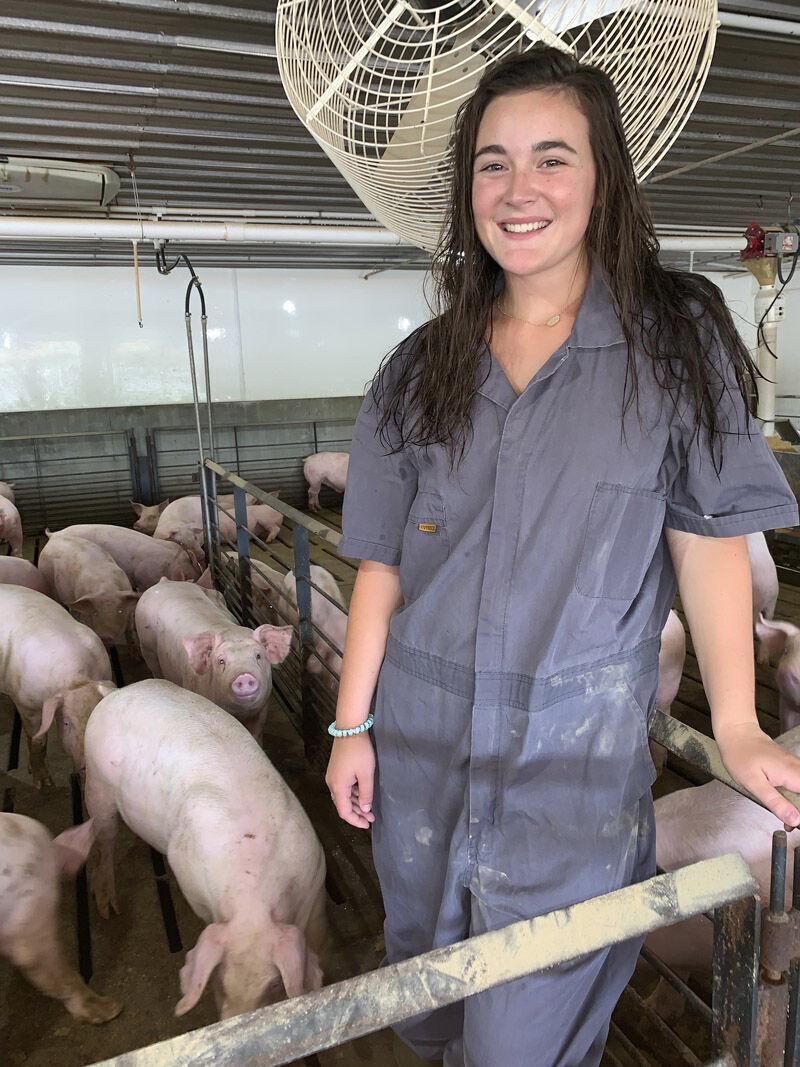 For now, they call the business "a side gig," but they hope to launch a website. They want to someday deliver to the entire state and perhaps surrounding states.
The sisters enjoy giving tours of the family operation to show how they help produce the pork they sell. "This isn't super-common," Mekenzie said. Neither is a female-run agriculture business, but they're glad to remove that barrier.
"It's been cool to try to cater to people's needs," Mekenzie said.
Mattison agrees. "We've been pretty successful. I can't see the demand going down anytime soon."