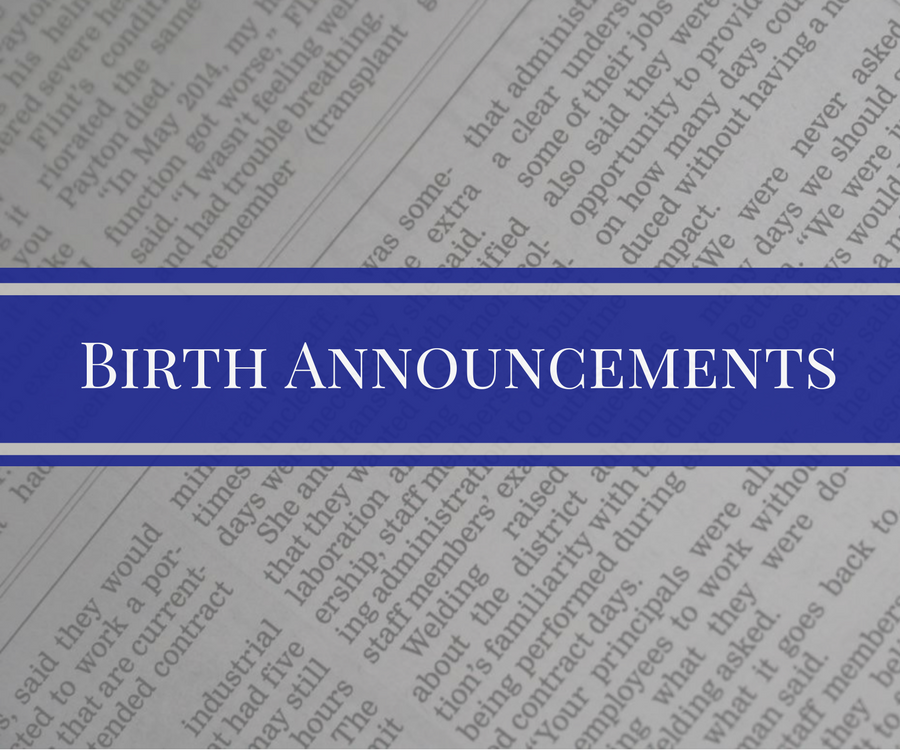 Cameron and Julie Powers of Hershey are the parents of a daughter, Chaisley Jean. Grandparents are Doug and Teresa Powers of Hershey, Darrell and Vicki Barnum of Stapleton and Don and Barb Bowlin of Morrill.
Ruger Lewis and Destini Smith of North Platte are the parents of a daughter, Athena Raiann, born Sept. 21, 2021, weighing 6 pounds, 8 ounces.
ALICIA STAR HERNANDEZ WELCH
Emily Welch and Noel Hernandez of Paxton are the parents of a daughter, Alicia Star, born Sept. 17, 2021, weighing 6 pounds, 8 ounces. Grandparents are William and Judy Welch of Paxton and Wuilmer and Eliza Hernandez of Paxton. Great-grandparents are Dale and Carol Douglas and Don and Cassie Welch, all of North Platte, and Rufino and Yolando Hernandez and Uboldo and Olga Padilla Ochoa.
Cassandra and Michael Mahnken of Lincoln are the parents of a son, Maddox Michael, born Aug. 25, 2021, weighing 8 pounds, 5 ounces. Grandparents are Todd and Kelly Hedlund of Lincoln and Gary and Donna Mahnken of North Platte. Great-grandparents are Dean and Dianne Hedlund of O'Neill, Ken and Gerry Koepke of Grand Island and Stella Cheek of North Platte.
Information for this column is provided by parents or grandparents. A form is available to help make the report. The information cannot be taken over the telephone. To receive a form, call 308-535-4733. Send the information to: Birth Announcements, North Platte Telegraph, P.O. Box 370, North Platte, NE 69103. The report can also be faxed to 308-532-9268 or emailed to lifestyle@nptelegraph.com.