𝙵𝚛𝚎𝚖𝚘𝚗𝚝 | 𝙹𝚛. | 𝟻-𝟿 | 𝟸𝟹.𝟾 𝙿𝙿𝙶 | 𝟺.𝟿 𝚁𝙿𝙶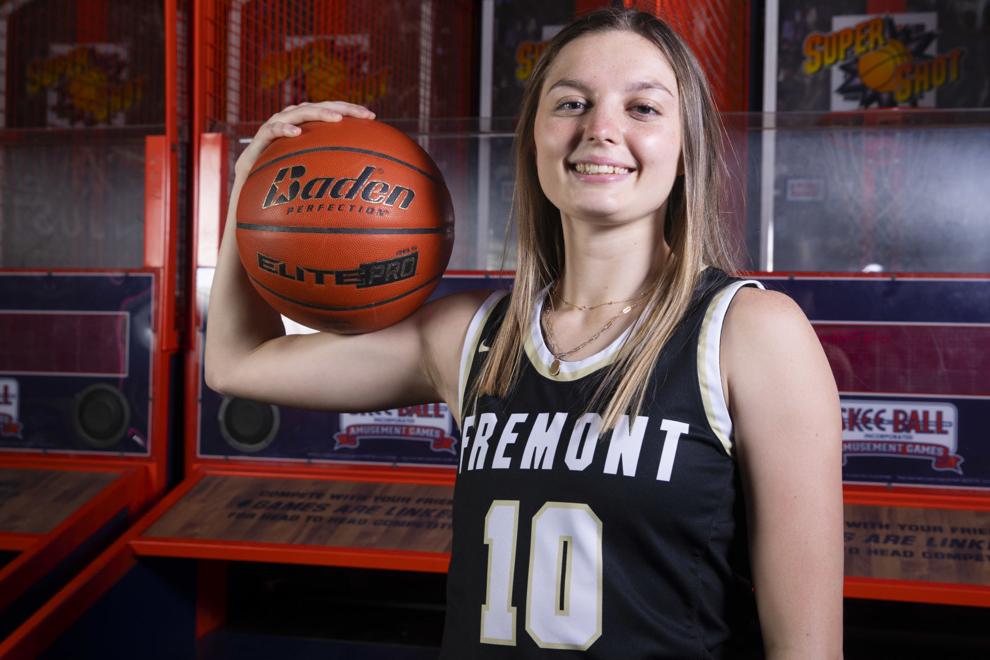 She's got game: McCabe dazzled as a sophomore (20.3 ppg, 35.2 rpg, 2.3 apg, 107 threes), and yet she found a way to take it to another level in her third season with the Tigers, who relied a little more on McCabe for her ball-handling skills this time. She averaged career bests in assists (3.7) and steals (3.7) and continued to shoot at a high clip. McCabe splashed 106 three-pointers, and shot 42% from three-point range in each of her first three seasons (How's that for consistency?). McCabe can score at all three levels and perfected the pull-up jumper this season, coach Kelly Flynn said, while also shooting deeper threes. Only one opponent held the two-time first-team Super-Stater to below 18 points (and that was 16), an incredible accomplishment when you consider, one, she's seeing the other team's best defender every game in Class A, and two, even the good ones have quiet nights. McCabe never did.
Coach mode: "She reminds me of a little bit of a girl (Steph) Curry," Flynn said of the Golden State Warriors star shooter. "When I watch him play, where he stops and start, stops and start and almost baits you, sets you up, and all of the sudden the step-back. She's perfected it to where when she freezes that defense with her step-back, it surprises you when it doesn't go in. Along with her scoring, she really has some impressive stats overall."
Fun game she can maybe beat other Super-Staters in: "There's a light thing … you have to press the things as fast as you can. I have the most coordination by far, not to brag (laughs), so I would definitely win at that."
Go-to games growing up: "They have a Go-Kart thing here (at Amazing Pizza Machine), I used to do that. I used to come here a lot when I was little with my siblings and parents."
How many makes out of 20 on pop-a-shot: "I'm still convinced it's rigged, so I would say 16."