Great Plains Health | Emily Jones, MD | Family Medicine | North Platte, NE
About Great Plains Health | Emily Jones, MD | Family Medicine | North Platte, NE
Dr. Emily Jones, MD, is a family medicine specialist at Great Plains Health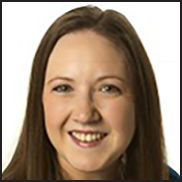 Dr. Emily Jones, MD, is a board certified physician by the American Board of Family Medicine, and she is a doctor at Great Plains Health Family Medicine.
Dr. Jones graduated from medical school at University of Nebraska College of Medicine in Family Medicine University and completed her residency in 2014 at University of Nebraska Medical Center.
At Great Plains Health, we are continually focused on advancing and improving the health care we deliver
Whether it's implementing new technology to improve efficiency or evaluating new ways to improve patient care and customer service, our philosophy is to remain focused and steadfast on finding better ways to improve the patient experience. Continued emphasis on quality, outcomes, patient safety, service and delivery of care has made us west central Nebraska's regional health care destination.