Great Plains Health | Kristen Lake, MD | Rheumatology | North Platte, NE
About Great Plains Health | Kristen Lake, MD | Rheumatology | North Platte, NE
Dr. Kristin Lake, MD, is our rheumatology specialist at Great Plains Health.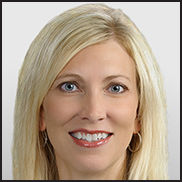 Dr. Kristin Lake, MD, is a fully certified by the American Board of Internal Medicine in Rheumatology, and is our rheumatology specialist at Great Plains Health. She is devoted to the diagnosis, treatment of disorders affecting the joints, muscles and bones (and may also involve other organ systems). Her skills & experience of more than 20 years make her a critical asset to our medical facilities.
Doctor Lake graduated from the University of Nebraska College of Medicine. Here she was exposed to various forms of medical studies and procedures leading her to choose her specialty in rheumatology. She did her residency at the University of Nebraska Medical Center, and later completed her fellowship at the Medical University of South Carolina.
At Great Plains Health, we are continually focused on advancing and improving the health care we deliver.
Whether it's implementing new technology to improve efficiency or evaluating new ways to improve patient care and customer service, our philosophy is to remain focused and steadfast on finding better ways to improve the patient experience. Continued emphasis on quality, outcomes, patient safety, service and delivery of care has made us west central Nebraska's regional health care destination.