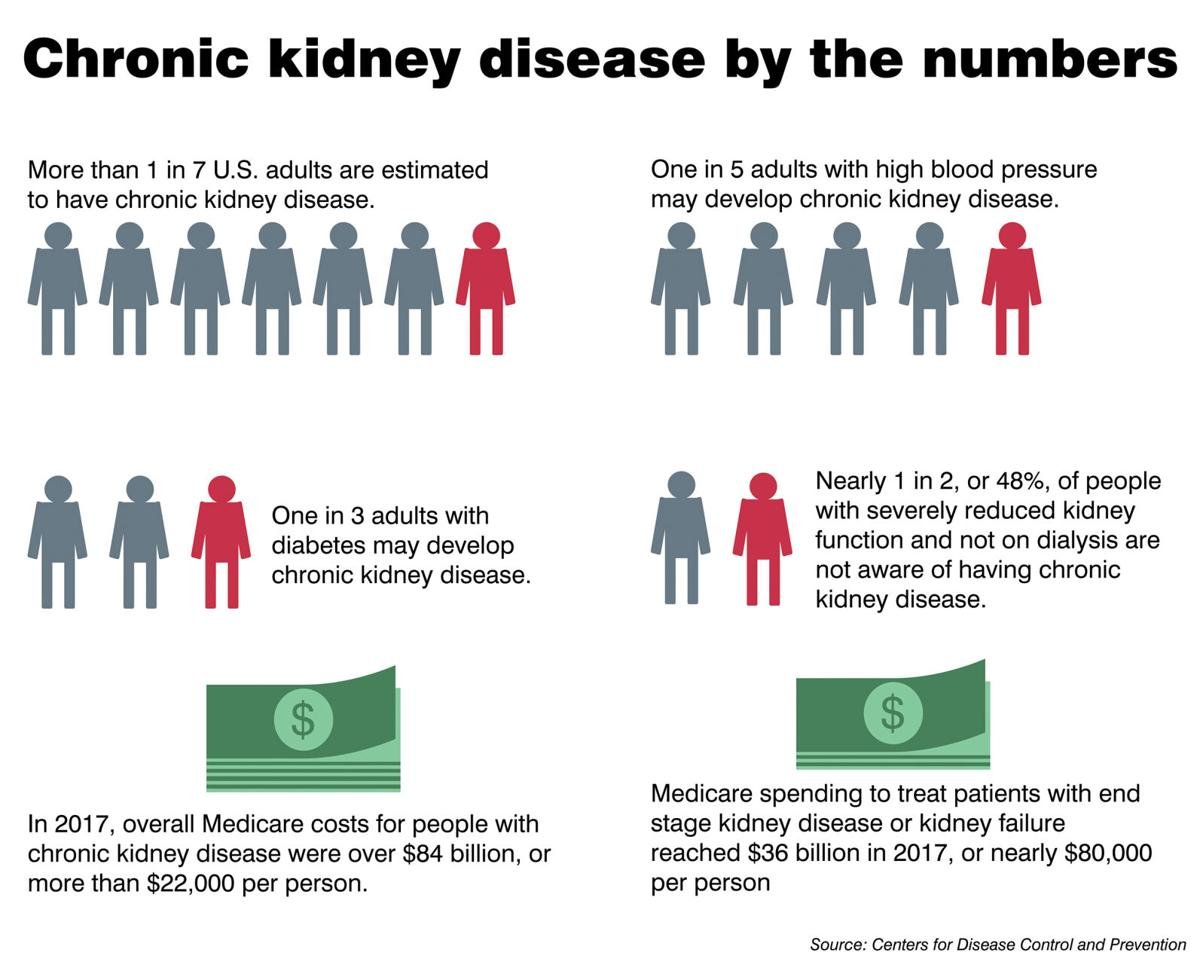 As the scientific community continues to learn more about the effects that the novel coronavirus has on patients, it becomes clearer that the havoc wreaked by the respiratory illness isn't limited to the lungs.
A study of nearly 4,000 COVID-19 patients at New York City's Mount Sinai Health System found that 46% sustained acute kidney injury, with one-fifth of the patients requiring dialysis.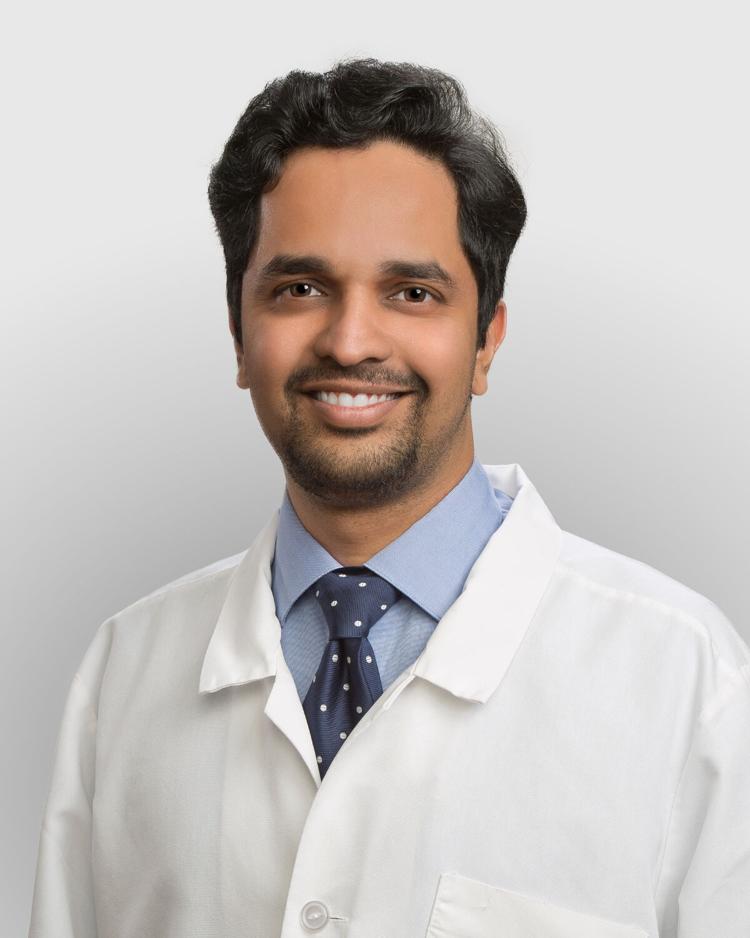 "Overall, I would say the incidence (of kidney damage) is still higher compared to other infections like the flu, so in general, as compared to COVID versus no COVID, the COVID has much more risk of renal failure," said Dr. Pushkar Kanade, nephrologist at Great Plains Health.
While it's not yet definitively known how acute kidney injury is caused by the coronavirus, the medical community has some ideas:
» A lack of oxygen seen in severe cases can cause kidneys to malfunction.
» The body's reaction to the infection is so extreme that it releases too many of the proteins that help the immune system communicate, and the immune system accidentally attacks healthy tissue like the kidneys.
» Blood clots caused by the virus can clog kidneys.
The same study from New York also showed that in cases where COVID-19 causes kidney damage, nearly a third of patients did not recover kidney function at the time they were discharged from the hospital.
While that was one retrospective study, the hospital serves a "large racially and ethically diverse population," and the authors hope the study can help other medical centers in resource planning and preparing for an increased load of patients with COVID-19 and chronic kidney disease.
However, kidney disease is a concern even when a pandemic isn't going on, since according to the Centers for Disease Control and Prevention, approximately 15% of the population is affected by kidney disease in various stages.
"Kidney disease is often misunderstood because the symptoms come very late in the course of the illness, so most patients with kidney disease do not have any typical symptoms that can warn them," Kanade said. "The only way kidney disease gets picked up is through screening blood work."
In blood work, elevated creatinine levels and a decreased Glomerular Filtration Rate can indicate that the kidneys aren't working as well as they should. The GFR is a mathematic formula that measures how well kidneys are removing waste and excess fluid from the blood.
Certain chronic conditions also mean that some people are more likely to have kidney problems: diabetes, high blood pressure and autoimmune diseases.
Hypertension is often called "the silent killer," since it has an effect on so many body systems, and this includes the kidneys. The reason hypertension is such a large risk factor of kidney disease is because of the way that kidneys work — sure, these bean-shaped organs the size of your fist filter waste from your blood, but they do that through many tiny blood vessels in structures called nephrons. Just like it can damage the blood vessels in your heart and eyes, high blood pressure can damage your kidneys, too, which impacts how well they function.
Prolonged use of over the counter painkillers like ibuprofen can also affect kidneys.
"Of course there are some genetic conditions, like polycystic kidney disease and kidney stone disease, that can cause people to have kidney disease," Kanade said.
Patients with chronic kidney disease also need to be more mindful of illnesses like the flu and the novel coronavirus. Kanade offered some suggestions for making sure that people can stay healthy.
"During a pandemic especially, it's very important to follow general COVID preventative measures because they are at increased risk to have a much more severe case of COVID," Kanade said.
If patients are at the stage of kidney disease where they need dialysis, Kanade recommends they have emergency medications in case they miss a dialysis appointment, and to use mail order or drive-thru pharmacies when possible to limit exposure.
The majority of patients he sees at GPH have preexisting kidney disease, acute renal injury or acute renal failure. Kanade provides care, follow up and management of kidney disease symptoms and offers information about treatment options when kidneys are beginning to fail or have failed.
"What I would say is that we pretty much provide all the care that the patient might need for kidney disease except for doing transplants," Kanade said, noting that patients needing kidney transplants will have to visit Denver or Omaha. The other option is dialysis, where waste is filtered from the blood either through a machine — hemodialysis — or by using the lining of the abdomen and a special liquid to filter waste — peritoneal dialysis.
However, Kanade also works to slow the progression of kidney disease, and in some cases, even reverse the damage, though that depends on the stage of the disease and the cause.
"Typically it depends on the risk factors, but with proper health measures, even if the kidney disease can't be reversed, we can delay the progression and a lot of elderly patients won't have to worry about issues with the kidneys and they won't have to worry about kidney disease while they're alive," Kanade said. "If you have some reversible cause of disease like lupus, vasculitis — with autoimmune diseases you have a better chance of reversing kidney damage with certain medicines, rather than something like diabetes."
But even in people with diabetes, "with proper medication and management, we can at least slow the progression of the kidney disease. If normally, without care, they'd progress to end stage kidney disease in 2 or three years, we can potentially prolong that to three to five years."
When asked about advice for preventing kidney disease that leads to kidney failure, Kanade noted that it really depends on the "specific nature and reason that's causing the kidney disease" — diabetics should manage their condition and people with hypertension should ensure they don't have uncontrolled blood pressure issues. For otherwise healthy people, he also recommends monitoring blood pressure and blood sugar, but also to monitor the sodium and protein in their diets, and to get regular exercise.
Again, due to the lack of symptoms until late stage kidney failure, Kanade emphasized the importance of monitoring kidney function through blood work and generally making sure people are informed.
"One of the most important things that patients need to understand is that they should contact their primary care doctor and get tested for kidney disease through simple blood work," Kanade said. "If they have stage 4 and above, they should seek a nephrology consultation. Having more information, talking to their primary care doctor about blood work and their results and what it means for longterm. A lot of times patients don't understand and I feel there's a lot of need for community education and awareness for kidney disease."
Be the first to know
Get local news delivered to your inbox!