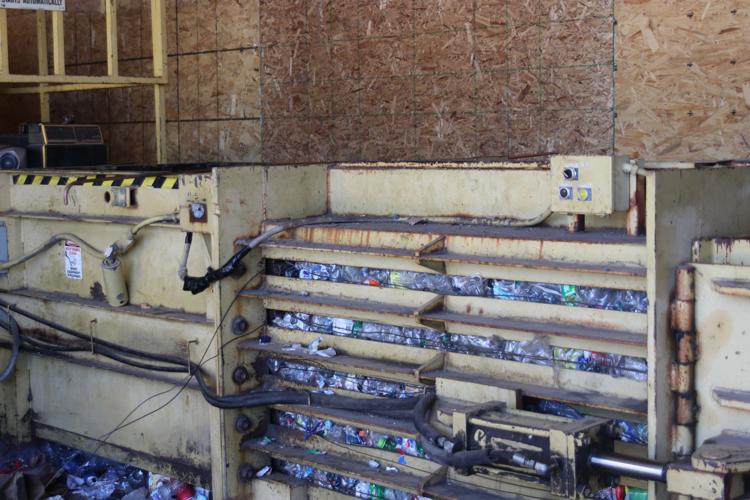 The mountain of waste that goes to the landfill is becoming a little smaller, and the volume of recycled materials in our area is increasing. ABC Recycling is a big reason for that.
When the company opened in 2014 the goal was to be a "one-source solution for area business, industrial and agricultural operations," said owner and CEO Pamela Pacheco. She wanted to provide a simple, practical and cost-effective way to deal with what otherwise would be waste. Now the company takes a lot of residential recyclables, too.
When ABC opened at 300 W. Seventh St., Regional Recycling was operating nine blocks to the east, at 810 E. Seventh St., with a focus on residential customers. When that company announced in 2016 that it was going out of business, representatives of the city of North Platte approached Pacheco about taking on that market.
"I told them I couldn't absorb it all," she said. ABC did start servicing the roll-offs and Alley Cats, large segmented trailers parked in various locations around the city where people can drop off plastic bottles, cans and paper.
Pacheco was born and raised in North Platte. She received a bachelor of science degree in comprehensive business/marketing from the University of Nebraska and an MBA from the University of Connecticut.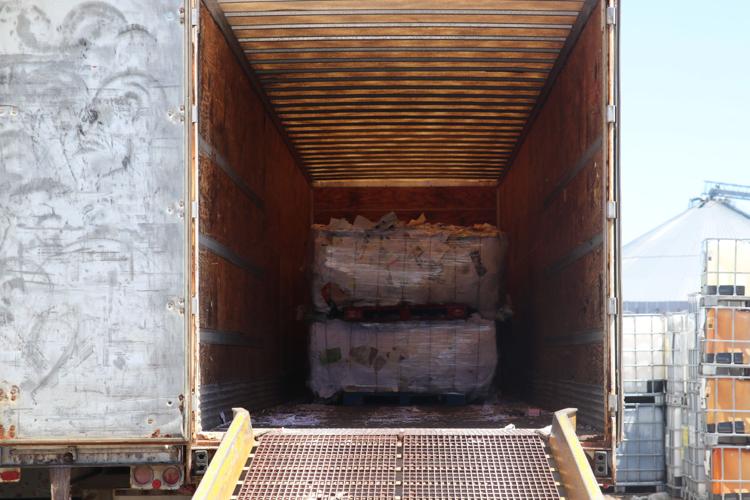 Before coming back home, she ran a commercial recycling business in Denver. Compared to a metropolitan area, "I like that it's more centralized here," she said. "We've developed into a hub and spokes" that extend to meet the needs of villages and businesses in western Nebraska, even reaching into adjacent states.
Nebraska has few laws requiring require businesses or individuals to recycle, Pacheco said. There are other reasons to do it: It's good for the environment and it can reduce manufacturing costs. However, for recycling to be attractive, it needs to be simple and economical. With that in mind, ABC Recycling works with businesses to develop plans that fit their normal operations while saving them money in trash disposal.
It is the relationships with people that have made them successful and "gotten us through the peaks and valleys," she said. "You have to have strong business alliances," not only with customers, but professionals who provide trucking, maintenance and other services that ABC Recycling relies on.
In 2015, ABC recycled 2 million pounds of plastic drums, cardboard, aluminum pipe and other items from businesses.
In 2018, the company's volume had increased to about 6 million pounds; about 2 million of that was residential.
Unrecycled material is useless, Pacheco said. It takes space in landfills, but a bigger problem is littering. Discarded bottles, bags and miscellaneous trash are carried by rainwater into storm drains and from there into the river. It can eventually end up in the ocean. A lot of people don't realize the harm those things can do to wildlife that try to eat it or get entangled in it.
"I want to be a prominent source of education," said Pacheco, "what to recycle, how to recycle and the benefits of recycling." Her company does recycling projects in elementary schools and Pacheco speaks to community groups. ABC also provides information on its website (abcrecyclingco.com) and in billings and other mailings. It conducts a recycling event for electronics at Westfield Shopping Center each year, and that provides educational opportunities.
Pacheco coordinates activities with Keep North Platte and Lincoln County Beautiful and serves on the city's recycling committee.
The company got startup help in the form of a $85,000 Quality Growth Fund grant from the city of North Platte. That made it possible to buy a truck, a couple of trailers and a couple of balers. ABC also has received a couple of grants, totaling $39,000, from the Nebraska Department of Environmental Quality to purchase containerization equipment. ABC generates income from service fees and market rebates.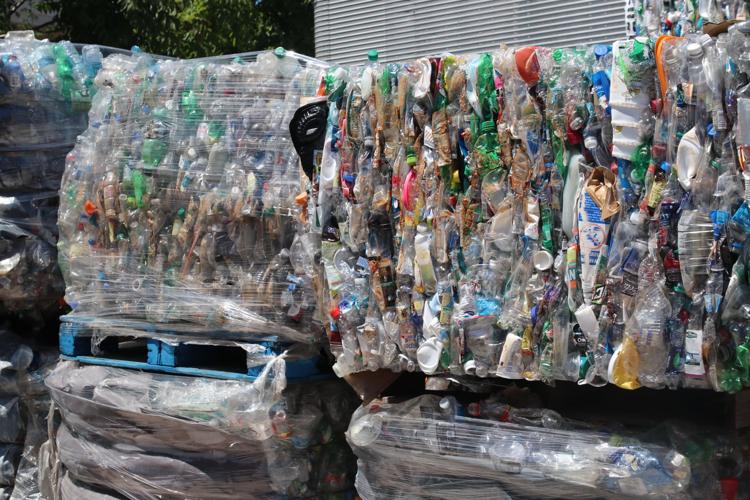 There are things they would have done differently.
"We're always streamlining," said Pacheco, trying to become more efficient. "We try things and if it doesn't work, we look at it as a learning curve. We just hope we don't make any big mistakes."
At the same time, "people are very supportive," she said. "It's nice to come back home."