Pat Dettloff has struggled with epilepsy since his first big seizure — a grand mal — at age 4.
Medications worked and then didn't. In 2010, he underwent a temporal lobectomy — the removal of a portion of his brain — that is intended to reduce the seizures enough to allow medications to work again.
That kept his condition under control for a while. But eventually, Dettloff, now 46, started having minor seizures: brief staring spells or pauses in conversation in which he lost contact with his surroundings.
Then, in May 2019, came a cluster of three big seizures.
Dettloff, from Gordon, returned that summer and fall to the Nebraska Medical Center in Omaha for a series of tests. Then, in December 2019 and January 2020, he underwent two procedures that didn't exist when he had his initial surgery in 2010.
The first was a minimally invasive diagnostic procedure used to try to find the source of seizures in patients such as Detloff with hard-to-treat conditions. Called robot-assisted stereo-encephalography, or SEEG, it involves placing multiple electrodes deep into the brain to monitor electrical activity there.
After tracing the source of Dettloff's seizures, Dr. Aviva Abosch, a neurosurgeon at Nebraska Medicine, used a laser to heat and destroy the structure, a process known as laser ablation.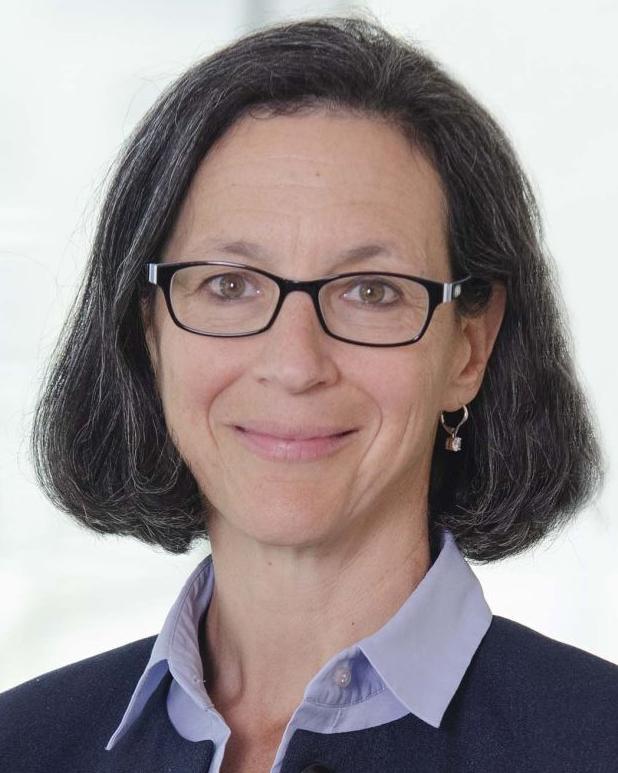 Dettloff now has been free of seizures since the ablation procedure more than a year ago, said Vannicea (pronounced Vanessa) Bigelow, his significant other. He has been able to stop taking one of three medications (eliminating its side effects) and is working to reduce and eliminate another. With no seizures, Dettloff began driving again last summer, allowing him to run his own errands and regain independence.
"We are so glad we decided to go through (with) the surgery," Bigelow said. "They give you all the things that could happen with the surgery … but we knew this would be our only option; otherwise, the seizures would just continue. It's been the biggest, best, greatest thing ever for him."
Bigelow said she and Dettloff want others — particularly children, who could benefit from finding answers sooner — to know that these new technologies are available and that they can get them without leaving the state.
Dr. Olga Taraschenko, director of the University of Nebraska Medical Center's comprehensive epilepsy program, said some 60,000 people have active — or poorly controlled — epilepsy in Nebraska, Iowa and South Dakota, based on 2017 data from the U.S. Census and the federal Centers for Disease Control and Prevention.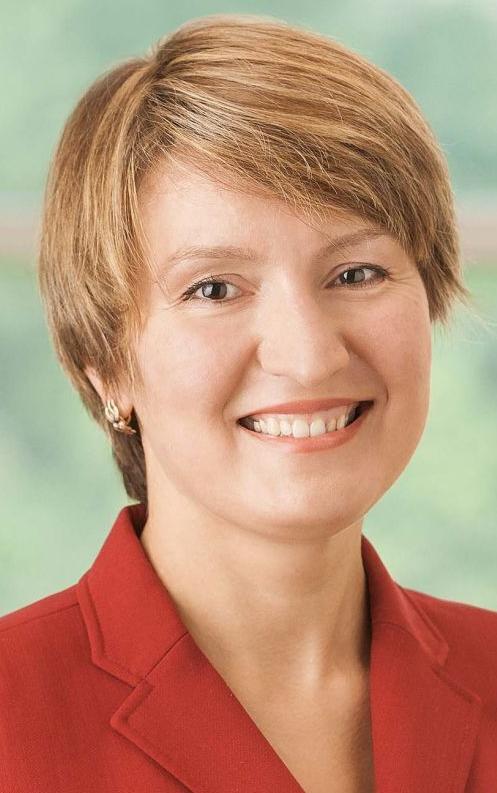 Taraschenko, who saw Dettloff this month for a follow-up appointment, said she met recently with one such patient who wasn't aware of all the services doctors now can offer. The new treatment options include medications, surgeries and neurostimulators, which are devices that can disrupt seizure activity.
No one solution will work for every patient, Taraschenko said. And finding the right one for each person is an artful process.
Most epilepsy patients — up to 70% — can be treated with medications. But about one in three cannot. An estimated 1.2% of Americans, or about 3.4 million people, have active epilepsy. About one in 26 people in the U.S. will develop epilepsy at some point during their lifetime.
Controlling seizures is important for a host of reasons. People who have seizures put themselves and others at risk if they drive, said Abosch, professor and inaugural chair of the University of Nebraska Medical Center's department of neurosurgery. Not being able to drive limits the likelihood of holding a job. And seizures still carry stigma.
Researchers also continue to seek the causes of the condition, which range from genetic to head injury.
Dr. Jacqueline French, chief medical and innovation officer with the Epilepsy Foundation, said the organization refers to the condition as "the epilepsies" because there are so many different kinds.
Dr. Deepak Madhavan, executive medical director of pediatric neuroscience at Boys Town National Research Hospital, said some causes still are emerging.
"We're learning more about those every day," he said. "We're in many ways just looking at the tip of the iceberg right now."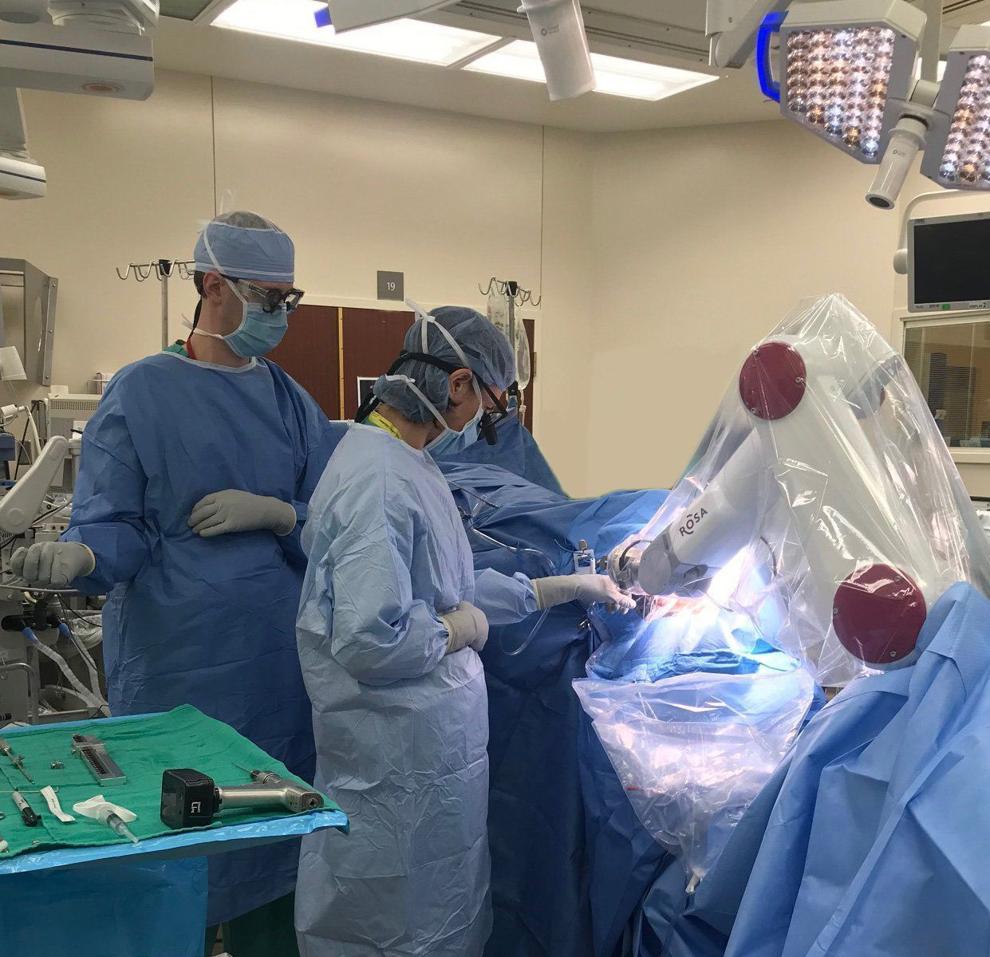 Taraschenko studies one of the more recently recognized causes — autoimmune conditions, including a type associated with encephalitis. One such case was featured in the recent book-turned-movie "Brain on Fire."
"We need all these tools," she said of the newer therapies, "because there are so many potential causes."
French said that means some patients who have struggled a long time are finding answers and therapies that can improve their quality of life or end seizures altogether.
"This is a very hopeful time," she said. "There is a lot in the pipeline, there are a lot of things to try. People should not give up."
Both the Nebraska Medical Center and the CHI Health Neurological Institute at Immanuel Medical Center are certified as Level 4 epilepsy centers, the highest offered by the National Association of Epilepsy Centers.
The Nebraska Medical Center, which is affiliated with Children's Hospital & Medical Center, also treats pediatric patients with epilepsy.
Boys Town is in the process of building a comprehensive epilepsy program for children. The hospital, Madhavan said, has much of the infrastructure it needs in place and will bring on two more pediatric epilepsy specialists this summer.
Madhavan said he's pleased to see the emphasis on clinical neuroscience in the community. Historically, he said, children have had to wait months for such evaluations in this region. Now they can be seen in a matter of weeks.
As with Dettloff, treatment typically starts with medication.
In the mid-1990s, few medications were available, said Dr. Sanjay Singh, chairman of neurology with Creighton University School of Medicine. Now there are more than two dozen.
But patients who fail two medications, Taraschenko said, are unlikely to be seizure-free without additional treatments.
Neurostimulation, another relatively recent advance, is one option, particularly in cases where surgery to remove a portion of the brain isn't a good choice. It involves the surgical implantation of a device to deliver electricity to a particular region of the brain, essentially short-circuiting seizures.
Responsive neurostimulation, which involves a device that can both sense and treat seizures, was approved by the Food and Drug Administration in 2013. Deep brain stimulation, which has been used for some time in Parkinson's disease, got the OK in 2018. Another stimulator targets the vagus nerve.
But first, doctors have to find the source of the problem. That's where various types of testing come in.
Using electrodes is one method. For the most part, that has been done by placing electrodes on the scalp or by removing a portion of the skull and laying electrodes in strips or grids on the surface of the brain.
However, Abosch said, surface electrodes gather only a portion of the information needed to trace seizures to their source.
Imagine trying to trace a roof leak from a wet spot in the ceiling. Just as water can run along joists before it drips through, electrical activity can travel in different directions along the brain's networks before reaching the surface.
Scalp or brain surface electrodes also don't account for all of the folds and wrinkles that make the human brain unique, Abosch said. And younger patients tend not to tolerate the temporary implantation of large surface grids.
SEEG, in addition to being less invasive than an open-skull procedure and requiring less recovery time, allows surgeons to get those deeper readings.
Traditionally, surgeons have used a cage-like head frame when placing those deep electrodes.
For Dettloff's procedure, Abosch got an assist from a robot called ROSA.
The robot used images from Dettloff's CT and MRI scans to create 3D maps of his brain, allowing Abosch to place the electrodes without the head frame. Using the head frame is a time-consuming process that increases the time patients spend under anesthesia and the risk of error.
Abosch said Dettloff's procedure took about three hours. It would have taken roughly three or four times longer with the traditional frame-based approach.
"The robot doesn't make a mistake," Abosch said. "It goes exactly where I tell it to go."
Once the electrodes are in place, inserted through small holes in the skull the size of spaghetti strands, the medical center's epilepsy team monitors patients in the hospital until members have the information they need about the type of seizures the patients were having and the location of onset. Patients are required to stop taking medications until that time.
In Dettloff's case, Abosch and her team traced the problem to the anterior hippocampus, a structure involved in memory. Another test suggested that removing the structure wouldn't harm his memory.
Based on those results, the team performed his ablation procedure, using MRI to guide them.
"We are hopeful in his case that these results we've had since he had the procedure he'll have for the long term," Abosch said.
As for Dettloff, he is able to think more clearly, sleep better and feel better, Bigelow said.
"If you've had seizures and then you don't," she said, "it just changes your life."
The cost of COVID: Remembering lives lost in Southeast Nebraska
They were teachers and farmers and factory workers and homemakers. They played the piano, fixed old cars, danced to the Beach Boys, cuddled their grandchildren.
They loved to ice fish, gab with friends, read, run marathons, bowl, wander antique stores.
They were our co-workers and neighbors and friends. Our parents. Our spouses.
They all have one thing in common. They died from COVID-19, a virus that arrived in Nebraska in March 2020, claiming its first life in Lancaster County a month later.
These stories represent a fraction of the lives lost in Southeast Nebraska, but they are our way of paying respect to each and every one.
We'd like to share the stories of others from Southeast Nebraska who have lost their lives to COVID-19. If you would like to have your loved one added to our online tribute, please email your contact information to: citydesk@journalstar.com