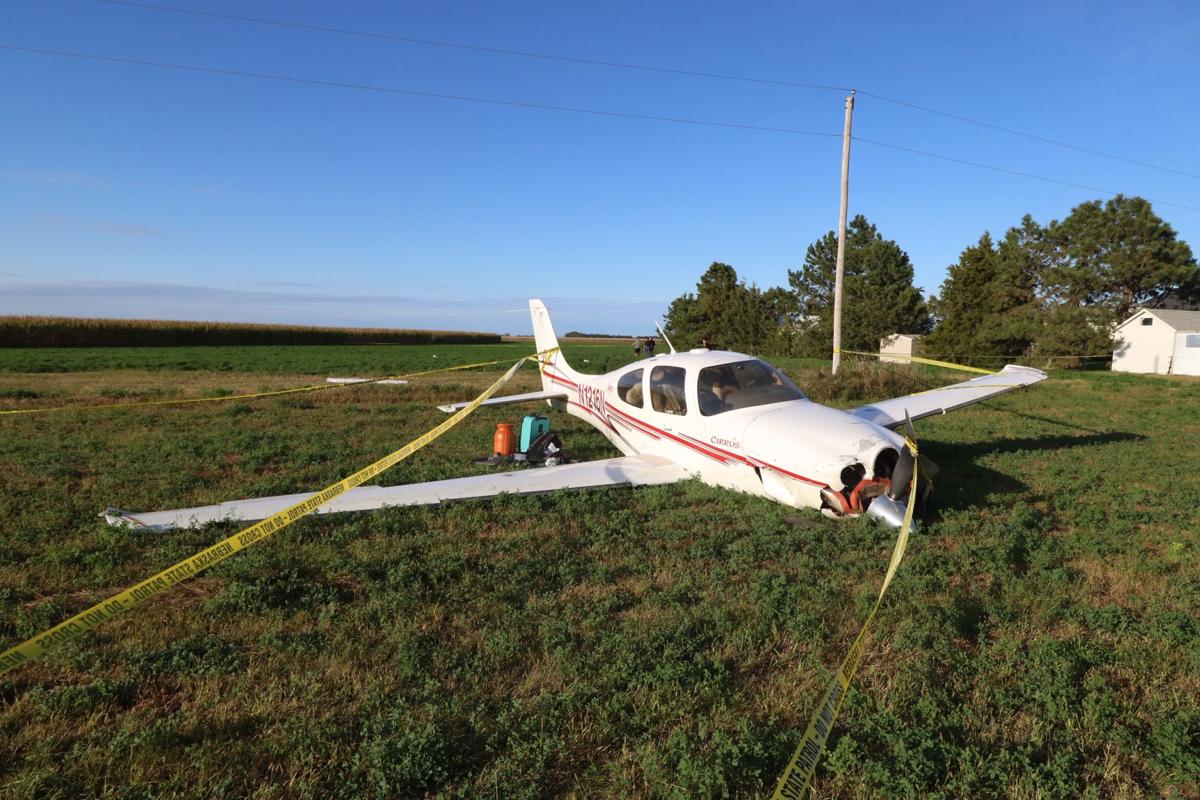 LEXINGTON — A Cirrus SR22 light aircraft crashed Wednesday evening after encountering strong cross winds while attempting to land at Jim Kelly Field near Lexington. Two people aboard sustained minor injuries.
According to Lt. Tucker Case of the Dawson County Sheriff's Office, the aircraft crashed one mile west of Lexington after attempting to land at the airfield. The aircraft skidded though a hay field and narrowly missed a residence.
Strong cross winds out of the east were determined to be a factor in the crash, which happened at 5:23 p.m.
The Cirrus SR22 is registered to Riley George, 65, of Eustis, according to the Federal Aviation Administration registry. Riley was piloting the aircraft. The passenger was 64-year-old Marcia George. The Cirrus aircraft had taken off from Fort Collins, Colorado, and Lexington was its landing destination.
The aircraft had damage to its nose wheel, propellers, engine and right wing.
Wayne Lichtenwalter, who lives near the airfield, said he didn't see the crash but heard the sound of the throttle being cut and then an aircraft hitting the ground. He said he thought it was going to crash through his yard.
The property the plane crashed in is owned by KKR Farms, LLC, based out of Colorado Springs, according to the Dawson County GIS website.