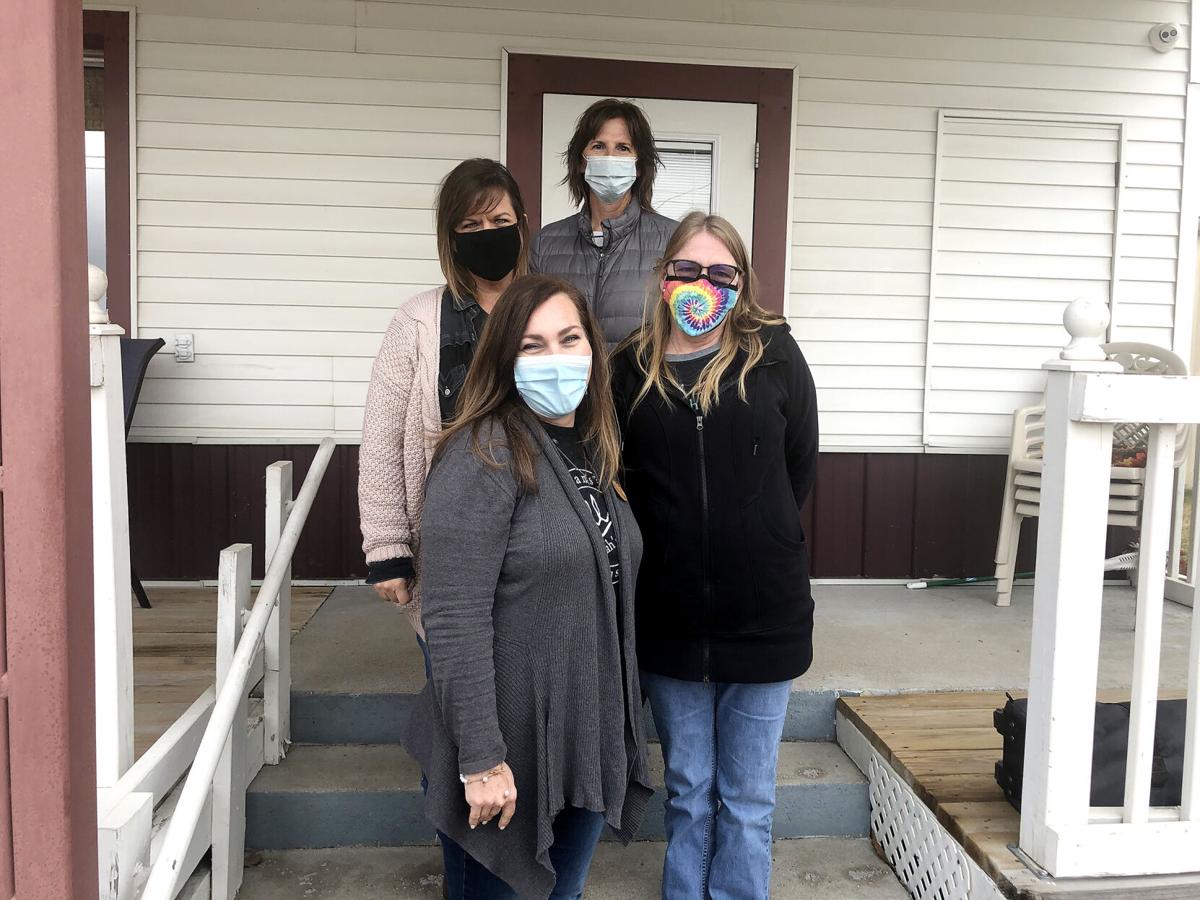 Toni Owen arrived at the front door of the Deborah's Legacy house in early 2014 after being released from the Lincoln County Detention Center with nothing more than the clothes she was wearing.
Then a 45-year-old, Owen was faced with what she called an "ugly marriage" and had been sentenced to a drug court probation-supervised program that stemmed from a methamphetamine possession and distribution case.
Owen also was looking for a way to stop the descent on the path she was headed.
"I knew that I didn't want to be in jail anymore and that I was tired of getting high," Owen said during an interview earlier this week. "My next choice was death if I continued, but I didn't know how to change anything.
"I knew I needed something different but I didn't know how to do it," Owen said, "and I wasn't sure if Legacy had those answers for me either at the time."
But Owen decided to give the women's transitional-living program a chance after she was visited by Deborah's Legacy co-founder Allison Huebner while in jail.
While Owen initially was hesitant, she became the first graduate of Deborah's Legacy after two years of residency. She now serves as the survivor leader and house manager of the program. She also has been sober for more than 2,700 days.
"She didn't have her voice when she first came (to the house) and she found it while she was here," said Legacy co-founder Jill Vaughn. "She was reaching out for the people in front of her before and now she's reaching back to the people who are following her. That's pretty powerful."
Owen is one of 39 residents who have stayed at the Legacy house — in the 700 block of North Poplar Street in North Platte — since its inception in 2013. She is also among many women who have received assistance from the faith-based program either through residency, classes and programs. referrals to other agencies or just through the social and spiritual support system they offer.
Owen and Huebner both have backgrounds in social service and counseling, and the friends and running partners founded the program to address a need in the community to assist women who were dealing with addition, crisis living and/or homelessness.
Deborah's Legacy was also patterned after the Thistle Farms women's residency house in Nashville, Tennessee.
The North Platte program is named after Huebner's sister, who dealt with homelessness and addiction before she died at the age of 53.
"She could have used a facility like this," Huebner said.
The Deborah's Legacy residency can last six months to two years, dependent on the needs and wishes of the individual. Prospective residents are often referred from the courts or law enforcement system, but some reach out for assistance on their own.
Four women are allowed to live in the house at one time. To remain in the house, they must follow a set of rules and guidelines, which include daily chores and a curew.
Deborah's Legacy also offers daily devotion and Bible studies, as well as programs and classes that deal with self-healing, reunification with children as well as employment, housing, personal health and financial issues among other subjects. Deborah's Legacy also makes referrals to partnering agencies for addiction recovery.
"One of the beautiful things about being a program this size is that we are able to individualize programs," said Maegan Strecker, the Legacy's director of residential services. "We do find that there are common themes they all have. They know what it feels like to be broken and have a need for a healing space."
The classes and programs are open to the women in residence as well as to women who might have stable housing but might need a support system.
"We focus on the potential in women and not judge the past," Vaughn said. "We are not here to beat you up on what happened yesterday. We want to know where you want to go and we will stand beside you to take a step toward that."
Deborah's Legacy also has a studio/office just a short walk from the house where residents make custom jewelry, bracelet, cards and rugs among other items.
It is a reintroduction to the workforce as the women receive a paycheck for their efforts. They also gain marketing skills, and the products are sold at the studio and A Moment Photography studio in North Platte, as well as at the Loving Arms Mission House in Cozad.
Deborah's Legacy operates on a roughly $170,000 annual budget and receives no state grants due to its faith-based status. About a third of the donations and contributions the program receives each year comes during its banquet, which had to be virtual in April due to the COVID-19 pandemic.
Huebner said it resulted in Deborah's Legacy reaching out in other ways, "just trying to figure out other ways to keep the program financially supported (this year)."
None of the services have been affected this year, however, in the continuing effort to assist the women in the program.
As for the success stories like Owen and others who have benefited from Deborah's Legacy over the years?
"Every time I am asked that question I just say that I am humbled," Huebner said. "I am just honored to be the spectator. I honestly don't feel that we personally have done a lot. It's not about us. It's about (the women)."