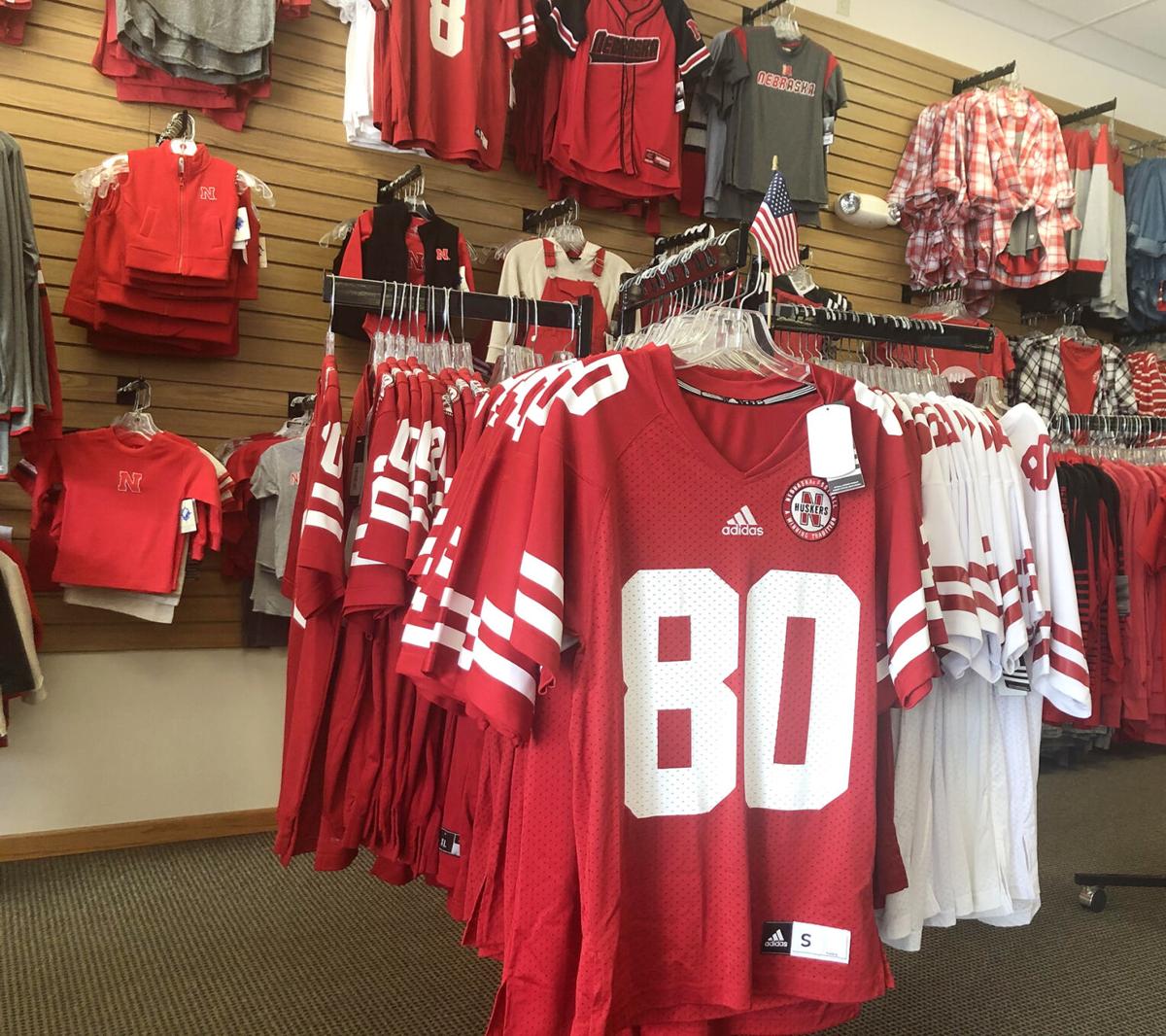 Rod Dye gave his thoughts about the return of Nebraska football on Wednesday as he sat at a table playing hands of four-point pitch — a noon-hour, card game tradition at Larry's Barber & Style Shop in North Platte.
"It's a great day, isn't it Marty?" Dye asked a player sitting across the table from him. "Sure, it's good to have Husker football back. It gives us something to do on the weekends."
The Big Ten announced plans earlier in the day for an eight-game football schedule for its member programs — which includes the Huskers — that begins on the weekend of Oct. 24. The conference title game would be Dec. 19, the day before the selection of the college football playoff field.
Dye's family has had Huskers season tickets for about three decades but he generally goes to about three games a year as he prefers watching the majority of the Huskers season on television now.
There has been a void in his Saturdays the past few weeks, he said.
"I was 'bout to get rid of my cable TV because there was no college football to watch," Dye joked.
Tim O'Connor, the owner of the Sports Shoppe and Big Red Etc., was excited about the Big Ten news as well. He said while growing up in Nebraska, his parents would always take him to at least one Huskers game a year.
"It was always an event," O'Connor said. "It wasn't just a football game. It was a full weekend event and that has carried over.
"With the Huskers being on TV so much now, we make (game days) an event. We will watch the game and just kind of enjoy (the day).
"You have that mental clock on Saturday mornings thinking, 'Hey, it's game day,'" O'Connor said. "So I would be lying to you if I said I haven't missed that."
Doug Wurl had Husker football season tickets for 25 years before he gave them up earlier this year. He has followed the team to a number of bowl games and national championship matchups but has a different perspective of success this year.
"I am happy that we are playing," Wurl said. "My concern and hope is that we finish the season. I hope we get to play the season because it not only helps the players and coaches but the communities like Lincoln.
"I am glad that we fought to play," Wurl said. "I think that will help in the future with recruiting because kids will see that Nebraska wanted to play."
Husker passion runs deep for Luke Connell, the coach for the Sandhills Valley prep football team. He named his daughter Devanee after former legendary Nebraska football coach Bob Devaney.
Friends later suggested he name his son Osborne but, "we just didn't think that sounded quite as nice," Connell said. "We only have the one Husker legend in our family."
He said Wednesday's news was welcomed but added that he had hoped that at least a reduced level of general fans would be allowed to attend games.
"That is such a huge part of the environment and atmosphere (of game day)," Connell said. "That's what makes college football special — the fans. That is disappointing but at least (the teams) get to play. As a coach, I can't imagine what it would be like not having a season. I think it's awesome they are getting an opportunity."
Connell said he traditionally attends two to three Huskers games a year with his family.
"Obviously that is not in the works this year but something we do as a family is watch Husker football," Connell said. "We are going to get the chance to do it.
"I can remember being a pup and listening to (Husker) games on 1240 AM radio before they were on TV all of the time," Connell said. "Husker football is not just a pastime, it's something that just brings our family together."
Be the first to know
Get local news delivered to your inbox!