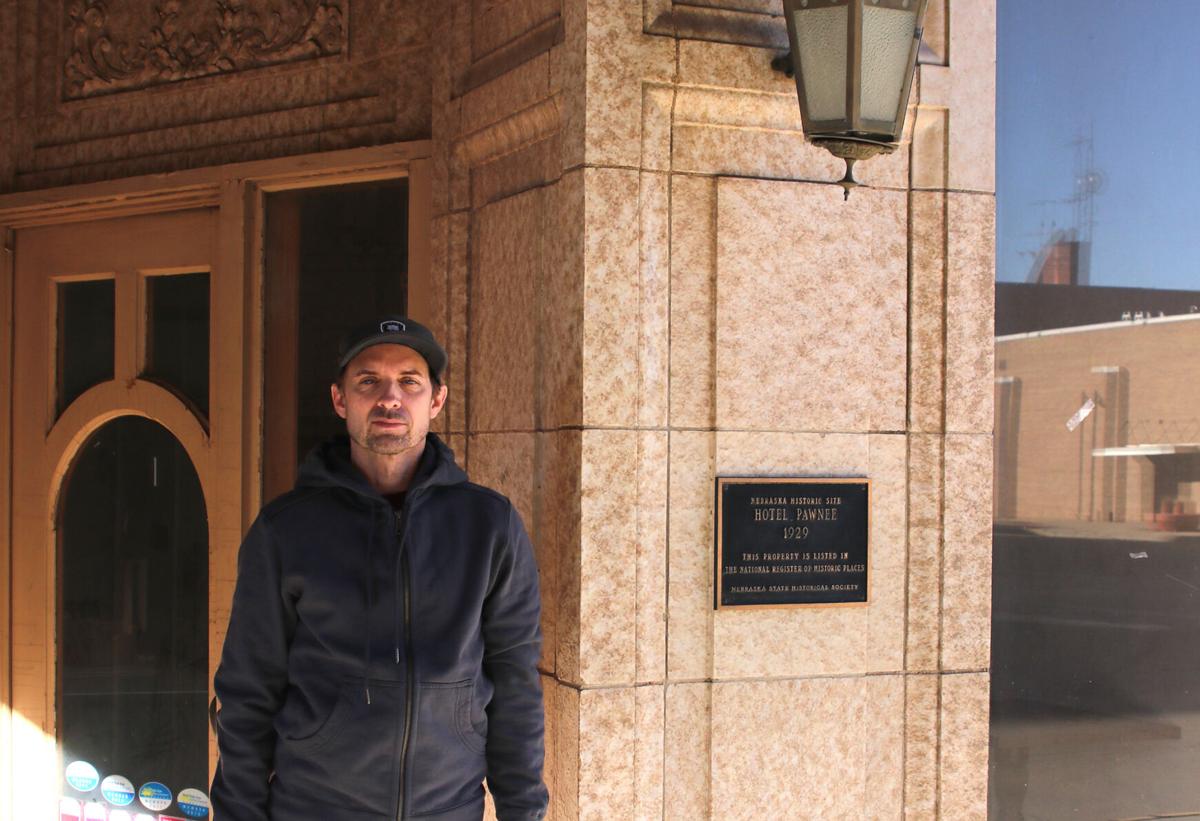 The historic Hotel Pawnee's current owner has arrived in North Platte with a work crew and plans to tackle the Canteen District icon's most pressing problems before winter.
Jay Mitchell, a historic redeveloper from Manhattan Beach, California, acquired sole ownership last October after the North Platte Area Chamber & Development Corp. untangled the mess of debts and unpaid taxes left when the Pawnee closed as a retirement hotel Aug. 31, 2013.
He arrived Monday and met with chamber and city leaders Tuesday, three days before the Pawnee's 91st birthday and five days after completion of downtown's 7½-month "bricks" street reconstruction.
Mitchell spoke about his plans later Tuesday at the hotel, while members of his core restoration crew gathered up rubbish throughout the lowest floors of the National Register of Historic Places structure.
Planning for the restoration, Mitchell added, started right after he bought the chamber's ownership interest for $100,000. That deal closed on Oct. 18, 2019, two days after the hotel's 90th birthday.
The chamber in February 2019 raised $48,000 from its members to buy a tax sale certificate for the hotel's unpaid property taxes from Street Corner Inc. of Lincoln. No public money was involved.
Mitchell said he was set to launch restoration last spring when COVID-19 struck, disrupting travel plans for his team members and business affairs at buildings he's restored in California, Kansas and Oklahoma.
"By the time we reassembled people and got schedules figured back out and then airlines got back to functioning normally, we just needed a little more time," he said.
With another winter approaching, Mitchell said, he and his restoration team knew they couldn't wait any longer to get started.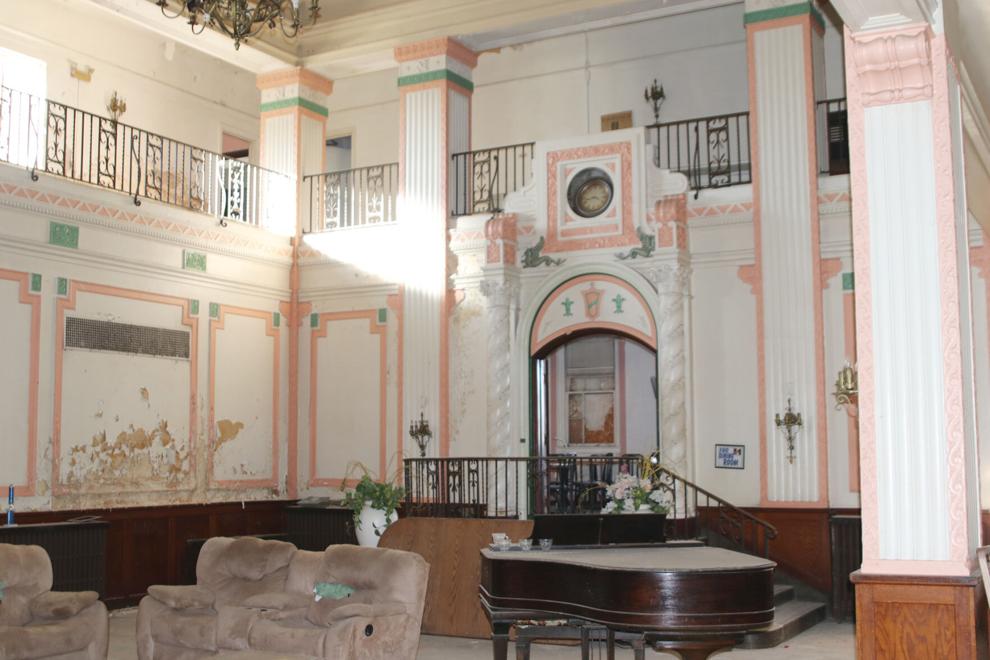 "On the first two floors, we don't want anything to delay us," he said. "We've had enough delays with COVID."
Chamber President and CEO Gary Person, who joined the City Hall meeting with Mitchell, welcomed the California redeveloper's arrival.
"He has a good 60-day plan of action in place that he laid out for the city," Person said after the meeting.
But after a year's inactivity, "I emphasized to him that the citizens (of North Platte) have to see action and progress," he added. Restoring the bottom two floors is "an absolute priority."
The chamber's sale agreement with Mitchell had allowed him to recover up to $25,000 of his $100,000 purchase price by restoring the retail spaces within a year. That time period has come and gone, Person said.
The city of North Platte's recently updated building-maintenance codes also helped jump-start the Pawnee's restoration, said City Administrator Matthew Kibbon.
"He said in our meeting that was what prompted his arrival," Kibbon said later Tuesday.
Summer-long debate over the updates, finally adopted Sept. 15, focused on the need to give the city more teeth to require repairs of dangerous housing conditions.
But Kibbon said the building-code changes were directed at "dilapidated or neglected properties in general," whether residential or commercial.
Under the updated codes, Kibbon said, Mitchell has 30 days to start the Pawnee's needed external "public safety and aesthetic" repairs. They must be finished within 12 months.
"I am encouraged about what he's proposing to do with the facility," Kibbon said. "Whether it comes to fruition in the time frame he's presented remains a question mark based on a year's worth of history."
Now that his team is here, Mitchell said, he expects the Pawnee's restoration work to proceed as continuously as the coming winter weather will allow.
His core team includes Mitchell's cousin James, who also lives in California, as well as a pair of Oklahoma men. Jay Mitchell said he also wants to involve local contractors and workers as much as possible.
Their first priority will be to stop relatively minor leaks from the roof atop the eight-story hotel and the far more serious ones from the kitchen roof over the Pawnee's only single-story wing.
Fixing the latter before winter is "important so it doesn't turn into an ice skating rink rather than a swimming pool," Mitchell said.
But "there's no structural damage from any of this" to the hotel itself, and the roofs over the eighth floor and the Pawnee's two-story extension are in good shape.
They should be able to finish those repairs by winter, Mitchell said, while they also set to restoring the Pawnee's first-floor retail spaces, the two-story-high lobby and the second-floor Crystal Ballroom.
He said the lobby and ballroom will again be community spaces, particularly because they're so integrated with the retail spaces fronting the lobby as well as out onto East Fifth Street or Bailey Avenue.
"I think the ballroom needs to be ballroom" and "the kitchen will be the kitchen again," Mitchell said.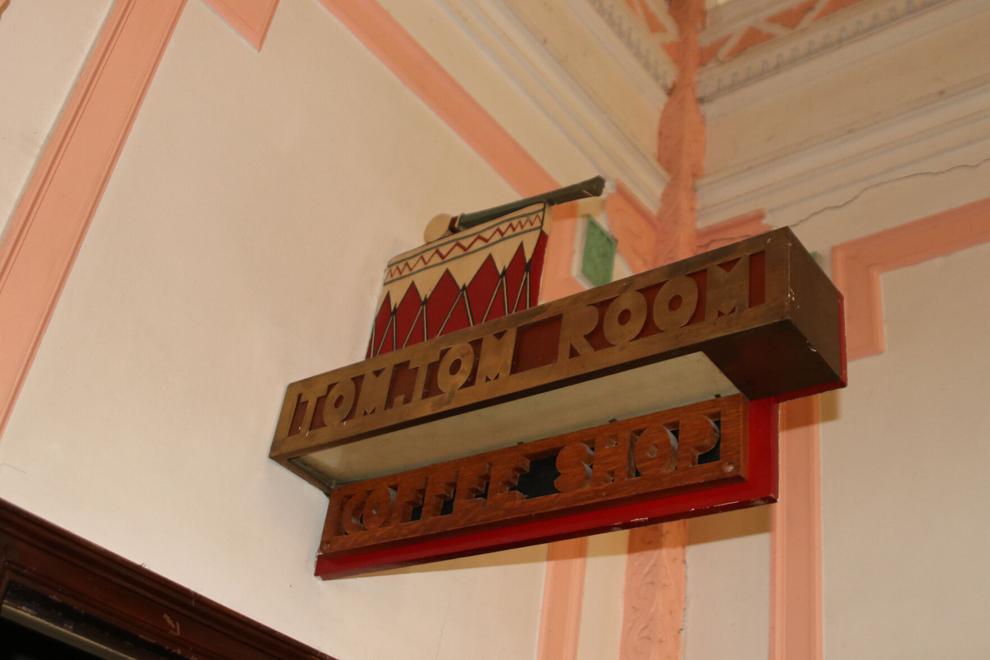 He also wants to revive the iconic White Horse Bar and Tom-Tom Room coffee shop in some form, though the hotel's other retail spaces could have a wide range of possible tenants.
Restoration of the Pawnee's six hotel floors — which Mitchell said could involve both short-term and long-term occupancy — will follow completion of the first two floors.
Regardless of its final shape, the upper floors will be restored with similar attention to preserving historic details, he said.
In addition to clearing out and dumping rubbish, Mitchell said, he and his core team are gathering original furniture, dishes and other historic items.
They'll be stored and restored as needed in a nearby "secure environment" until the Pawnee is ready for their return, he said.
Other items that have value but aren't historically linked to the Pawnee, he said, will be donated to interested local groups.
Mitchell said numerous historical electric lights, chandeliers and other original fixtures remain throughout all eight floors and should be able to be restored.
He added that he has sufficient financial resources to see the Pawnee's full restoration through — a task estimated at $8 million in the North Platte-Lincoln County housing study released in December 2018.
That study noted a variety of available federal and state grants, tax breaks and other incentives to cover parts of that cost.
He shouldn't need such help to finish the first two floors, Mitchell said, but he may need it for the upper floors in case restoration surprises arise.
"There's a lot of square footage," he said.
Nebraska Gov. Arthur Weaver headlined the Oct. 16, 1929, dedication of the hotel, originally named the Hotel Yancey like its still-standing, restored Grand Island twin.
Former Gov. Keith Neville of North Platte spearheaded construction of the hotel, which acquired its present name in April 1932 after a community contest.
Neville also built the neighboring Fox Theatre, dedicated just over a month later on Nov. 24, 1929, and the Paramount Theatre building that opened April 5, 1931, and remained an active movie theater until 1963.
Like the Pawnee, the Fox — today's Neville Center for the Performing Arts — is listed separately on the National Register of Historic Places.
The recently rebranded Canteen District gained National Register status July 1.
---
From February to October, a look back at the work in the Canteen District
From February to October, a look back at the work in the Canteen District
2-25 brick renovation 2.jpg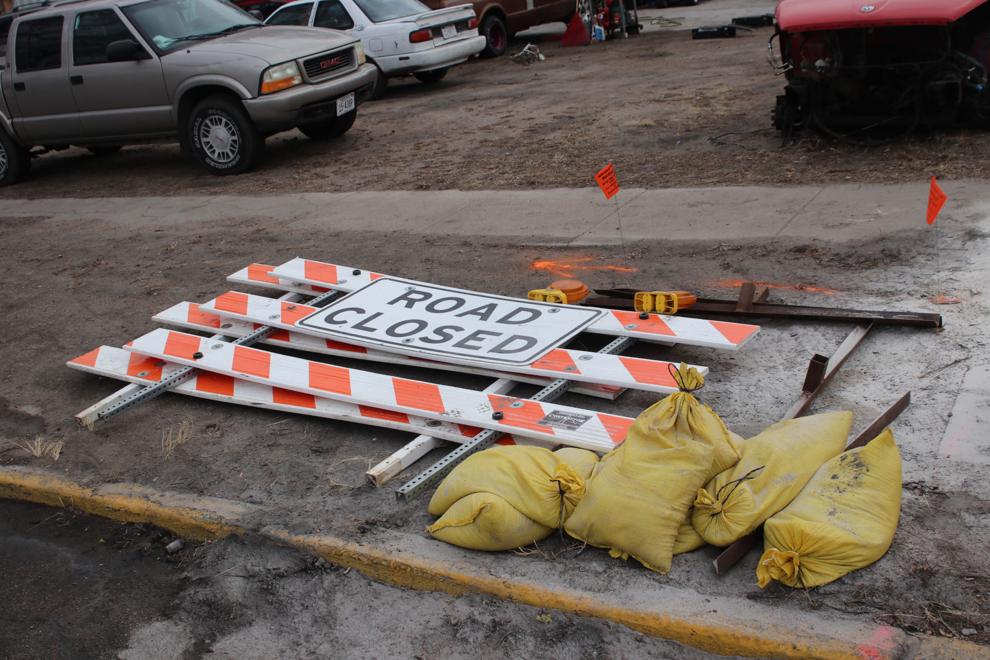 2-25 brick renovation.jpg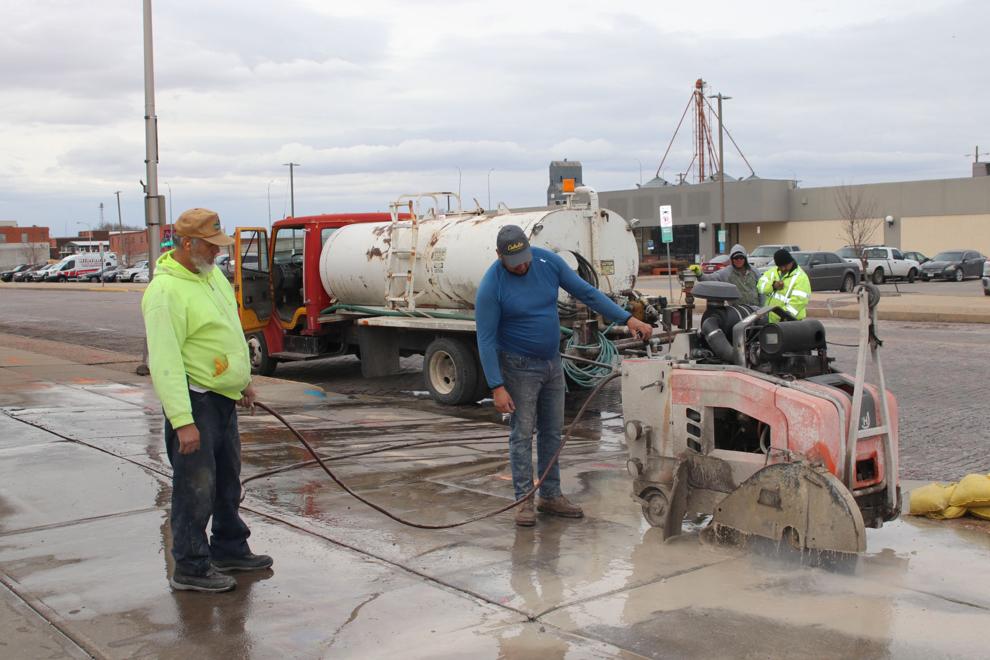 2-25 brick renovation 3.jpg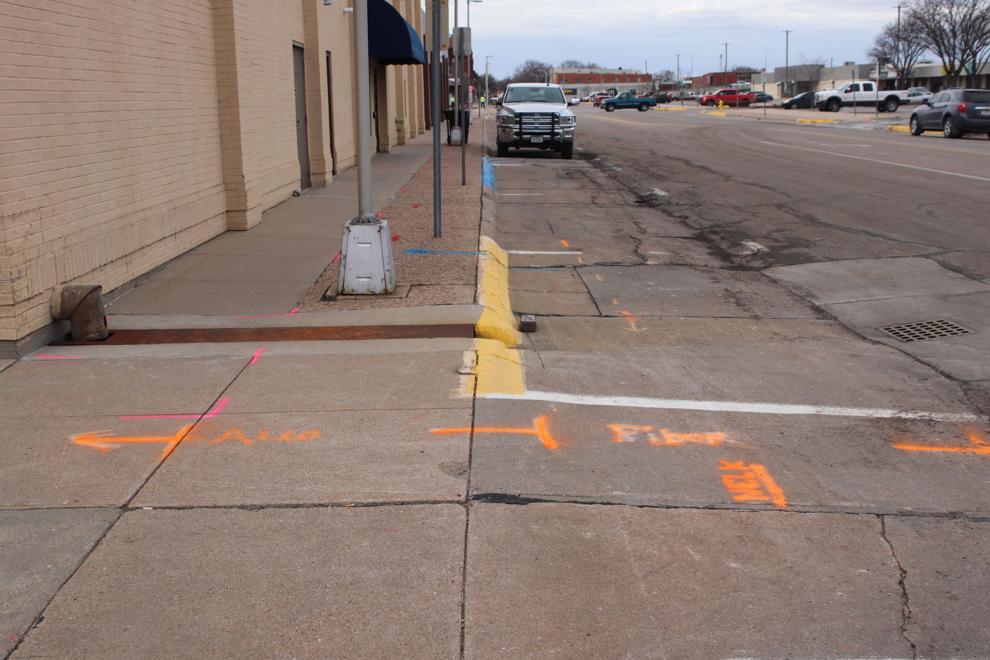 City, businesses continue beautification along 'the bricks'​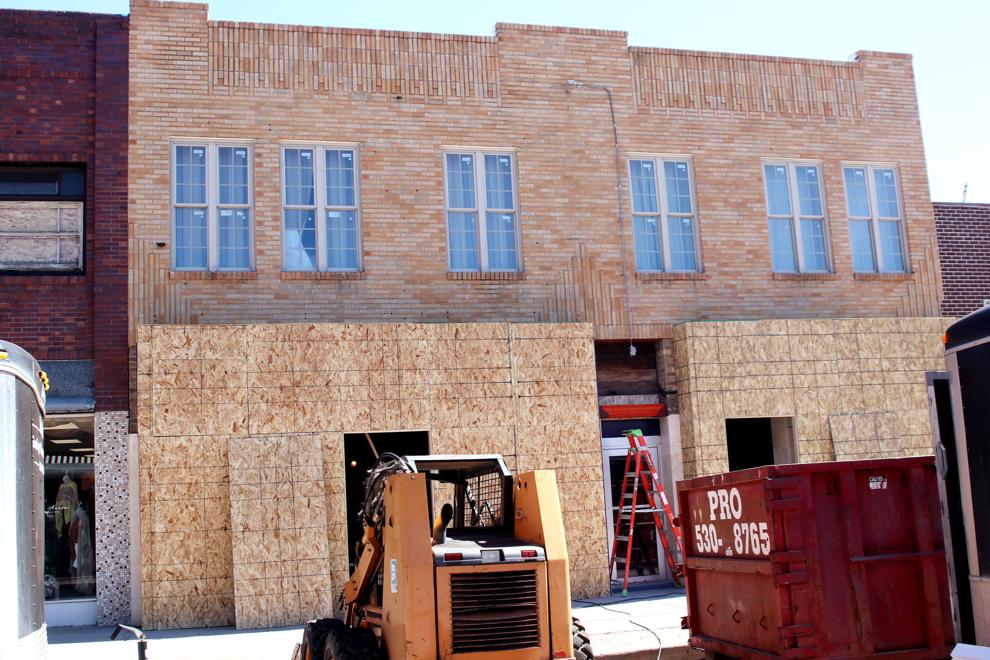 City, businesses continue beautification along 'the bricks'​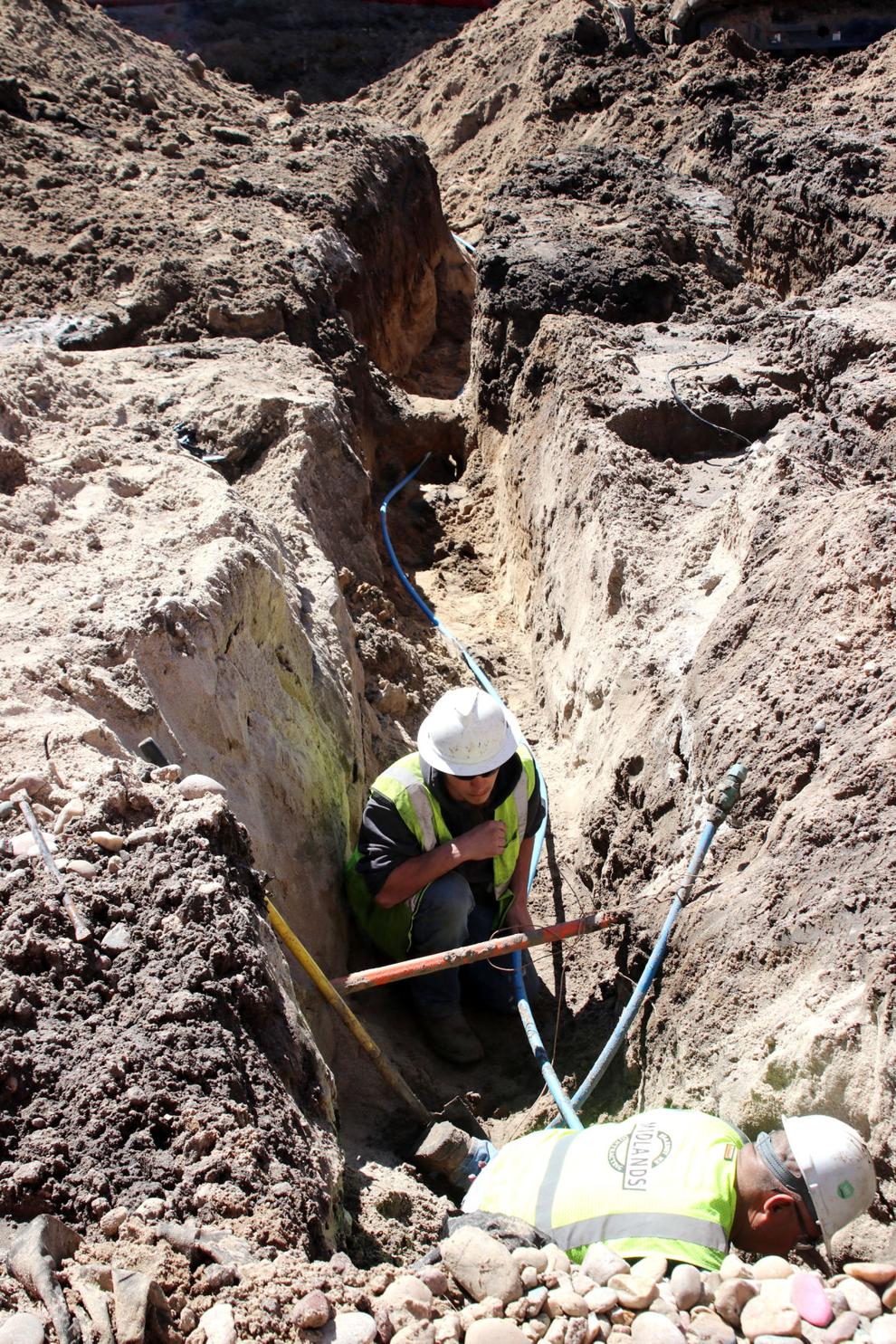 Construction crews install new storm sewer mains on 'bricks'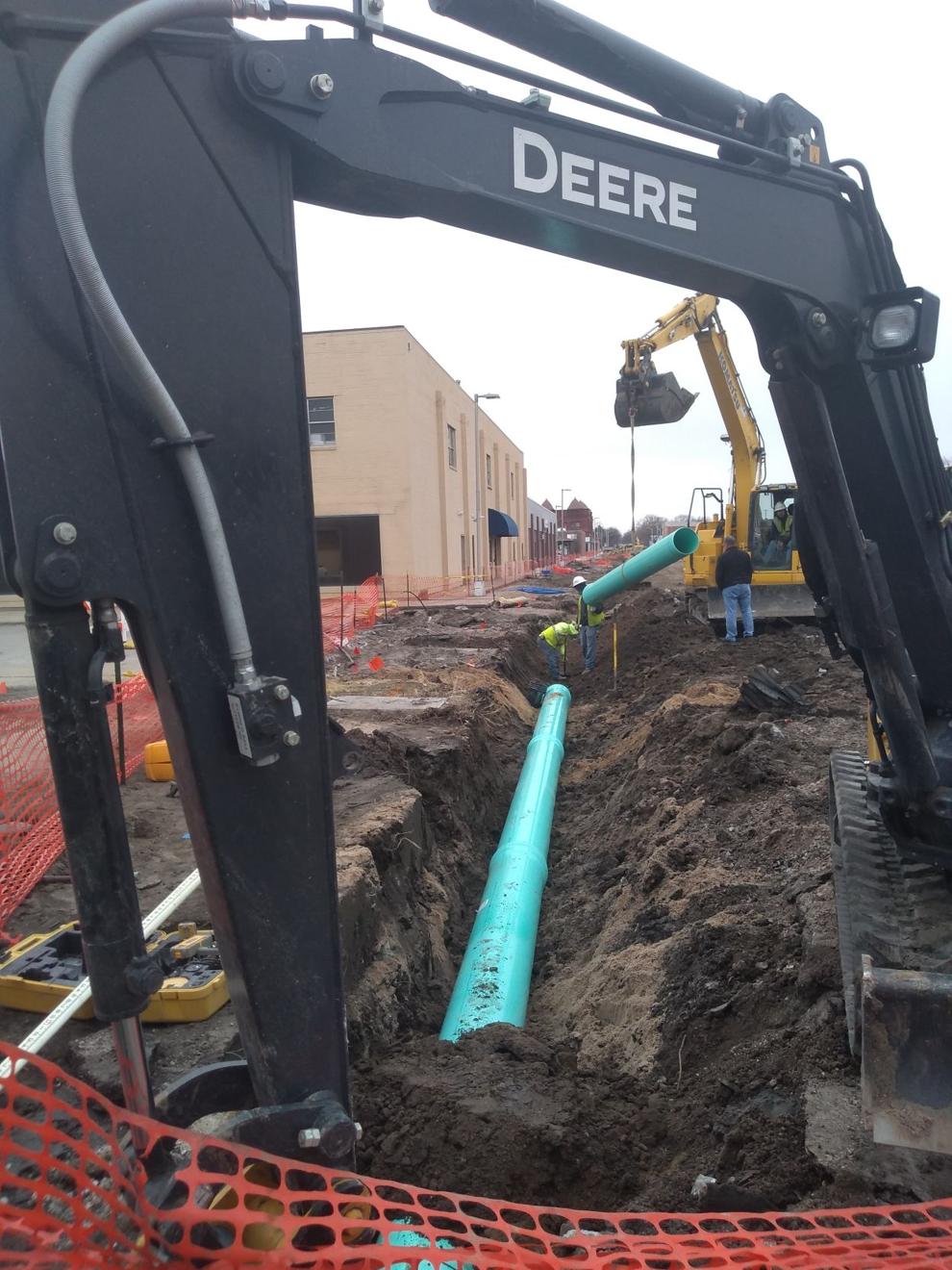 North Platte official says first phase of downtown 'brick' project nearly on schedule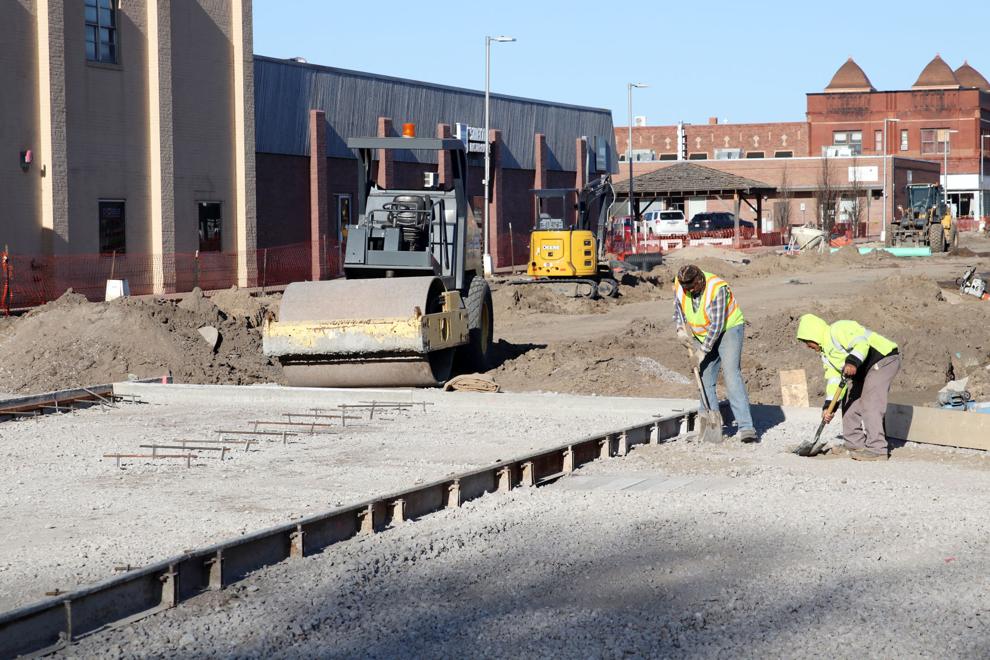 North Platte official says first phase of downtown 'brick' project nearly on schedule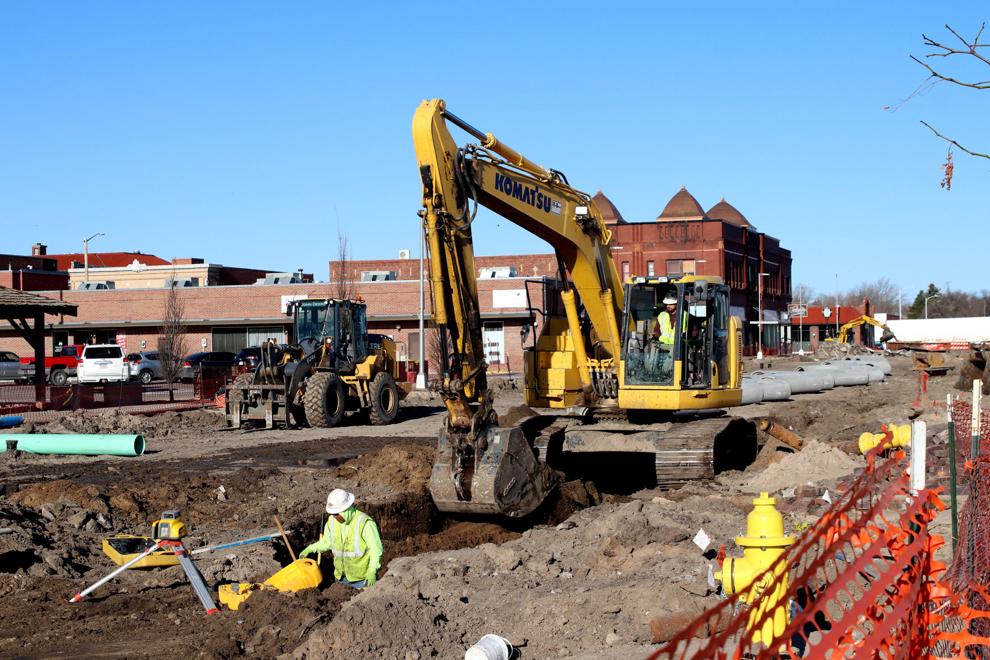 Awnings continue going up, street project moves forward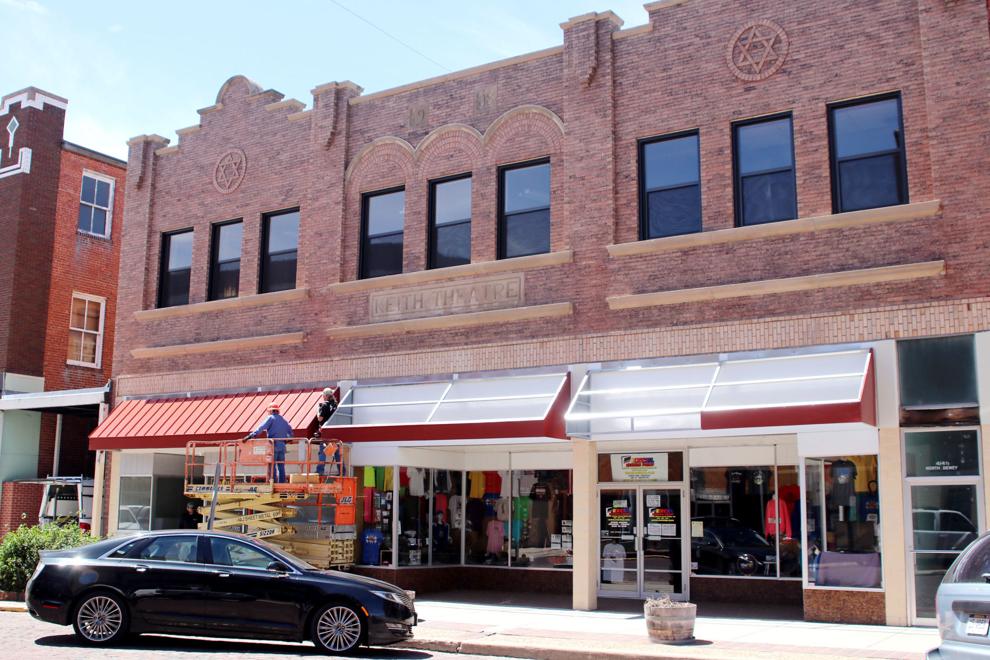 Paulsen begins relaying bricks on 6th street, signaling end to first phase of downtown project
First section of downtown North Platte 'bricks' renovation reopens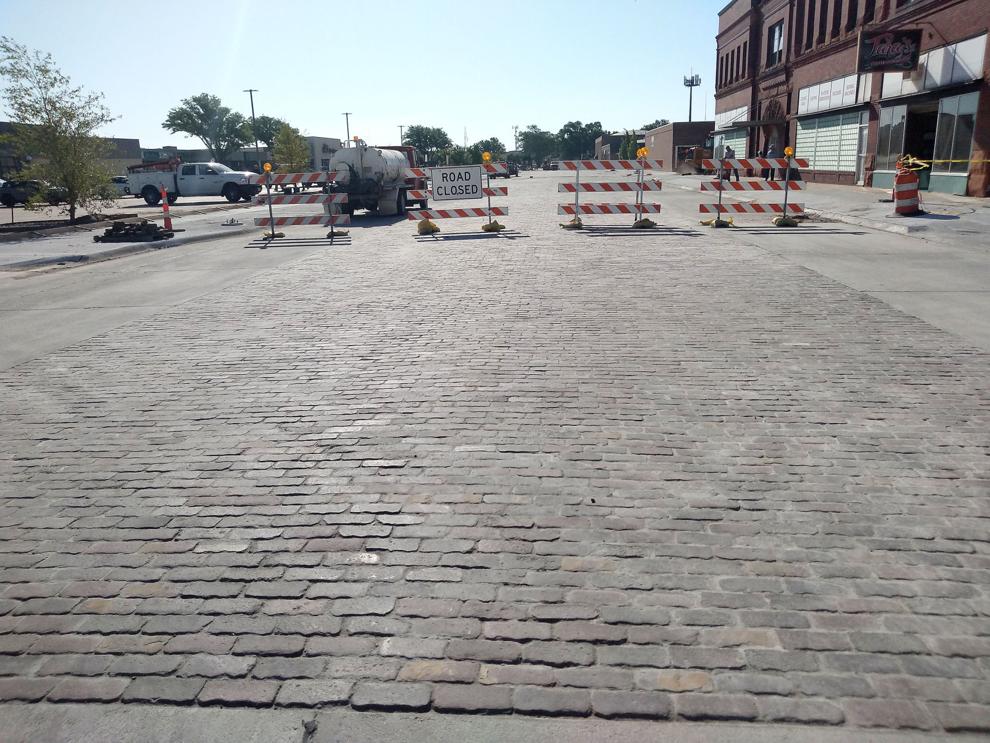 Rebuilt Sixth Street, from Jeffers to Dewey, reopens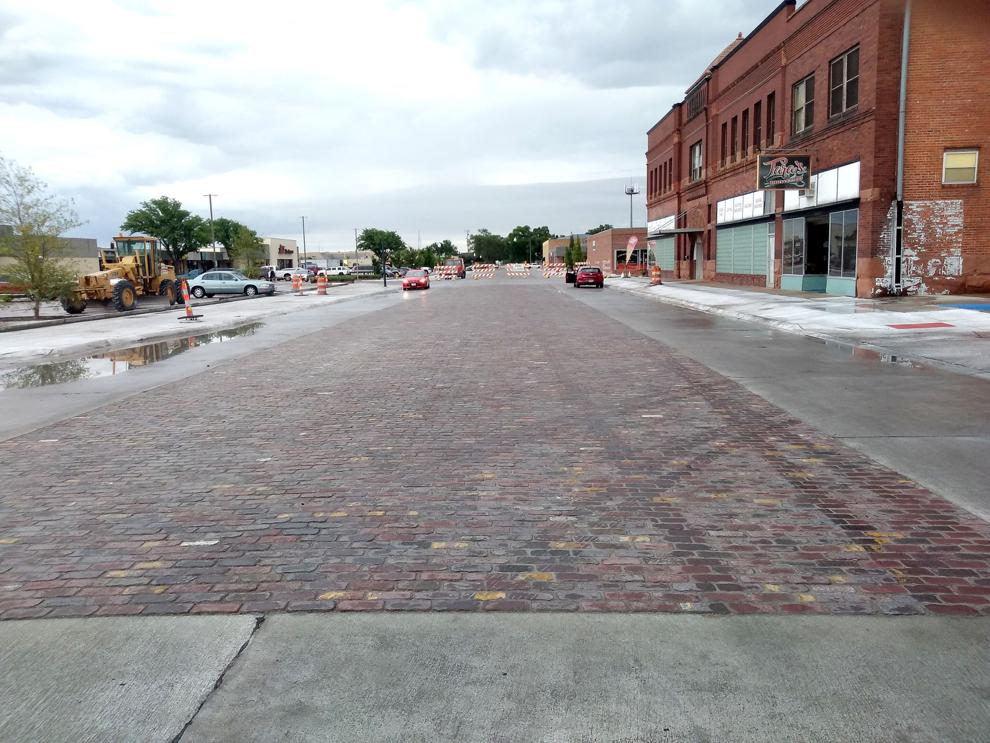 Businesses fill remaining vacancies along Dewey in Canteen District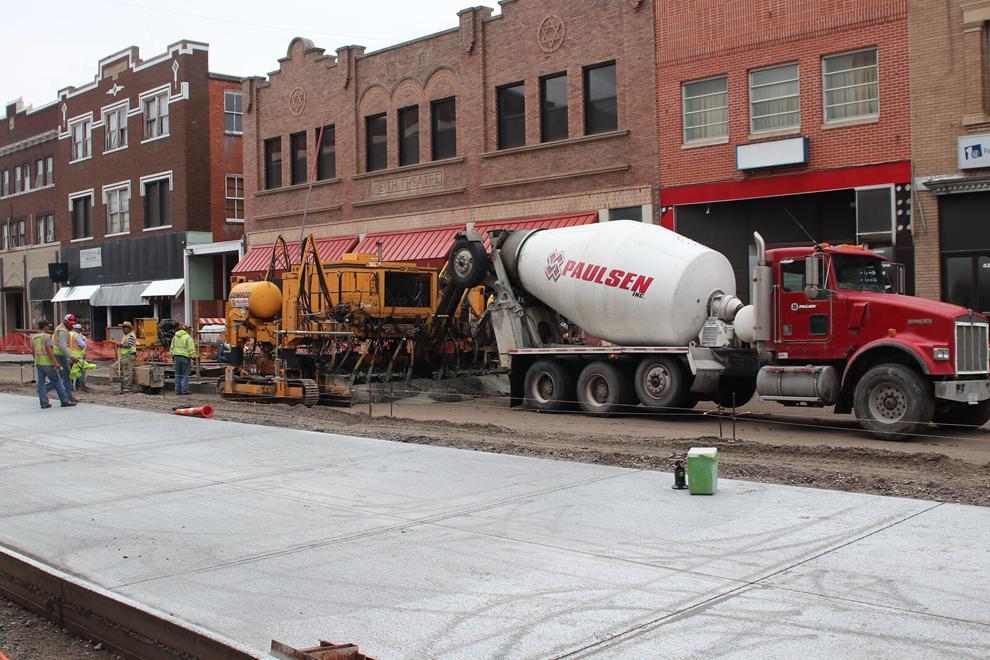 Closer to completion: Construction crews finishing concrete work along Dewey
Closer to completion: Construction crews finishing concrete work along Dewey
With reconstruction complete, North Platte looks to reopen North Dewey and East Fifth streets Friday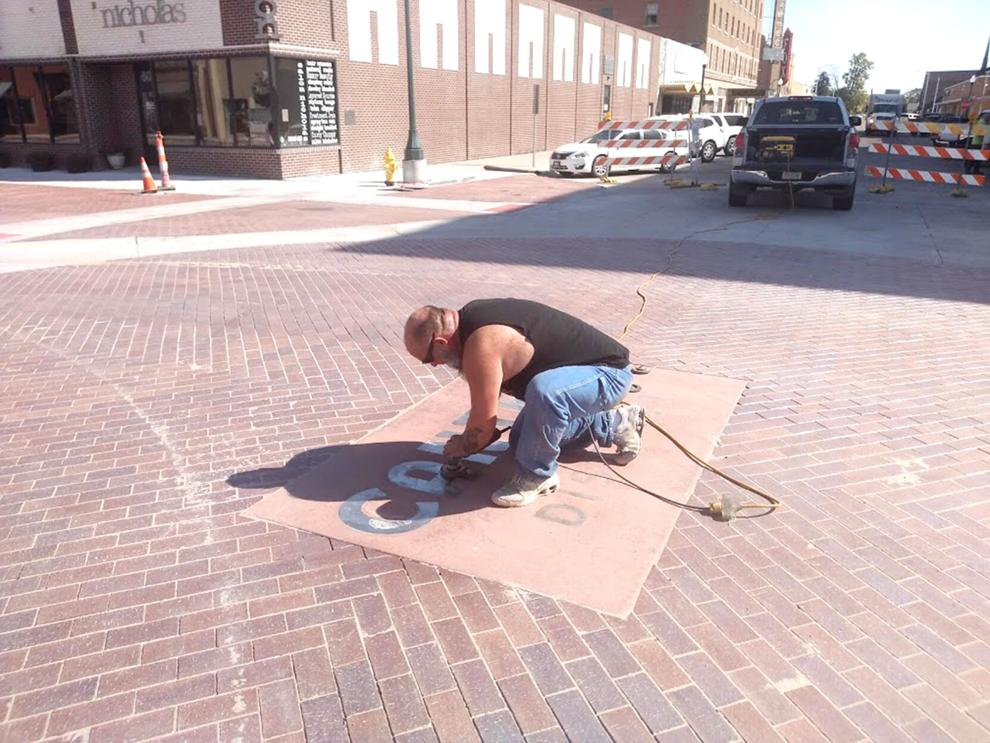 Work finished on 'the bricks'