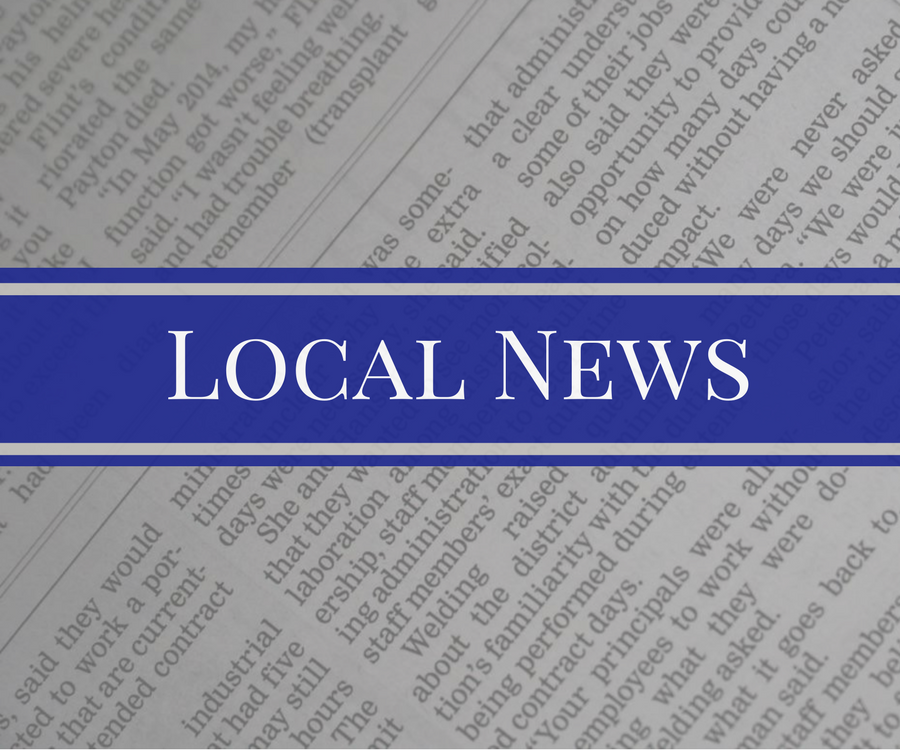 Despite a COVID-19 postponement, the Fresh Start ministry offers life-improving classes for anyone seeking help in areas of work or money.
Fresh Start is a ministry of the North Platte Berean Church that started with the goal of helping people in need.
Two classes are offered: Work Life, and Faith and Finances.
Work Life allows people to learn the responsibilities of having a job, especially being present each day that's scheduled, while Faith and Finances helps teach people ways to handle their money well and to save money for things they need.
Work Life "helps people with practical work skills and helps them, especially people from generational poverty or people with difficult backgrounds," said Lorre McKeone, director of Fresh Start. "Maybe they've been in jail or come out of rehab or something, and they're having trouble getting a job, so it helps with them."
The Berean Church ministry had been preparing to offer the first Work Life class in the spring of 2020, but it was postponed to fall due to the COVID-19 pandemic. During the shutdown months, additional people were trained to lead the Faith and Finances course, which was offered this spring.
The Faith and Finances class offers basic instruction on how to manage money, McKeone said. "It's targeted for those who maybe come from poverty and haven't had an opportunity to know how to handle their money well."
The Faith and Finances course met once a week for 12 weeks, and five of the six people that started the class completed the course and graduated. It was fun to see their progress, McKeone said.
"We had one person who didn't have a home or a job that actually found both during the class," she said. "We had another one who paid off credit card debt and started taking steps toward a more affordable lifestyle. We had another one who started some training out at the college and just completed her CNA."
People taking the course were paired with a volunteer ally, who would give advice as they went through the class, provide needed support and "just admit that we're all broken and need Jesus and a little help," McKeone said.
"I'm the director of the program, but I served as an ally in Faith and Finances, and it was just exciting to me to see how walking alongside people and encouraging them, how much they took steps forward and did some amazing things," McKeone said. "What we're learning is that people, a lot of times, they don't need a handout, they just need someone to walk with them. To believe in them and encourage them. We're hopeful that we can make a difference that way."
The ministry researched the Chalmers Center's approach to poverty. Chalmers provides resources and training for ministries to help others through their struggles, focusing heavily on poverty.
Chalmers' approach to poverty is a three-step process:
» Relief: Immediate assistance is provided in an emergency.
» Rehabilitation: The person seeking relief starts working to improve their situation.
» Development: The person is able to start succeeding in their area of need.
"The Fresh Start Ministry really is designed to help people by walking alongside them to make progress on their own," McKeone said. "So, as a church, the Berean Church, we support relief organizations in town like the homeless shelter and Salvation Army by giving them some funds every year, but what we would like to do with our church is actually move toward rehabilitation and development."
People who are not members of the Berean Church also are helping with Fresh Start. The ministry also works in partnership with community organizations.
Anyone who would like to volunteer or join a class can call the Berean Church at 308-532-7448 or text at 308-535-1188.
Fresh Start plans to offer a Work Life class in the fall on Tuesdays and Thursdays for 19 sessions. The course is scheduled to begin Sept. 9 and last until Nov. 9.
"It's designed to give people an opportunity to prove that they want to show up and work hard and get a job, because sometimes employers say that the biggest challenge is having people come consistently back to work," McKeone said.