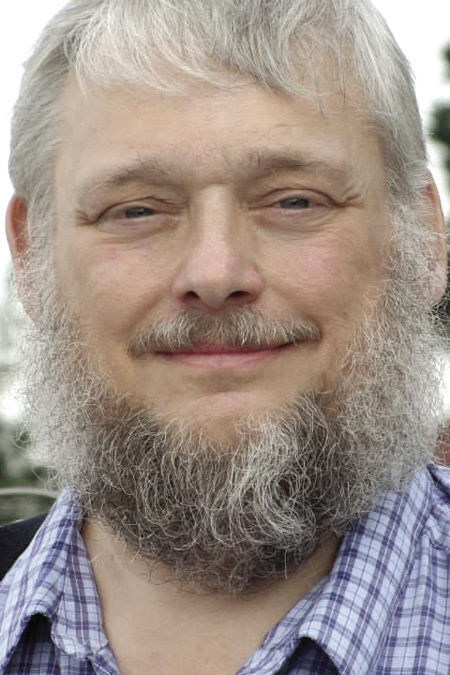 WATERLOO — Jim Orvis was the kind of friend who always had something to share – an interesting article, music downloads, tips on exploring a state park.
One friend is remembering that and many other qualities of the 65-year-old man while mourning his death Sunday from complications of COVID-19.
Orvis, who worked at Tyson Fresh Meats, had begun feeling sick a week earlier and tested positive for the respiratory illness after being admitted to MercyOne Waterloo Medical Center. His condition worsened quickly.
A family member on Sunday afternoon told longtime friend Michael Moore that Orvis had been removed from life support.
"He was not someone who you ever regretted seeing, and he loved to laugh," said Moore, of Cedar Falls. "Overall, he left a very positive impression for many of us, and we're going to miss him a lot."
Orvis came to Cedar Falls from Dubuque in the 1970s to attend the University of Northern Iowa. The friends met 41 years ago, shortly after Orvis graduated and Moore was a student at the university. They lived in apartments across College Street and started hanging out together.
Before his years in the meatpacking industry, Orvis worked at the UNI Library and the Ice House Museum, according to an obituary. He had earned a history degree at the university.
Rosemary Beach, former executive director of the Cedar Falls Historical Society, recalled his help in another area as they worked to organize museum collections at the Victorian Home.
"He worked for us for a number of years," she said. "It was a time when we were doing a lot of cataloging of items in the museum."
She said Orvis was involved in locating items, taking pictures of them and writing descriptions.
"It was tedious, but it was fun," said Beach. "Jim was a willing, happy worker and certainly when we were cataloging stuff he really enjoyed that."
Moore saw that side of Orvis in the way he collected recordings of music, eventually giving away some of it to others. "He was a fairly systematic thinker and a good organizer of data," the friend noted.
"He would download public domain things from the web and burn them onto CDs for his friends and family," said Moore. "Because he liked to give these things away, he had things set up very systematically. ... When you got a recording from Jim you didn't just get a CD and a jewel case."
Orvis would create a cover packet loaded with information from record linear notes to Billboard chart information.
"He was very fact-oriented," added Moore. If Orvis knew you had a particular interest and saw a news story on the topic, he'd send it to you. "He was kind of a one-man clipping service for many of us."
As Moore and his wife raised their family, Orvis would offer suggestions on visiting county or state parks – something "he did as much as he could. ... He loved to be out in nature. One of his happy memories was a trip he took along the North Shore of Lake Superior."
Orvis has two brothers and two sisters plus a third sister who preceded him in death, according to his obituary.
"He was single, he never married," said Moore. "So, basically, he was an uncle to a lot of nieces and nephews, and a good brother."
Orvis got a job at Tyson more than a dozen years ago. He started on the line cutting meat, according to Moore. But for "at least five or more years" he had been working in the plant's laundry department.
Moore, who last saw Orvis about six weeks ago, received one of his frequent emails April 14. Orvis outlined how he had reported to work for his shift the prior Sunday but was sent home by security personnel before getting through the door. In consultation with a doctor, he went into self-isolation and started feeling worse before ending up in the hospital.
Hearing about Orvis' illness "wasn't completely out of the blue," noted Moore, who had worried that he faced coronavirus exposure in a meatpacking plant. "But you never think your friend is going to get sick and die."
Obituaries in today's Courier, April 21, 2020