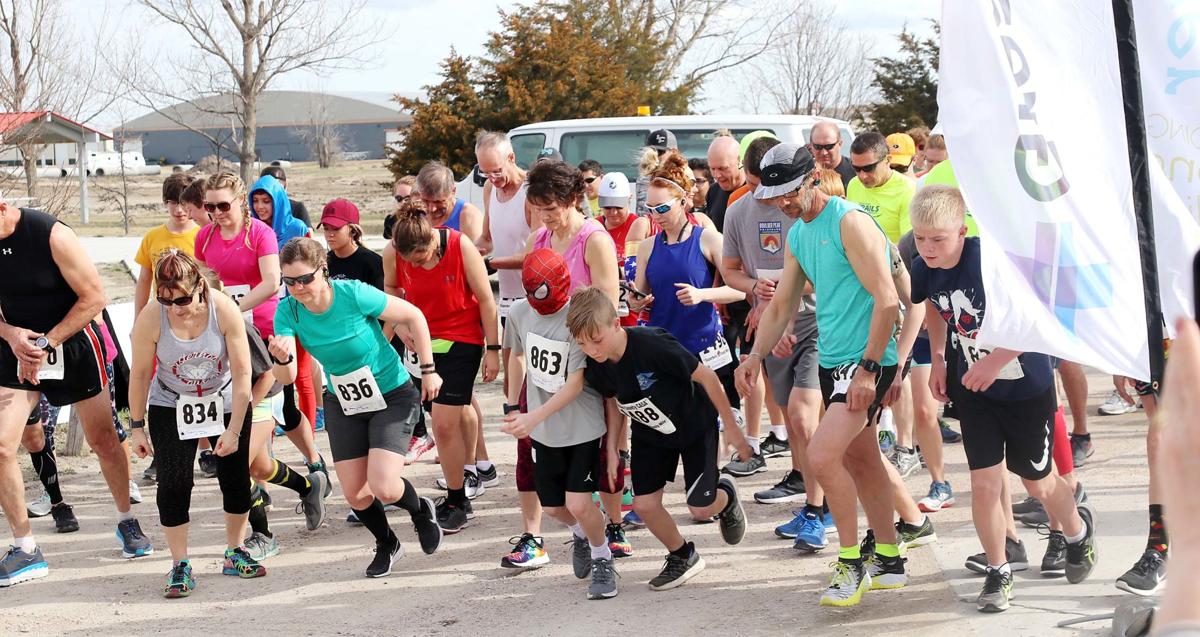 Everybody Kevin Kennedy met became a friend and his love for people brought joy to those whose lives he touched on a daily basis.
Kennedy died Dec. 26. In his honor, Lincoln County CASA's annual race has been renamed the Kevin Kennedy 5K Hero Race.
"He would be totally thrilled that people remembered," said Ellen Kennedy, Kevin's wife. "He loved people, he loved children, he loved veterans, he loved older people. He just had a heart for people."
Kennedy said they would take motorcycle rides when the weather allowed.
"We'd go get ice cream at Cold Stone and if he'd see homeless people, he would have to stop and talk to them," she said. "Before he gave them any money, he wanted to know their story. Sometimes he prayed with them. He was for the underdog, so to speak."
She said Kevin enjoyed the CASA run and often posed for pictures with the kids.
"He loved Jesus most of all," Kennedy said. "He was never afraid to share his faith. He would always bring up God in some fashion to a stranger or to a child."
The race, now in its seventh year, will take place this Saturday at Iron Horse Park as part of Child Abuse Awareness Month. Other Superhero 5Ks take place across the country as part of the national CASA organization. CASA is the acronym for court-appointed special advocates, who volunteer to support and advocate for abused and neglected children within the court system.
The event is part of the Platte River Fitness Series, and registrations may be completed online at platteriverfitness.com.
The race is a super 5K, which is slightly longer than 3.1 miles — approximately 3.4 miles. A noncompetitive children's/family mile is available for kids 14 and under and family members.
Athletes are encouraged to wear superhero costumes and festive apparel. Local businesses donate prizes for best male, female, boy, girl and group.
Due to COVID-19 restrictions, there will not be an in-person medal ceremony. Prizes and medals can be picked up at First National Bank, second floor, on Monday.
Race swag includes one T-shirt; additional shirts are available for purchase.
Packet pickup and race day registration begins at 4 p.m., with the 5K race at 5 p.m. and family mile to follow at 5:45 p.m.
In light of the continued challenges posed by the COVID-19 pandemic, as well as the increased accessibility offered by virtual racing, the Platte River Fitness Series will offer a virtual option alongside all in-person events in the series in 2021. The virtual race period for this event begins Friday; results must be submitted to platteriverfitness@gmail.com before midnight Sunday. Virtual race participants will be notified about options for race swag pickup after the event.