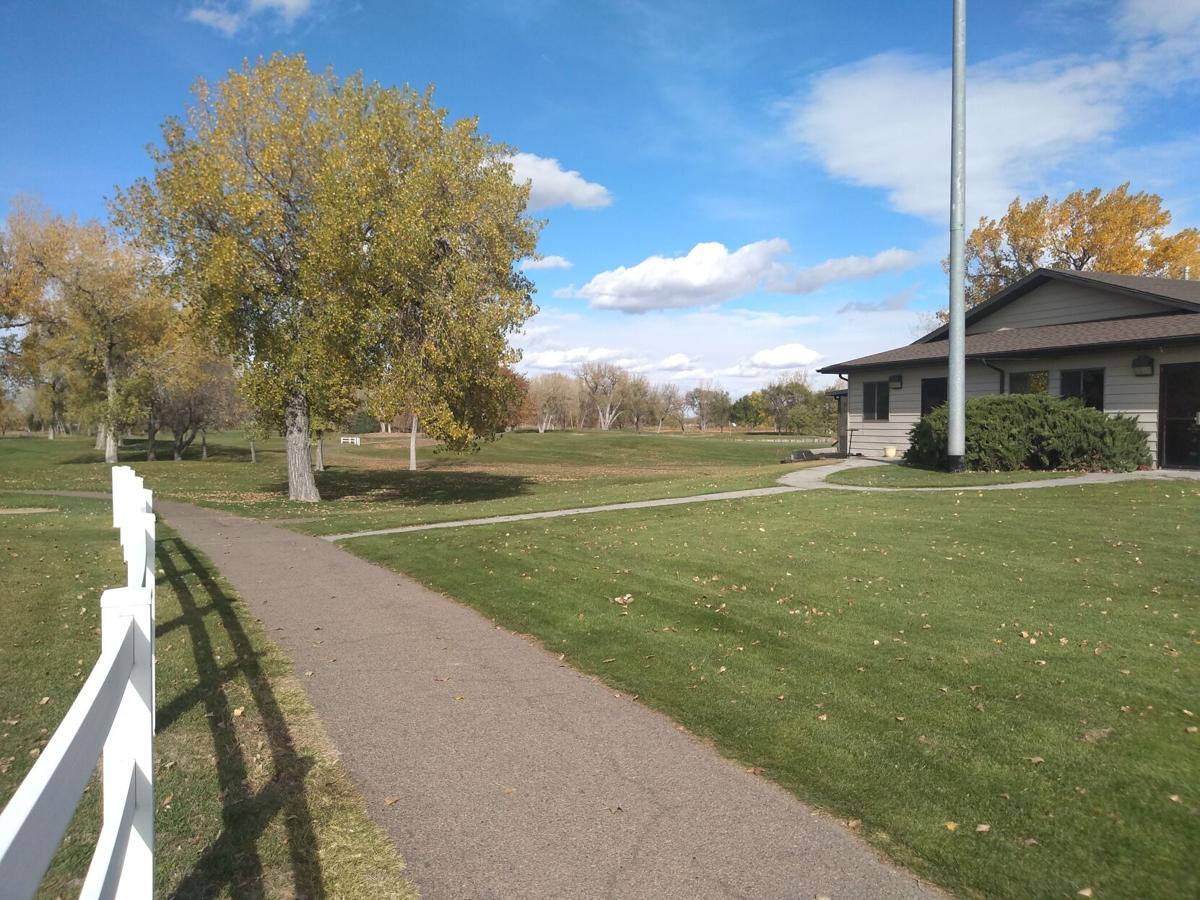 UPDATED, May 24, 2021: Updated to clarify relationship between Chief Industries and C&L Land LLC.
A lease-purchase proposal in taking over North Platte's Iron Eagle Golf Course doesn't assume golf is in the site's future, according to the response to the city's "request for proposal" to sell or lease it by a business unit partly owned by Grand Island-based Chief Industries.
C&L Land LLC's document, released as part of Tuesday's City Council agenda book, offers to either lease Iron Eagle for two years with a purchase option "if utilized as a golf course" or buy it outright "if ongoing golf course operations are not economically feasible."
The company would analyze Iron Eagle's best use while completing a master plan for the entire area, including its intended commercial and senior living developments, the document continues.
Council members will be asked at Tuesday's meeting to authorize City Administrator Matthew Kibbon to negotiate the leasing terms for the 18-hole course with C&L Land.
That entity, which lists Chief Industries executives DJ Eihusen and Roger Bullington as principal contacts, was the sole respondent after the council agreed Sept. 1 to solicit Iron Eagle sale or lease offers.
C&L Land, the Iron Eagle proposal says, is a "50/50" partnership between Chief Industries and TKD Properties LLC of North Platte.
Mark Luther, a North Platte businessman, is listed as TKD's registered agent in corporate documents filed with the Nebraska Secretary of State's Office.
The proposal says C&L Land has purchased the portion of the former Hahler property, between Iron Eagle and the NPPD Canal, where Chief envisions a senior living complex of more than 200 units.
The golf course's immediate proximity to the Hahler land was an important factor in the overall development plan Chief unveiled in August 2019, Bullington said at that time.
But he added around the same time that it wouldn't be a deal-breaker if Iron Eagle — which suffered substantial damage from South Platte River floods in 1995, 1997, 2013 and 2015 — didn't remain a golf course.
The C&L Land proposal strikes a similar tone, saying it would investigate in its master planning whether Iron Eagle should remain an 18-hole course, be reduced to nine holes or be converted to "a higher and better use."
"It is already evident that the current (city) business model for operations of the golf course is not financially sustainable," the document says.
It cites both the site's "propensity for groundwater and surface water to negatively affect the course" and "the fact that North Platte has low population relative to the number of holes of golf offered in the community."
In addition to Iron Eagle, opened in 1994, North Platte has the 18-hole River's Edge (formerly North Platte Country Club) and Lake Maloney courses and the nine-hole Indian Meadows course, all privately owned. Other courses lie within an hour's drive or less.
"Due to this history and some site issues, it is going to be near impossible for another entity to operate this golf course successfully," the C&L Land proposal says.
On the other hand, "the greatest potential in achieving synergies with the golf course lies in the planning" of Chief's senior living complex, envisioned as a "golf-cart-friendly community."
Chief has previously said its complex, targeted toward but not limited to people 55 and older, could hold single-family homes, townhomes, apartments and assisted-living apartments. The Iron Eagle proposal reiterates that vision.
Chief also envisions a bridge over the NPPD Canal to create a continuous, golf-cart-friendly path from Iron Eagle and the Newberry Access hotels on the east through Keenan Management LLC's land west of the canal and all the way to U.S. Highway 83.
Linking the area with North Platte's hiking-biking trail system "would significantly benefit the community," C&L Land says in its Iron Eagle proposal.
Since first proposing its proposed $30 million to $40 million development package 14 months ago, the document continues, Chief has been preparing to seek formal city annexation of its sites between the river and I-80.
It expects to formally ask for annexation "in the next 60 days" and submit an already completed "substandard and blighted" study following annexation to ask the city to make the land eligible for tax increment financing.
The council approved in September 2019 a $1 million "performance loan" to Chief toward its project startup costs from North Platte's Quality Growth Fund.
In addition to TIF, the Iron Eagle proposal says, "funding sources from other community investment partners" will be needed along with Chief's "significant private investment" to fully realize the area's potential.
"As with any development plan such as this, it is vital to have support from the entire community," including city leaders and the North Platte Area Chamber & Development Corp., it adds.
Iron Trail Industrial Park, the first part of Chief's three-stage development plan, already is taking shape at the north end of Twin Rivers Business Park west of the Walmart Distribution Center.
Iron Trail's first seven potential warehousing and distribution buildings have been completed, and work on two more has begun, the Iron Eagle proposal says.