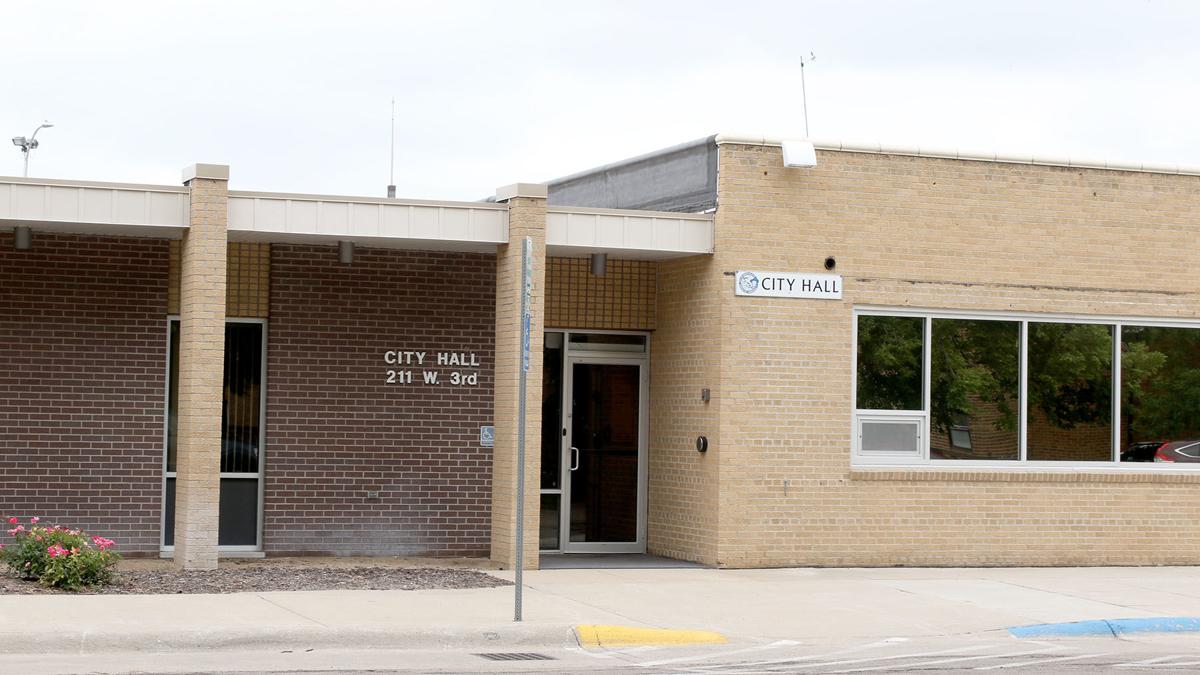 Federal COVID-19 relief aid and the help of the North Platte Rural Fire District will allow the city's Fire Department to finally replace radios in use for more than 20 years.
The City Council Tuesday night unanimously approved an overall $387,994 purchase of updated Motorola portable and handheld radios that will let city firefighters reach first responders with radios of various ages.
The rural fire district, which works closely with the Fire Department, is contributing just under $97,000 to cover one-fourth of the purchase from Platte Valley Communications of Lexington.
The city will cover the remaining $290,995 from the Fire Department's share of CARES Act funds forwarded by the state from the relief package Congress passed early in the pandemic.
Replacing the radios has been put off several years and wouldn't be affordable even now but for the COVID-19 aid, said Fire Chief Dennis Thompson and City Administrator Matthew Kibbon.
"Within this current year's budget, there isn't the (local tax) money in the budget to secure the radios," Kibbon said.
When city firefighters respond to fires in the countryside, Thompson said, they've been hampered because other rural fire districts have even older radio equipment that can't talk to North Platte's radios.
The new radios have more flexibility, allowing city firefighters to access those districts' UHF radios as well as digital law enforcement radios and 911 dispatchers, he said.
In other business, the council agreed to sell city-owned land along South Buffalo Bill Avenue for North Platte's seventh Kwik Stop store.
KSAP Inc. will pay the city $60,000 for the 188-foot-by-377-foot parcel, which sits across from Indian Meadows Golf Course and inside a 95.44-acre strip being rezoned to B-2 highway commercial.
Council members, who backed the rezoning Feb. 16, gave it final approval after waiving a third and final reading on the necessary ordinance.
The council then adopted a separate ordinance authorizing the sale to KSAP after waiving the usual three "yes" votes.
» Heard a presentation from the North Platte Trails Network Committee on its plans to install four "fitness stations" along the Centennial Park stretch of the city trails system.
Additional outdoor exercise equipment would be installed at roughly quarter- to half-mile intervals between Great Plains Health and the North Platte Recreation Center, committee member Samantha Geisler told the council.
The trails committee expects to raise most of the approximately $52,000 for the project, which also would install a rubber surface atop the concrete trail. About $10,000 has been raised so far, Geisler said.
» Gave second-round approval to an ordinance giving city officials more leeway in applying landscaping regulations to certain difficult parcels. A final vote will be taken March 16.
» Approved purchases of $26,948 of a 2021 Dodge four-wheel-drive pickup truck for the Water Department and a net $30,704 to replace a 2017 Ford Taurus Police Interceptor SUV totaled in a Dec. 16 collision.
» Heard a request from Rivillo Ramos, 915 W. Eighth St., to put discussion of a Municipal Light & Water substation being installed next to his house on a future council agenda.
The council agreed on April 16, 2019, to buy the former site of Temple El Alfarero at 921 W. Eighth St. for $50,000 as a site for ML&W's third substation.
City officials said then the project would improve electrical service north of the Union Pacific tracks. Electrical Superintendent Scott Standage said at the 2019 meeting that it would take two years to complete.
Ramos said he didn't realize the former church would be torn down for a substation. Its equipment is only 20 feet west of his property line and poses a threat to his grandchildren who play in the area when they visit, he said.
---
More by Todd von Kampen
5 enticing looks at North Platte's history
2020 was a year that will make history, but it was also a year for us to reflect on our own local history. Special projects reporter Todd von Kampen shares some of his favorite stories from this year that highlight our past.