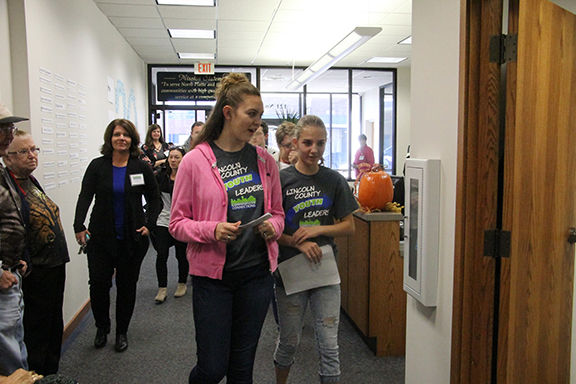 Community Connections Lincoln County is holding a sign-up for its programs on Thursday afternoon in the Platte River Mall parking lot.
The event is for the agency's assets team, impact team, mentoring and Lincoln County Youth Leaders. The sign-up event, which will run from 4 to 6 p.m., offers parents and students the opportunity to learn more about Community Connections and the youth programs.
Each student who attends and completes an application will receive a popcorn goody bag as well as a voucher for a large pizza from Domino's Pizza.
Lincoln County Youth Leaders is a leadership and substance abuse prevention program for sixth through 12th grade students. The impact team is for fifth and sixth graders in connection with the mentor program and focuses on social and emotional skills as well as school success.
The assets team is targeted to students in sixth through eighth grade, and the mentoring program is for those in kindergarten through seventh grade. Students are matched with an adult mentor and participate together in group and individual events through the month.
Get local news delivered to your inbox!
Subscribe to our Daily Headlines newsletter.