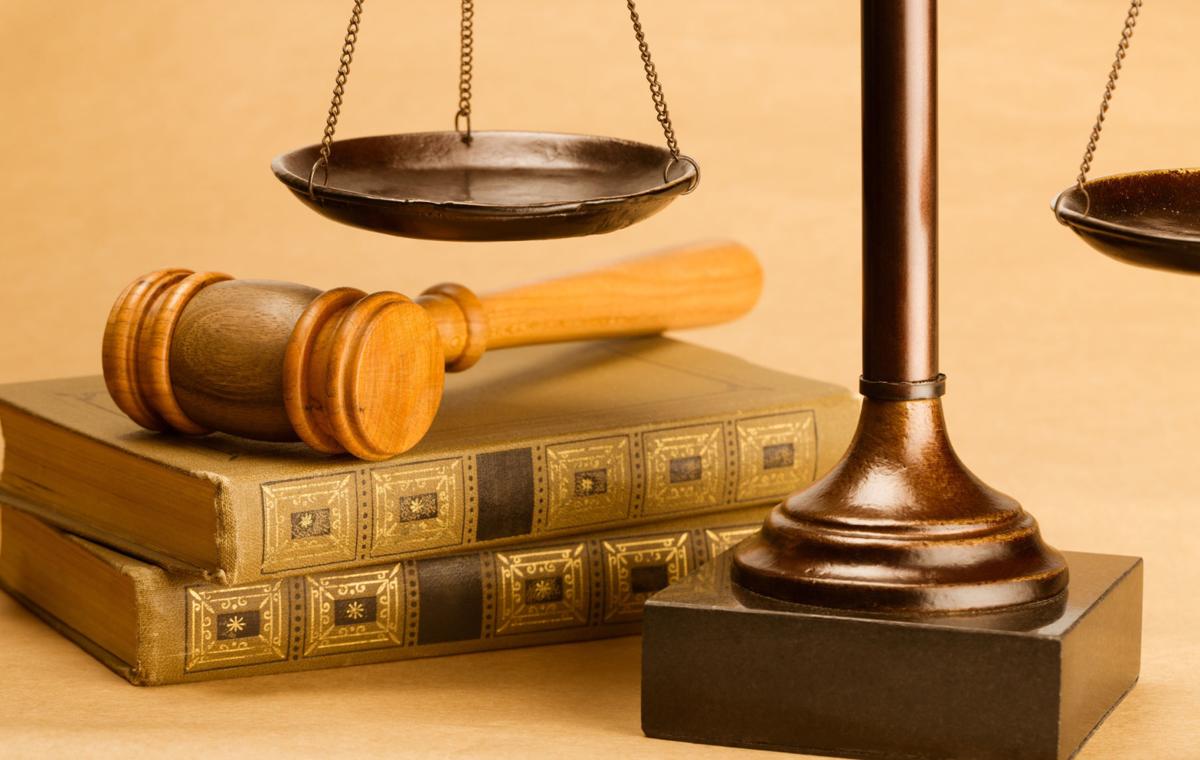 A 24-year-old North Platte man pleaded not guilty to seven felony charges involving two criminal cases that date from last spring and summer.
Charles D. Robinson made an initial appearance in Lincoln County District Court on Monday, and a Jan. 25 status hearing for both cases was set.
Robinson, who appeared by video from the Lincoln County Detention Center, is charged with five felonies that stem from a search warrant that was served at a South Chestnut Street residence April 10.
He is charged with possession of a firearm and an extremely hazardous substance, along with possession of a controlled substance, possession of codeine, possession of cocaine and possession of methamphetamine.
In addition, Robinson is charged with second-degree assault and robbery from an incident July 19.
Robinson and two other men forced their way into a North Elm Street residence and assaulted a man who lived there, according to court records.
At one point, Robinson pulled off the man's shorts, which contained a wallet. Robinson then said he would be back and left with both items, the man said.
In other Lincoln County District Court action Monday (defendants are from North Platte unless otherwise noted):
» Herbert H. Russell, 67, pleaded no contest to an amended charge of attempted first-degree sexual assault. He was arrested after a woman reported Aug. 13 that she had been sexually assaulted by him that morning as well as the night before at his North Platte residence .
Russell is scheduled to be sentenced Feb. 8.
» Joseph E. Olsson, 32, pleaded guilty to a felony count of receiving stolen property with a value of at least $5,000 from an Oct. 3 incident in which he stole a 2005 Dodge Dakota.
He also pleaded guilty to a felony count of operating a motor vehicle to avoid arrest that stems from an Oct. 4 incident in which he fled authorities in the Dodge during a pursuit in Kearney.
A misdemeanor count of driving under suspension was dismissed in the Oct. 4 case, along with a felony charge of receiving stolen property — a Ford Taurus — with a value between $501-$1,499 on Oct. 14. A charge of receiving stolen property Oct. 2 with a value between $501-$1,499 was dismissed as well.
Olsson was sentenced to 220 days in jail for both of the charges he pleaded guilty to and credited with 68 days served.
Both sentences will run at the same time.
» Matthew J. Earhart, 37, admitted to violating his nine-month post-release supervision in September.
The PRS dates to a violation of his sex offender registration in June, a charge that he pleaded no contest to on Aug. 10.
Earhart was sentenced to 270 days in jail and credited with 133 days served.
He also pleaded no contest to an amended count of attempted possession of methamphetamine on April 26.
He was sentenced to 90 days in jail and was not credited for any days served.
The two sentences will run one after the other.
» Shantoya Charging Elk, 23, pleaded guilty to two amended charges of third-degree assault that stem from an Aug. 23 incident.
A charge of use of a deadly weapon to commit a felony was dismissed in the plea agreement.
Charging Elk was sentenced to 120 days in jail and credited with the same amount of time served.
Charging Elk was initially charged with three felonies, including two counts of second-degree assault, after she struck two individuals with a vehicle during an altercation near the intersection of East Sixth Street and McCabe Avenue.
» Alyssa D. Shelburn, 31, admitted to violations of her 18-month probation term in July. The probation dates back to her no-contest plea to an amended charge of negligent child abuse with no injury from a November 2018 incident.
Shelburn is scheduled to be sentenced Jan. 11.
» Terrence W. Alexander, 23, pleaded not guilty of possession of methamphetamine with intent to distribute. A search warrant at a residence on North Lincoln Avenue resulted in the discovery of five baggies of a white crystal substance in a black case that was sitting on an end table.
The substance tested positive as methamphetamine and the total weight of the baggies was 10.1 grams, according to court documents.
A status hearing was set for Feb. 8.
» Austin C. Bordeaux, 26, pleaded not guilty to felony charges of third-degree domestic assault with a prior conviction, and committing intentional child abuse with no injury. The charges stem from a Oct. 11 incident.
A status hearing was set for Feb. 8.