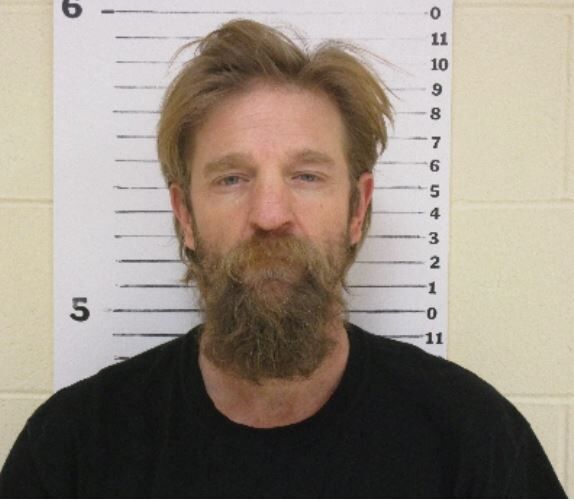 One person has been jailed and another is being sought in connection with a shooting early Saturday near the Platte River Mall.
On Tuesday, a warrant was issued for Cortney Hansen, 41, on charges of aiding and abetting first-degree assault. Officers stopped the vehicle that Hansen was driving at the intersection of Philip and Bryan avenues in North Platte. Hansen was arrested without further incident and transported to the Lincoln County Detention Center, according to a North Platte Police Department media release.
Judge Joel Jay set bail at $250,000. Hansen must provide 10% of that amount to be released from confinement at the Lincoln County Detention Center.
Hansen's first court appearance is scheduled for Friday.
A warrant also has been issued for Nathaneal Anthony, 48, on charges of first-degree assault, use of a firearm to commit a felony and possession of a firearm by a prohibited person.
Those with any information on Anthony's whereabouts are asked to contact the North Platte Police Department at 308-535-6789 or a local law enforcement agency. Individuals can also submit anonymous information to the Lincoln County Crime Stoppers at lincolncountycrimestoppers.com or at 308-534-8400.
According to court documents, officers were dispatched at 12:07 a.m. on Nov. 7 found a 33-year-old man with a gunshot wound to the abdomen on the east side of the mall. The man was transported to Great Plains Health and told a police investigator on Nov. 10 that he had his spleen removed along with parts of his colon and small intestine due to the gunshot wound.
The victim said he had borrowed money from Hanson on Nov. 6 and was picked up by Hanson and Anthony in a vehicle later that night.
The victim, who sat in the back seat, said the conversation in the vehicle steered toward the money that he had borrowed. When the victim said he didn't have it, Hansen said that, "it was a problem." as he owed Anthony money.
The victim said Anthony, who was sitting in the front passenger seat and pointing a gun at him.
The victim said the vehicle eventually pulled into mall parking lot and Anthony shot him as he said, "Get out. You better have the money next time."
The victim said he exited the vehicle, crawled over to another car in the lot and told the occupant that he had been shot.
Sign up for our Crime & Courts newsletter
Get the latest in local public safety news with this weekly email.