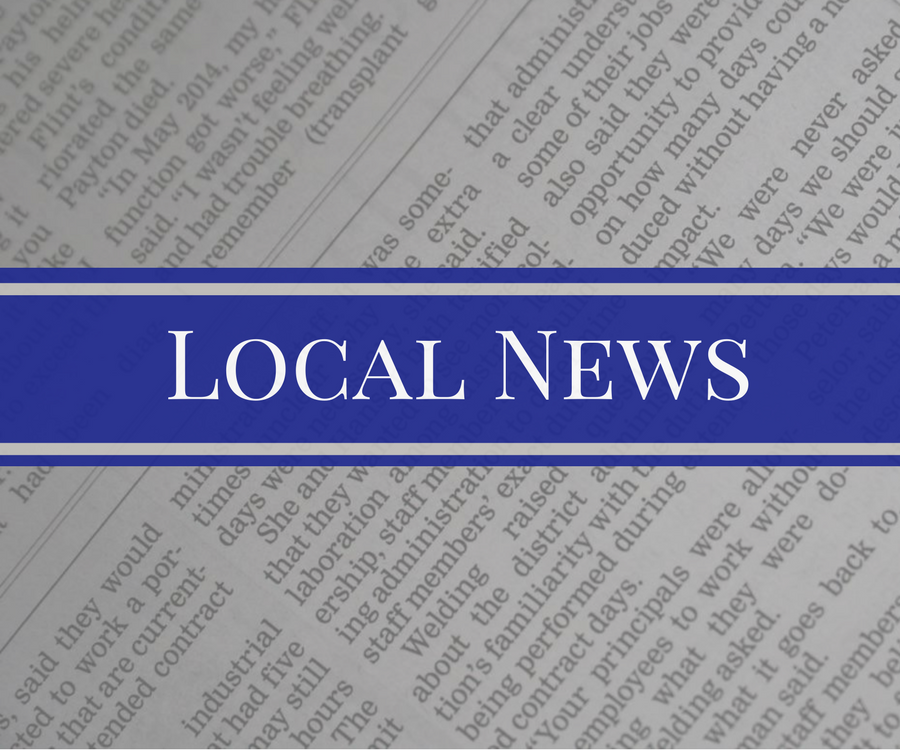 Wednesday, 10:25 a.m.: Updated to reflect official Tuesday high of 48.
OK, we get it: Summer's over. But really?
After starting Saturday with North Platte's first triple-digit high of 2020, Labor Day weekend ended Monday with temperatures crashing from a massive Plains and Rockies winter preview.
While the record books will state Tuesday's "high" as 48 degrees — based on midnight to 1 a.m. readings — temperatures after sunrise at the North Platte Regional Airport struggled to stay above 40.
That's a 60-degree drop in some 72 hours from the 101 recorded Saturday at Lee Bird Field, not to mention a 55-degree fall or so from Sunday's high of 97.
With Labor Day falling on Sept. 7, its latest possible date on the calendar, Monday's actual high of 77 degrees was hardly unprecedented.
The evening's sudden shift from July to November weather was another matter.
One can blame the oppressive heat coinciding with West Coast wildfires for the cold front that swept down from the Arctic, said Cliff Cole, a meteorologist with the North Platte airport's National Weather Service office.
"We had that record heat out in the western United States, and all that warm air is pressing off into the Pacific and pushing northward," Cole said Tuesday afternoon.
"That is the catalyst to drive early-season cold air south. This one came right down the High Plains. ... It'll move quick, and it can stay cold."
In this case, the Labor Day Arctic Express of 2020 likely will be remembered for "low highs" rather than premature freezes.
North Platte has recorded lows of less than 40 degrees at least once every month since records first were kept here in 1874, according to archives by the High Plains Regional Climate Center at the University of Nebraska-Lincoln.
The city's two earliest record-low freezes, in fact, fell before this point on the calendar: 26 degrees on Sept. 3, 1974, and 27 on Sept. 6, 1956.
But if you insist that a day's high temperature must be reached between sunrise and sundown, Tuesday in North Platte was never so cold with two full weeks left before autumn's first day.
Tuesday's post-midnight "high," on the other hand, recalls the three-day period of Sept. 6-8, 1929, when the city's highest 24-hour daily temperatures were 49, 45 and 47 respectively.
That fit into an early wintry intrusion that brought freezing temperatures and snow to the Panhandle, eastern Wyoming and South Dakota's Black Hills, according to an Associated Press story in the Evening Telegraph of Sept. 6, 1929.
Ninety-one years later, Laramie, Wyoming, recorded a Labor Day high of 82 degrees but coped with snow, below-freezing temperatures and single-digit wind chills Tuesday, according to the weather service's Cheyenne office.
Most of Interstate 80 between Rawlins and Cheyenne also was closed Tuesday, with winter storm warnings continuing into early Wednesday.
The storm's effects will linger in west central Nebraska through Wednesday, the weather service said, with a high in the mid-40s before and after overnight lows in the upper 30s.
Rain remains a strong likelihood into Friday, but North Platte's temperatures will gradually become more seasonal with highs near 60 Thursday and in the mid-60s Friday.
And the weekend? Summer — albeit late summer — makes a comeback, with highs in the mid-70s Saturday, around 80 Sunday and Monday and in the mid-80s next Tuesday.
Get local news delivered to your inbox!
Subscribe to our Daily Headlines newsletter.