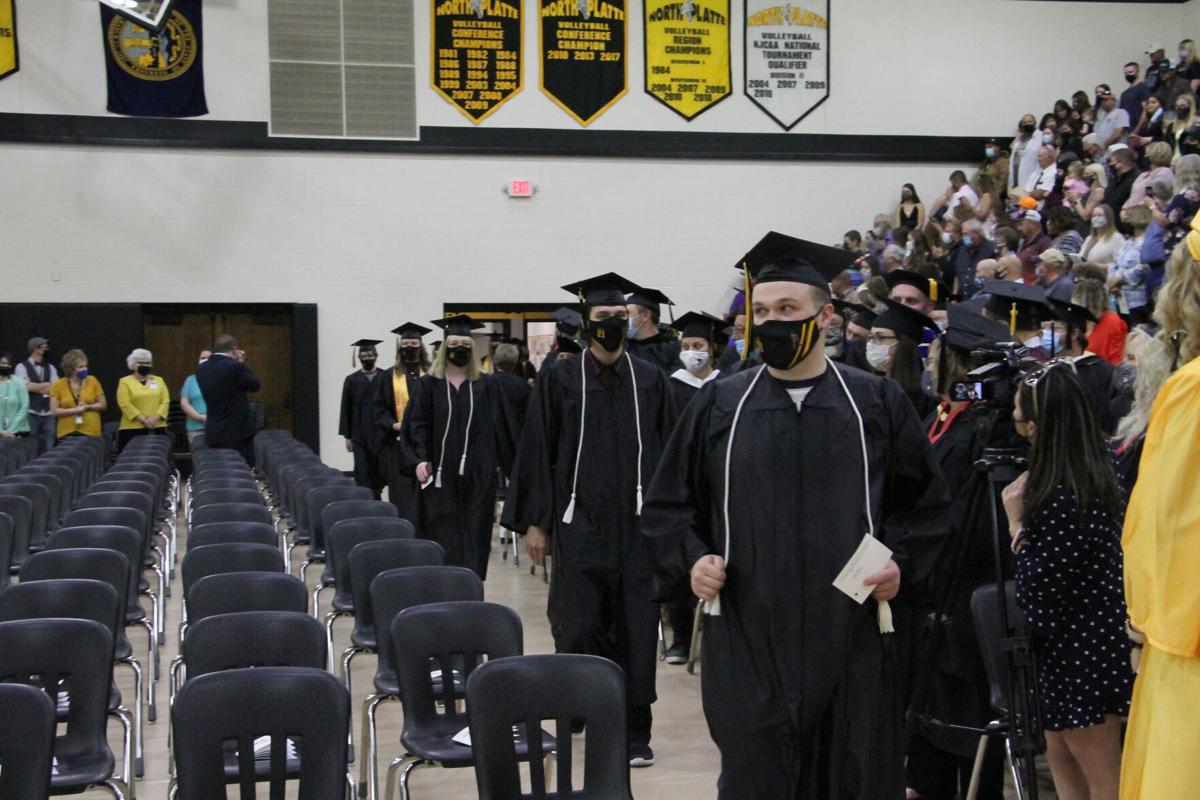 On Friday, about 180 North Platte Community College graduates received their diplomas and made their way out into the world with high hopes. The emotions were high as students and their families and friends marked a milestone for each as they walked across the stage.
Villani came to NPCC four years ago originally to play softball. An injury cut short those dreams of being a college athlete, but she did not waver in her commitment to further her education.
"If you had asked me four years ago where I pictured myself four years into the future," Villani said, "it would not be right here."
She said even though plans are made, they might not happen exactly how or when we expect them to. Villani earned her Associate of Science degree from NPCC in May 2017 and transferred to the University of Northern Colorado in pursuit of a degree in nursing.
"I started out taking my prerequisites there, but when it came time to apply, I was one of 500 applicants," Villani said.
Her GPA was 3.8, but not high enough to earn one of the 72 slots available. Her boyfriend, MPCC rodeo team coach Aukai Kaai, suggested moving back to North Platte.
"I thought he was crazy," Villani said. "We had just left North Platte and I'm such a homebody. I'm super close to my family and thought I would live in Frederick (Colorado) forever."
Villani said as soon as she stepped back on the NPCC campus, she knew she had made the right decision. On Friday, she earned her Associate Degree in Nursing, and she plans to begin working toward her bachelor's degree in August online from the University of Nebraska Medical Center.
Mid-Plains Community College President Ryan Purdy announced longtime board member Louis "Louie" Stithem as the President's Award recipient.
"I'm appreciative and a bit overwhelmed," Stithem said after receiving the award.
The graduates received their diplomas, and as they moved their tassels from the right over to the left side of their caps, the crowd cheered and applauded.
---
More by Job Vigil
5 stories that brought interesting people's journeys into your home
Reporter Job Vigil shares five stories he covered this year that offered a peek into people's lives.