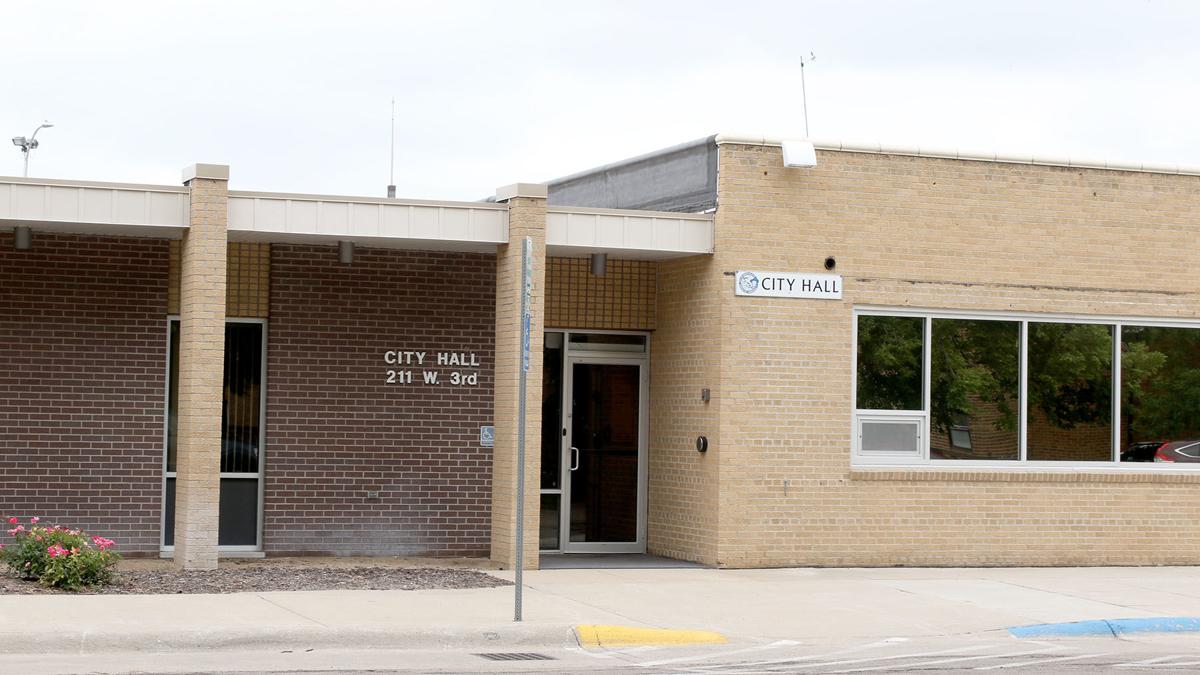 City Council members grappled Tuesday night with the "unofficial" part of North Platte — the developed areas near city limits — in their last meeting before newly elected members take their seats Dec. 1.
A now-adopted annexation priority map, and one neighborhood's strenuous objections to being on it, dominated the lengthy final meeting for outgoing Mayor Dwight Livingston and four councilmen.
The council voted 7-1 to adopt the 30-page update to North Platte's 2011 Comprehensive Plan, which received little public comment at its Planning Commission hearing Oct. 27.
Besides the revised annexation map, the document also revamped land-use categories in advance of future updates to zoning regulations. That part drew little attention.
The council voted 7-1 to adopt the updates after lowering the annexation priority for an area between U.S. Highway 30, North Roosevelt Avenue and the Union Pacific Railroad tracks.
It's a small part of a vast swath, stretching to and including Lee Bird Field, that the proposed map showed as being ready for voluntary or city-initiated annexation within three years.
U.P.'s Bailey Yard also appears as a high-priority annexation area, along with smaller areas northeast and southwest of the Interstate 80-U.S. Highway 83 interchange.
Many of the high-priority areas already lie within the 2-mile-wide zone around city limits where city planning and zoning ordinances apply under state law.
That zone and nearby developed areas account for many of the approximately 8,300 people outside Lincoln County's cities and towns.
The main reason why — taxes — came out in Tuesday's council debate, though owners of one large business located east of Roosevelt said they faced a special problem as well.
Scott Erickson and Joe Staroska, co-owners of Weathercraft Roofing at 2401 E. Eighth St., said they warehouse building materials in North Platte for many of the company's 16 branch locations in five states.
As the state now taxes them, they said, they'd owe both local and state sales taxes on stored materials if they were annexed.
A different state taxing option would let them charge sales taxes to their clients instead, Erickson said. But as things stand, "we'd have to look at moving our warehouses outside city limits or to another place" if paying sales taxes up front would make them less competitive.
Some of Weathercraft's business neighbors pointed to the business they expect to lose if they must charge North Platte's 1.5% sales tax on top of the state's 5.5% tax.
"You add more sales taxes onto us and more (other) taxes onto us, (and) it just causes problems down the line," said Ed Milne, whose EJ's Outdoor Sports at 1711 E. Eighth St. sells new and used golf carts.
Penny Billingsley, who owns Garden Glove Inc. and The Coffee Bin with husband Randy at 1800 E. 12th St., said the largely low-lying area has little usable land for development.
Their business has a well and septic system, she said. "If we have to pay for city infrastructure, it could bankrupt us. We're a seasonal business."
Lee Durand, who operates a trucking business at 1021 N. Roosevelt Ave., was blunter.
"The only reason you want (annexation) is higher money, higher taxes," she said. "There's no reason to annex us except a city money grab."
After hearing them, council members agreed to move the area east of Roosevelt from a top-priority area to a long-range priority.
"Those businesses deserve adequate time to make potential business plan adjustments," said Councilman Ty Lucas, who offered the successful motion to amend the map.
City officials emphasized that the updates adopted Tuesday don't require the council to annex anything or do so in any particular order.
It's been many years, Planning Administrator Judy Clark has said, since the city moved to annex an area on its own. Officials prefer to encourage voluntary annexations, she added.
State law requires a extensive approval process if a city initiates an annexation, said David City planning consultant Keith Marvin.
That includes public notice to landowners by certified mail, a detailed study, Planning Commission and City Council public hearings and three positive council votes to pass an annexation ordinance.
"This (map) is by far not annexing anybody," said Marvin, who helped city officials prepare the land-use and annexation changes.
But Lucas admitted that potential tax revenue is part of the story — though not the only issue — when it comes to possible annexations.
People who live outside North Platte's city limits but work and shop there use city roads and services without paying anything in city property taxes, he said.
"If I was a guy on East Fourth or Front streets, they might say, 'They ought to pay the same taxes I do,'" Lucas said. "Frankly, we're behind on annexation."
"When you annex, the issue is purely the revenue you'd bring into the city," said City Administrator Matthew Kibbon. "If we say no to all annexation, the city doesn't grow."
City leaders said there's a separate motivation behind looking at annexation of the airport and Bailey Yard: making more parts of North Platte eligible for tax increment financing.
State law says no more than 35% of the land in a city North Platte's size can be declared "substandard and blighted," whether for regular TIF or state Sen. Mike Groene's new "microTIF" law encouraging property owners to fix up aging homes and business buildings.
About 23.5% of the city is now TIF-eligible, officials have said. That percentage would drop by annexing Bailey Yard and Lee Bird Field, both of which already are developed.
Annexing them would give the city more flexibility to open up interested older neighborhoods for microTIF and leave room under the 35% limit for larger economic development projects that need regular TIF.
"I'm sure the discussion of microTIF is coming, and the 35% is going to be a bigger issue," Lucas said.
Though areas to be annexed must border city limits, the high-priority annexation area including the airport touches most of North Platte's eastern border.
Lowering the priority to absorb the area east of Roosevelt won't hurt that, Clark said.
Get Government & Politics updates in your inbox!
Stay up-to-date on the latest in local and national government and political topics with our newsletter.