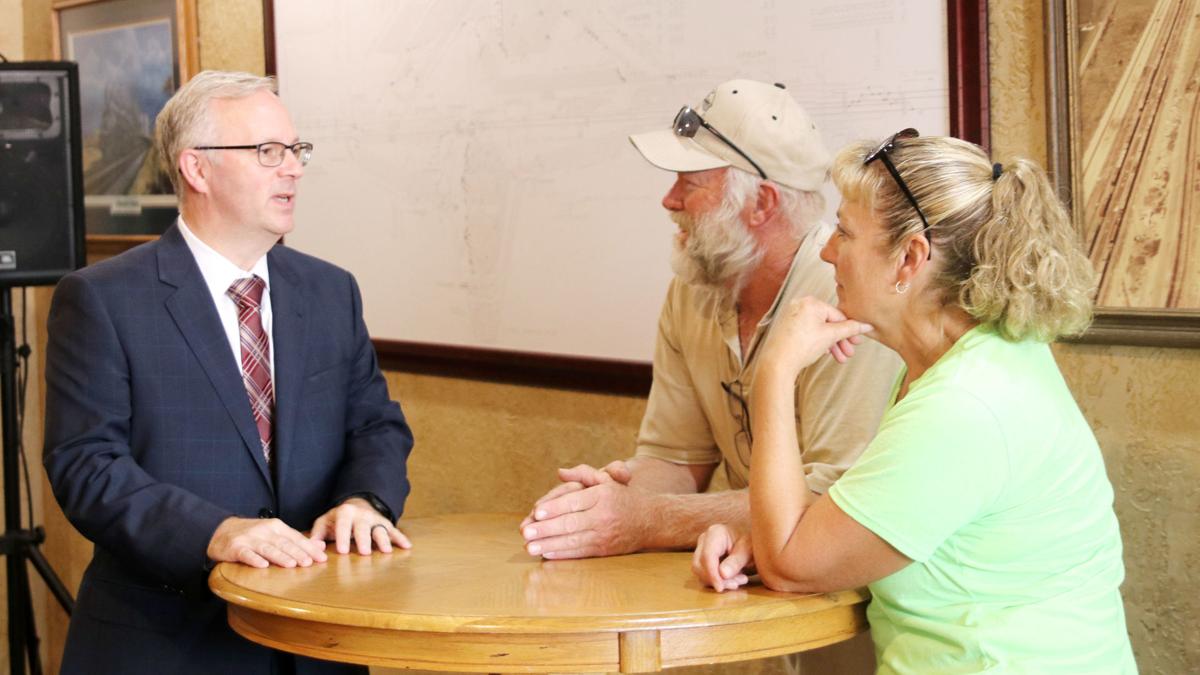 UPDATED, Nov. 4, 2020, 7:35 a.m.: Updated with final unofficial results.
North Platte native Brandon Kelliher, first to enter this year's mayoral race 14 months ago, won the right Tuesday to succeed retiring Mayor Dwight Livingston.
Kelliher, chief information officer at Great Plains Health, had 59.3% of the vote in final unofficial results to 40.1% for retired North Platte business leader John Hales.
Kelliher, 51, received 5,693 votes compared to 3,850 for Hales, former vice president of the North Platte Area Chamber & Development Corp.
Hales, 66, entered the mayor's race in late January after Livingston said he wouldn't seek a third four-year term.
Lincoln County Clerk Becky Rossell said countywide "provisional ballots" will be ruled upon when the county's canvassing board meets Thursday to certify official results.
Kelliher will be sworn in at the Dec. 1 City Council meeting, along with Tuesday's winners in the city's four council races.
Kelliher led an active five-member mayoral field in the May 12 primary election, winning 2,252 votes then to 1,354 for runner-up Hales.
Outgoing Councilman Andrew Lee, businessman Lonnie Parsons and former Councilman Larry Lee Britton finished behind them. Former 2016 mayoral candidate Dave Vigil also entered the primary but withdrew before the vote.
Kelliher, a 1987 North Platte High School graduate, came back to North Platte after college. He received his bachelor's degree in political science from the University of Nebraska-Lincoln and has a master's in business administration from the University of Phoenix.
After starting his adult career at TC Engineering in North Platte, he founded Netquest, the city's first internet provider in 1995. He joined GPH's information technology team four years later.
Kelliher's wife, Terri Burchell, is executive director of the North Platte Public Schools Foundation and an alternate member of the city's Board of Adjustment.
Hales, a native of Fort Madison, Iowa, joined Hy-Vee Food Stores at the age of 15 and rose to become a Hy-Vee local store manager over a 23-year career.
He moved to North Platte in 1992 when his wife, Jan, took a job at GPH. Hales joined the former Sixth Street Food Stores, the first of four jobs that ended with his 2019 retirement after five years at the North Platte chamber.
Hales has a bachelor's degree in graphic design from the University of Kansas. His wife, who grew up with him in Fort Madison, retired from GPH in 2016.