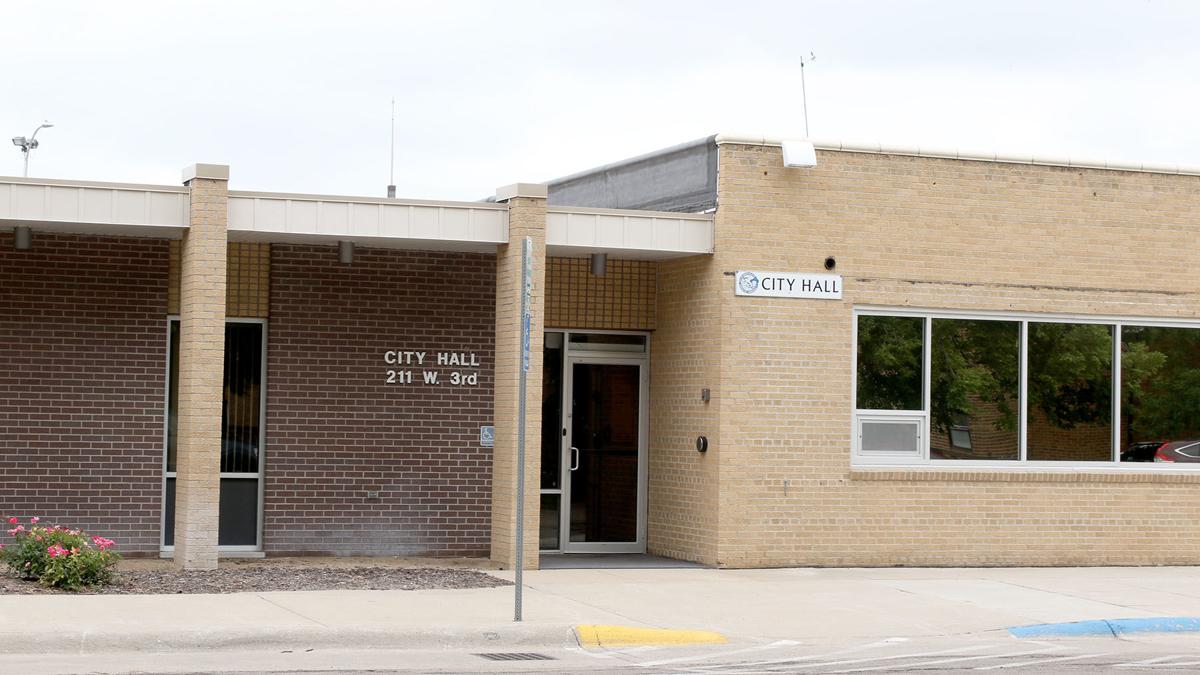 North Platte Public Transit will be able to carry more passengers from outside city limits with Tuesday's City Council approval of a resolution to that effect.
The measure, approved 7-1, extends the public bus service's coverage area to 20 miles outside city limits, with rides beyond that radius possible on a case-by-case basis.
In those cases, people interested in riding into or back from North Platte would have to book their rides by 1 p.m. the previous day. Fares will be $5 one-way within the 20-mile radius and $10 for those beyond it.
The changes will enable North Platte Public Transit to serve customers from Lincoln County's other towns, as well as Stapleton in nearby Logan County.
Fares inside city limits or within North Platte's two-mile zoning jurisdiction will be $4 per ride for same-day reservations and $2 if they book by 1 p.m. the previous day. Those rates, up from $3 and $1.50 respectively, will take effect Oct. 1.
Council members discussed at length whether the 20-mile radius around North Platte ought to be wider to enable $5-per-ride fares for all four of the county's other towns along U.S. Highway 30 and Interstate 80.
Hershey and Maxwell fit comfortably within that radius, but Sutherland and Brady could be either inside or outside depending on how one measures the circle from North Platte.
Mayor Dwight Livingston recommended that the council approve the 20-mile proposal and have city officials study whether to extend it later. Councilman Ed Rieker voted against the final resolution.
The bus-service area expansion fit into a group of 2020-21 fee schedules approved by the council for water, sewer and electric service and many other city services.
Council members, however, balked at a proposal to roll over the city's three-year liability and workers' compensation insurance package with the League Association of Risk Management.
Their 7-1 rejection, with Councilman Andrew Lee the lone "yes" vote, means LARM's coverage will expire in fall 2022 instead of fall 2023. The group is related to the League of Nebraska Municipalities.
Several council members said they want to take other bids for coverage handled by LARM, noting that the $1.62 million fee North Platte will pay in the new fiscal year is one of the city's larger budget items.
Lee warned that a series of high workers' compensation claims in recent years might hinder the city from getting better bids.
"As I understand it, the reason we're with LARM is they're willing to cover us," he said.
Opponents of rolling over the LARM contract said the city can't pursue fresh bids until it's close to expiration anyway. Rejecting the rollover puts North Platte a year closer to that point, they said.
In other business Tuesday, the council:
» Approved of a proposed 18-lot housing subdivision near West Philip Avenue and South Lakeview Boulevard as part of a three-item "consent agenda."
The tract occupies the same footprint where an 18-lot tract would have been developed within a larger area rejected for tax increment financing eligibility in June. The subdivision approved Tuesday doesn't involve TIF.
» Granted a conditional use permit for a mixed-use development at 3010 Sitting Bull Road, south and east of the I-80/U.S. Highway 83 interchange.
Rev Development LLC, which would buy the site from Tad Haneborg's Higley LLC, plans seven- to 30-day extended-stay suites on the first floor and market-rate apartments on the upper floors.
Get Government & Politics updates in your inbox!
Stay up-to-date on the latest in local and national government and political topics with our newsletter.