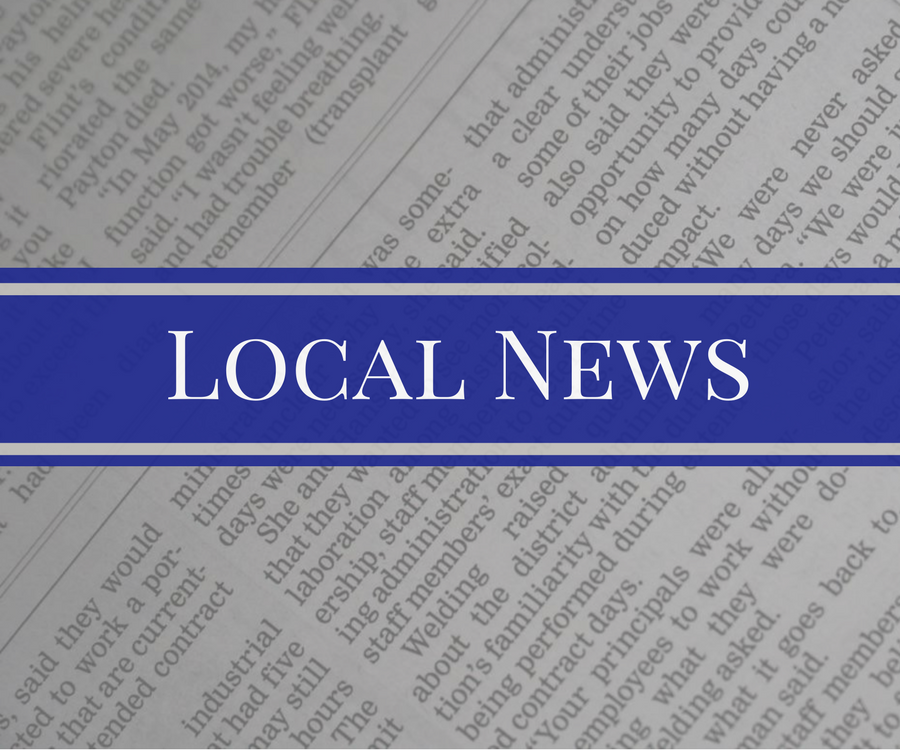 Planning and zoning items will highlight Tuesday's North Platte City Council meeting, including a third and final vote on an ordinance updating housing-maintenance codes.
First-round debate on rezoning land along Newberry Access Road's east side for heavy industrial use also is set for the 5:30 p.m. meeting in the council chambers in City Hall, 211 W. Third St.
The housing-code rewrite, mainly intended to clarify city building inspectors' authority to enforce building health and safety codes, has advanced twice on 7-1 council votes.
The ordinance would replace the words "health inspector" with "building inspector" in 21 places. The city hasn't employed a health inspector, who used to handle building health and safety matters, since 1981.
The measure also draws on parts of the 2018 edition of the "model" International Property Maintenance Code to update the language of city codes on health and safety matters.
During second-round debate Sept. 1, council members adopted two amendments offered by Councilman Ed Rieker and stripped language on regulating firepits that already exists in the city's fire codes.
Rieker's amendments dropped requirements to fix cracked plaster in homes — while still requiring fixing of "loose plaster" — and do any spray-painting of motor vehicles inside an "approved spray booth."
Residents would be able under the latter amendment to spray-paint vehicles "inside a completely enclosed building or structure," such as a garage.
Some council members backed that, at least temporarily, on condition that the Fire Department advise them by Tuesday's meeting whether it would pose hazards or explosive risks.
City officials themselves initiated the proposal to change the zoning of Newberry's east side south of U.S. Highway 30 from I-1 light industrial to I-2 heavy industrial.
The city's Planning Commission endorsed the change Aug. 25 but recommended that the I-2 strip stop near the South Platte River rather than stretch across the river to the Newberry/Interstate 80 interchange.
Planning Administrator Judy Clark said North Platte has little designated ground where heavy industry could locate. Newberry's east side offers easy highway access and sits far from homes, she said.
The proposed I-2 strip includes North Platte's city wastewater plant and lagoon, as well as the Croell Inc. concrete and asphalt plant. Paulsen Inc. has a storage-tank facility already zoned I-2 near the strip's south end.
The council will hold public hearings on an ordinance making that change and a resolution amending the city's 2011 comprehensive plan accordingly.
The resolution needs only one council vote, but the rezoning ordinance — like the one updating housing codes — will need three "yes" votes unless the council votes to waive one or two of those.
Other planning and zoning matters on Tuesday's council agenda include:
» Approval of a proposed 18-lot housing subdivision near West Philip Avenue and South Lakeview Boulevard on part of the same ground rejected for tax increment financing eligibility in June.
Willis and Greta Roethemeyer, who own the land, are not seeking TIF in developing the subdivision, according to council documents.
The Planning Commission Aug. 25 endorsed the subdivision, which appears on Tuesday's three-item "consent agenda." The council will vote those items together unless a member seeks a separate vote on an item.
» A public hearing and vote on a conditional use permit for a mixed-use development at 3010 Sitting Bull Road, south and east of the I-80/U.S. Highway 83 interchange.
Rev Development LLC, which would buy the site from Tad Haneborg's Higley LLC, plans seven- to 30-day extended-stay suites on the first floor and market-rate apartments on the upper floors. The Planning Commission endorsed the permit Aug. 25.
Get Election 2020 & Politics updates in your inbox!
Keep up on the latest in national and local politics as Election 2020 comes into focus.