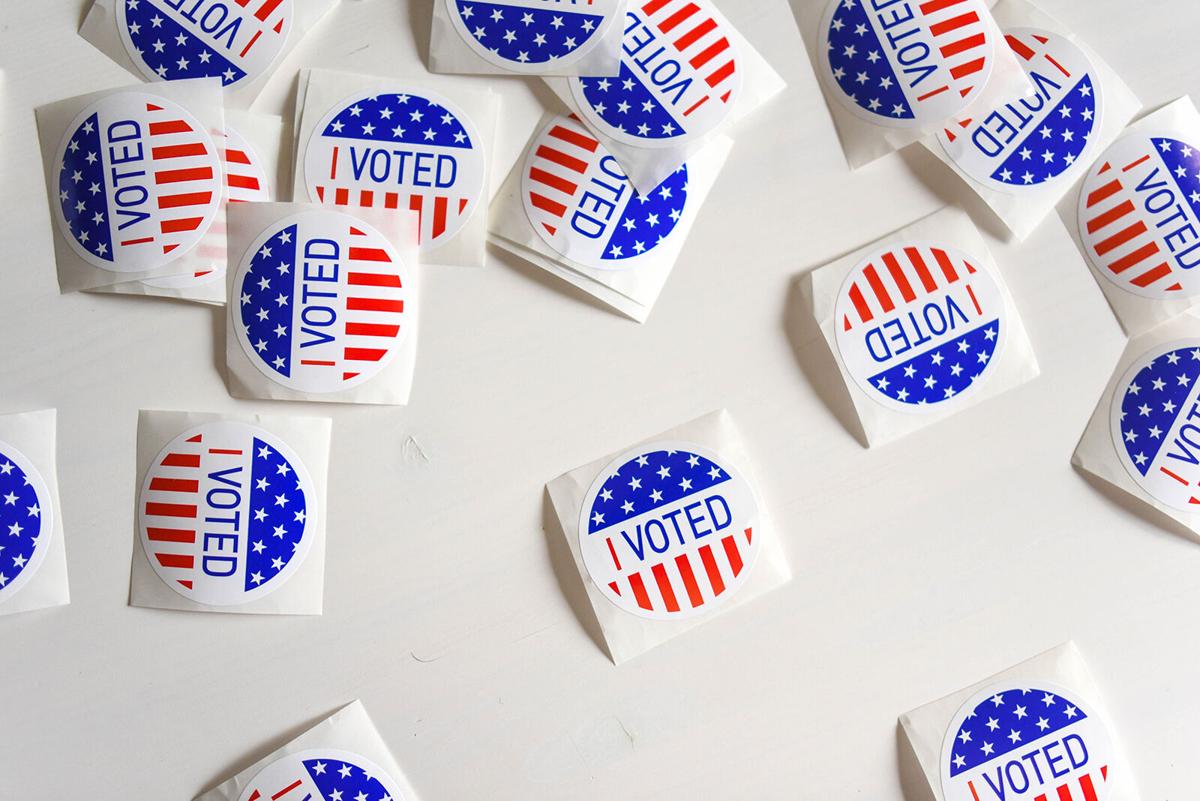 UPDATE, Sept. 21, 2020, 9:40 a.m.: Updated to reflect that Mark Elworth Jr. of Omaha remains an official 3rd District U.S. House candidate.
North Platte's mayoral race, a quartet of City Council races and the contested Ward 2 school board race top the local ballot for the Nov. 3 general election.
City voters also will be asked to decide on a 10-year renewal of the 20-year-old Quality Growth Fund, which reserves a portion of city sales-tax income to address a variety of local economic needs.
A full-page legal notice in Friday's Telegraph from Lincoln County Clerk Becky Rossell contains the full list of national, state and local races affecting all or parts of the county. Rossell also serves as election commissioner.
Here's a quick recap of major races and ballot issues:
Federal ticket
All ballots will be topped by the presidential race, in which Republican incumbent Donald Trump is opposed for re-election by Democrat Joe Biden and Libertarian Jo Jorgensen.
U.S. Sen. Ben Sasse, a Fremont Republican, is seeking a second term. Omahan Chris Janicek won the Democratic nomination in May's primary, but state party leaders are endorsing a write-in campaign by Preston Love Jr. of Omaha. Gene Siadek, also of Omaha, is the Libertarian nominee.
In the 3rd District House race, incumbent GOP Rep. Adrian Smith of Gering is officially opposed by Democrat Mark Elworth Jr. of Omaha and Libertarian Dustin Hobbs of Grand Island. 
State ticket
Voters in the 11th Judicial District will be asked whether to retain three local judges: District Judge Richard Birch of North Platte and County Judges Kent Turnbull of North Platte and Ed Steenburg of Ogallala.
Lincoln County doesn't have a legislative race this year, but state Sen. Tom Brewer of Gordon is opposed by Tanya Storer of rural Whitman for re-election in the Sandhills-dominated District 43.
Sen. Steve Erdman of Bayard is unopposed for a second term in District 47, which includes Keith County and much of the Panhandle.
Amendments and initiatives
Nebraska voters will consider two constitutional amendments put on the ballot by the Legislature and a quartet of voter initiatives that received enough valid petition signatures.
One of the Unicameral-approved amendments would declare "slavery or involuntary servitude" illegal with no exceptions. Voters will be asked to remove 1875 language allowing slavery as punishment for conviction of a crime.
The other amendment would expand the availability of tax increment financing. If more than one-half of the land in a TIF project is deemed "extremely blighted," redevelopers could recover TIF-eligible costs from increases in its taxable value over up to 20 years.
Three of the four petition proposals would enable casino gambling in Nebraska, a proposal voters have rejected in the past.
One measure would amend the state constitution to authorize "all forms of games of chance" at licensed horse-racing tracks.
Two proposed laws alongside that would implement casino gambling and impose a gambling tax that mostly would be used for state property tax credits.
The remaining, unrelated petition question offers a proposed law to impose various limits on so-called "payday" loans, including a general interest cap of 36%.
City ticket
North Platte's mayoral final pits Great Plains Health Chief Information Officer Brandon Kelliher and John Hales, retired vice president of the North Platte Area Chamber & Development Corp. Both advanced from a five-person field in the May 12 primary.
The winner will succeed outgoing Mayor Dwight Livingston, who decided against seeking a third four-year term. He and all four City Council winners will begin their terms in December.
Two council incumbents are seeking to hold onto their seats: Ward 1 Councilman Jim Backenstose, opposed for a full four-year term by Donna Tryon, and Ward 4 Councilman Lawrence Ostendorf, seeking a second term against Mark Woods.
Pete Volz and Jim Agler are vying to succeed retiring Councilman Glenn Petersen in Ward 2, while former Councilman Don Kurre and challenger Brad Garrick square off in Ward 3.
The North Platte Airport Authority race lost one candidate when challenger Michael Arney died Aug. 15. Incumbents Alan Erickson and David Walsh are seeking new six-year terms.
City voters will face two questions related to the Quality Growth Fund. One would renew the formula for how much of each year's sales-tax income could be reserved. The other would renew the economic development plan defining QGF's purposes and maximum annual income.
Neither the formula nor the economic development plan would change from the current one governing QGF. The program will expire March 31 unless voters renew it.
County ticket
Lincoln County's three County Board seats on the ballot have no Democratic opponents to incumbent Commissioners Joe Hewgley (District 1) and Jerry Woodruff (District 5) and GOP primary winner Chris Bruns (District 4).
The only other county race involves the Weed District board. Incumbents Justin Roberts, Booker Boyer and Justin Gosnell are unopposed for new four-year terms.
School ticket
North Platte's school board races will produce one new face when either Angela Blaesi or Brooke Luenenborg succeeds Mike Morrell as a Ward 2 member.
Incumbents Skip Altig (Ward 1) and Matt Pederson (Ward 3) are unopposed.
Get Election 2020 & Politics updates in your inbox!
Keep up on the latest in national and local politics as Election 2020 comes into focus.