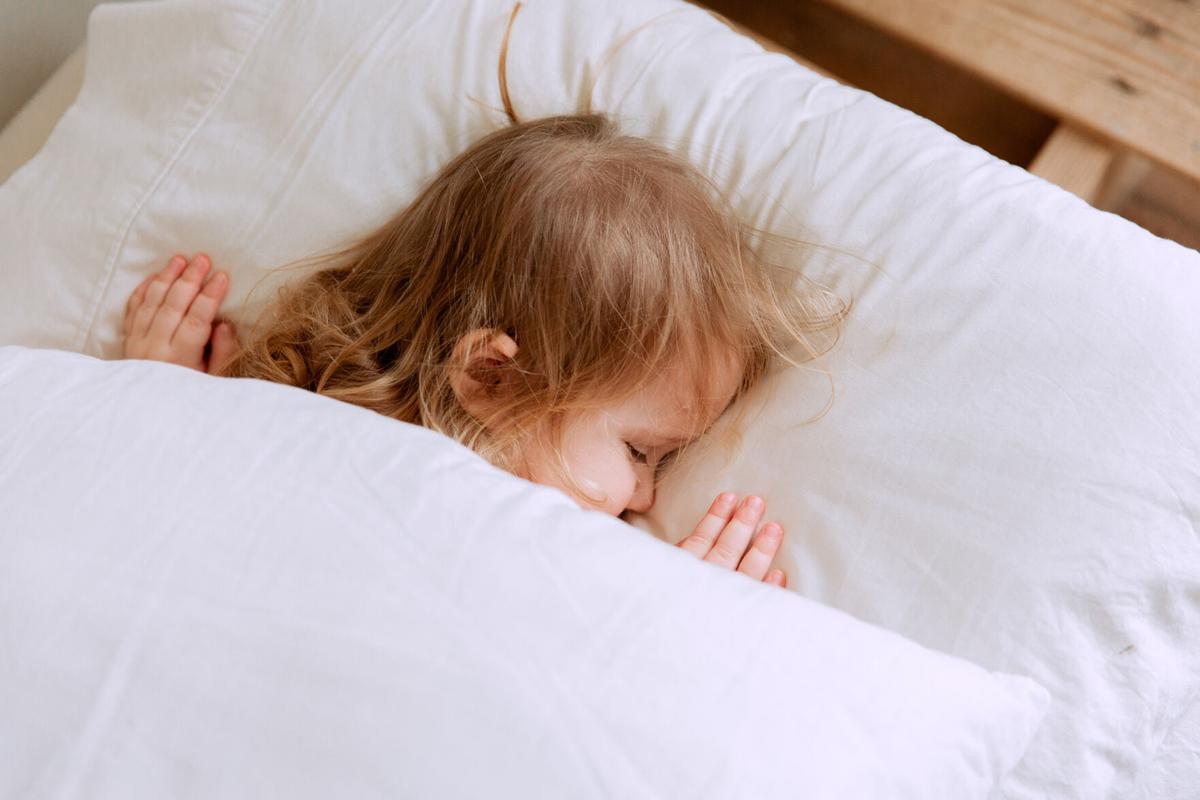 For children experiencing unexplained behavioral problems, consider looking at the quality of sleep they're getting, says Dr. Jefrey Start, who practices sleep medicine at Great Plains Health. Recently, the hospital has begun to offer pediatric sleep studies to help kids, especially since they don't exhibit the same symptoms that an adult with sleep disorders might have.
"Kids react differently to having sleep deprivation — instead of like adults, where they go take a nap and are yawning, kids won't do that," Start said. "They get over-tired. Children's brains, when they're experiencing levels of under-stimulation, it's like they create activity, because it's the natural desire of a child's brain to stay busy."
This sort of behavior can look similar to attention deficit hyperactivity disorder, Start said, and while the stimulants prescribed for ADHD can cover up the symptom, the underlying problem will still exist, such as sleep apnea.
In addition to behavioral issues, breathing problems during sleep can cause children to be less alert, putting them at risk for falling and the lack of oxygen can cause damage to organs in the body.
"Somewhere between 1% and 5% of children ages 3 to 18 years old have significant breathing problems when they're sleeping," Start said.
Poor sleep can impact children into adulthood by shaping social behavior.
"In terms of classroom preparedness, being able to be organized, focused on the topics at hand in the classroom, being able to interact in a socially acceptable way, kids need to have their sleep," Start said. "If they don't (have enough sleep), they're going to be more likely" to do things in class that provide stimulation, even if that impacts peers negatively.
However, sleep apnea isn't the only sleep disorder than can affect children.
"The number one sleep disorder in children and adults is insomnia — three or more nights per week having trouble staying asleep or falling asleep, present for 3 months or longer," Start said.
If a child is having sleep issues, Start recommends that parents consult their primary care physician first, who might be able to offer suggestions to help manage insomnia.
"Bring it up with the family doctor, if they can't solve the problem or think there's an additional element, they'll refer them to me."
---
More by Susan Szuch
5 stories highlighting science and innovation in North Platte
When you think of North Platte, you might just think of the railroad and corn. But there's a fair bit of science and innovation happening out here in West Central Nebraska, too.
Digital editor for The North Platte Telegraph.