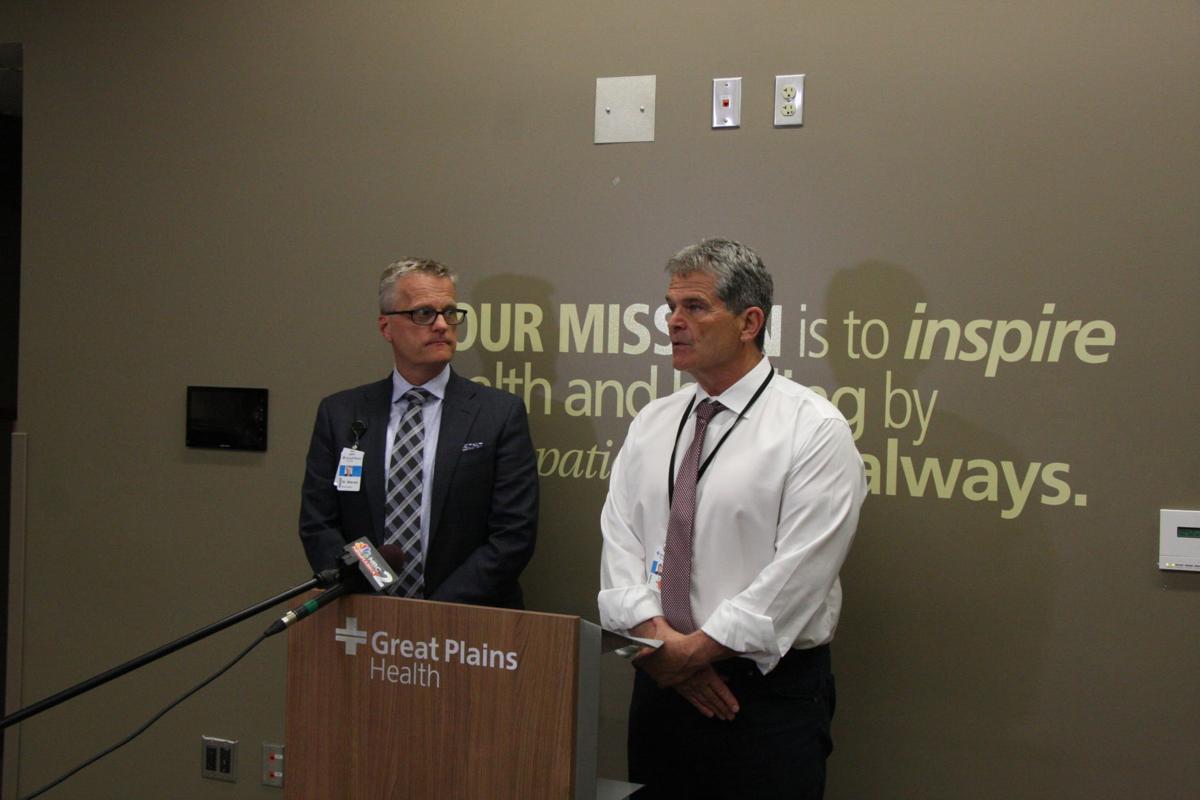 Great Plains Health Neurosurgeon Dr. W. Lee Warren and his surgical team performed the first brain surgeries at Great Plains Health, according to a press release from GPH.
The team performed two different procedures on two different patients who, prior to now, would have had to travel outside of the region to receive this type of care, the press release said. According to GPH, both patient outcomes were positive.
"This is the reason my wife, Lisa, and I moved to North Platte, and the reason our entire team all moved their families here. We saw the vision of bringing brain and modern spine surgery to the people of this area," Warren said. "The hospital could have left the trauma and brain surgeries to the bigger cities, but the leadership connected with us and agreed that this area deserved 21st century neurosurgery services."
The GPHealth surgery team for these procedures included Warren; Star Bartlett-Rone, certified physician assistant; two scrub tech/nurses; a circulating nurse, a nurse anesthetist; and an anesthesiologist.
The equipment used includes the Aesculap 3D robotic surgical microscope, which provides precise robotic-assisted movements and 4K 3D and high-definition imaging.
"It is very exciting to be able to offer neurosurgery at Great Plains Health," said Rayan Moore, director of perioperative services. "Previously this type of surgery meant significant travel time for patients. Dr. Warren and the surgery team have absolutely the best and latest equipment and have focused on every detail in preparing this service for patients in our region," said Moore.
The opening of Great Plains Health Brain & Spine make it possible to treat brain injuries, tumors and neurological disorders in North Platte.
"It has been clear to me since I arrived that the entire team at GPHealth truly wants what is best for the patient and they are willing to do what it takes to ensure that care is the highest quality," Warren said.
Get local news delivered to your inbox!
Subscribe to our Daily Headlines newsletter.