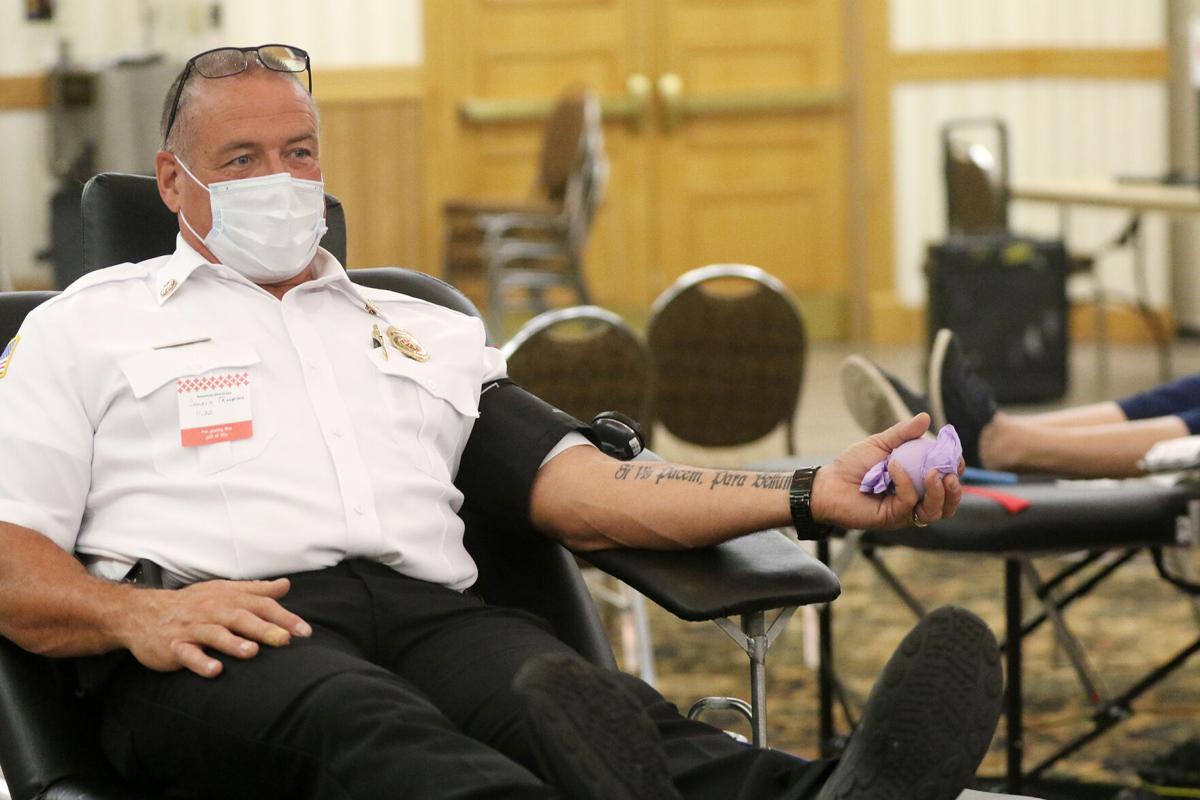 The Battle of the Badges came down to the wire this year.
The deciding vote was cast by a Nebraska State Patrol dispatcher who had one of the final appointments on Friday during the American Red Cross blood drive at the Ramada by Windham/Sandhills Convention Center.
It gave law enforcement — a group made up of the state patrol, North Platte Police Department and the Lincoln County Sheriff's Office — a 36-35 win over the North Platte Fire Department/EMS.
It gave law enforcement a 8-4 series advantage in the dozen years the competition between the first responders in which they try and recruit the most donors.
The fire department won the matchup last year.
Fifty-six units of blood was collected overall in the drive, which was 11 above the goal for this year, according to Amanda Wehnes, an account manager with the American Red Cross.
North Platte Fire Chief Dennis Thompson was among first blood donors of the day.
"This is serious — it's needed probably now more than ever," Thompson said of the drive. "At the same time with the fire (department) and law enforcement agencies, we try to have a good time with this and kid each other back and forth. It's a friendly competition and a good time to come together and do what we can for our community and nation."
The sentiment was echoed by Police Chief Dan Hudson.
"There's a lot of bragging rights that go along with it. The fire department won last year by I think two or three (votes)," Hudson said. "It's a pride and bragging rights thing but the reality is it's for the people out there who desperately need this life-saving blood. As law enforcement officers or firefighters, every day of our job is about saving lives. This just takes that to the next level."