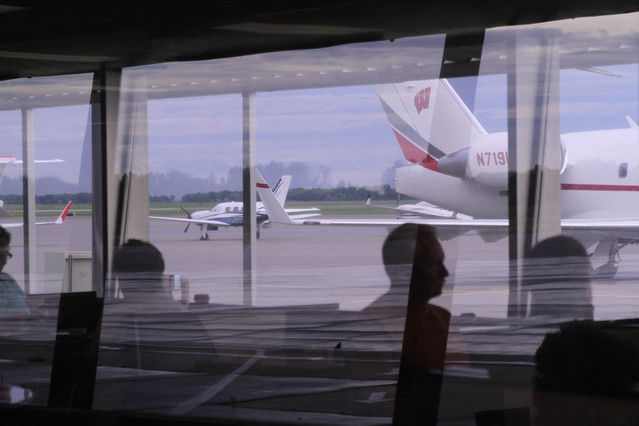 The North Platte Airport Authority board Monday approved a $4.03 million 2020-21 budget that asks for less property tax money to support the North Platte Regional Airport.
Next year's budget is 56.6% lower than the $9.28 million budget for the fiscal year ending Sept. 30, according to the Airport Authority's budget document.
The airport's property tax request will be $1.11 million, 4.1% below its 2019-20 level. Its 2020-21 tax rate will be 6.87 cents per $100 of taxable value, 5% lower than last year.
Both were approved Sept. 3 by the City Council, which is separate from the Airport Authority but must levy the airport's property taxes along with its own.
State law limits the combined city-airport tax rate to 50 cents per $100 but doesn't count taxes to repay bonds against that lid.
Next year's combined rate will be 51.14 cents per $100, counting bond repayments for both governments.
The airport board's annual budgets regularly fluctuate up and down, depending on each year's annual projects receiving at least 90% funding from the federal Airport Improvement Program.
Airport Manager Sam Seafeldt said the airport routinely issues bonds to finance its 10% local shares of AIP projects. Bonds for previous work were refinanced this year to cut interest costs, he said.
Work has been completed on last year's $5 million taxiway repaving project, which mostly accounted for last year's leap in approved spending, Seafeldt said.
Between AIP funds and COVID-19 aid for airports, the federal government will fully fund a snow-removal "broom truck" and a long-range airport master plan during 2020-21, he added.
Get local news delivered to your inbox!
Subscribe to our Daily Headlines newsletter.