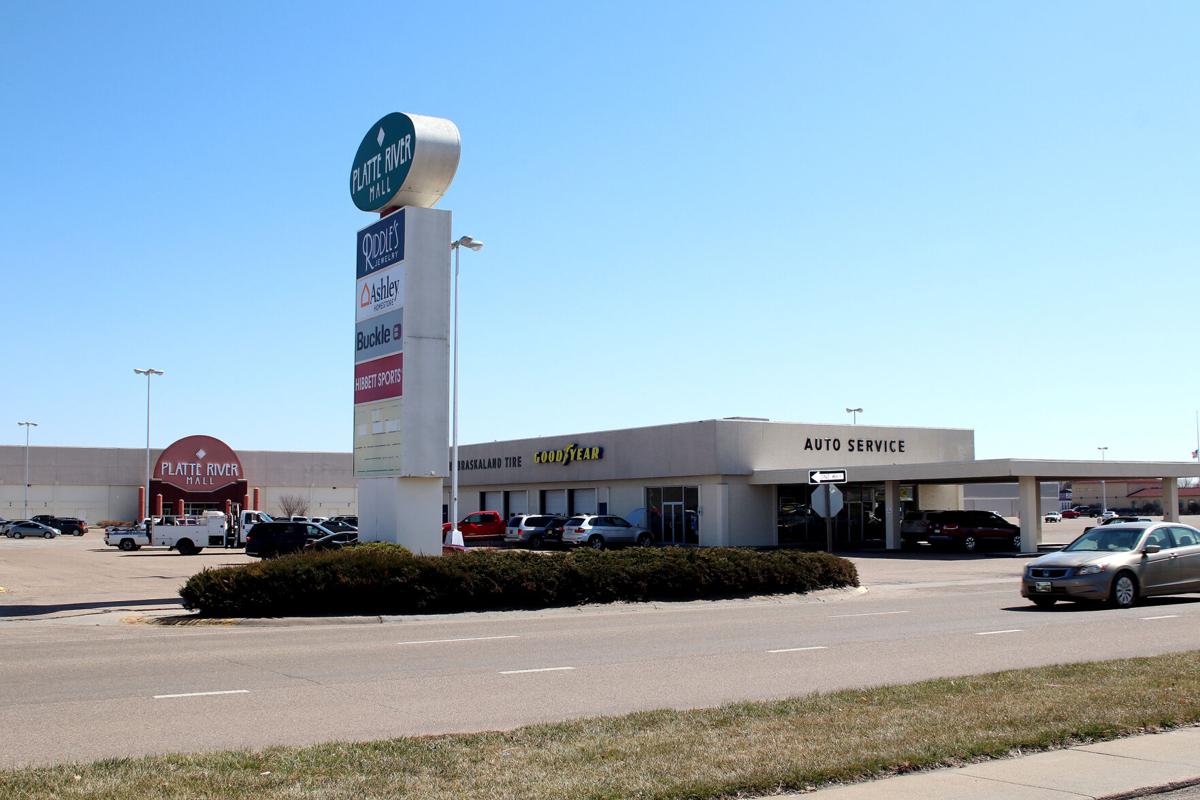 A preliminary step toward a $74.95 million transformation of Platte River Mall won quick initial North Platte City Council approval Tuesday night.
Council members gave 7-0 first-round approval to an ordinance consolidating the 28-acre mall complex's zoning into a single PB-2 "planned business district."
Councilman Ty Lucas, a NebraskaLand National Bank vice president, abstained because his bank is involved in the project by Rev Development LLC of Lincoln.
Council members asked minimal questions Tuesday about the rezoning, which combines areas previously zoned B-1 or B-2.
One or two more "yes" votes from the council will be needed to adopt the rezoning ordinance, depending on whether members choose April 20 to adopt it after two rounds.
Planning Commission members April 27 will hold a public hearing and decide whether to endorse Rev's formal redevelopment plan for the mall.
The firm plans to gradually gut and reconfigure the mall's main 1972 main building, tear down three of its four outbuildings, build 11 new outbuildings and redo parking lots and utilities.
Rev's redevelopment plan asks the city to cover at least 20.9% of project costs through tax increment financing of $8.12 million and a temporary 1.95% "occupation tax" on mall purchases meant to raise $7.51 million.
The firm also expects to seek a yet-undetermined contribution from the Quality Growth Fund. The QGF Citizens Review Committee would review that part of Rev's request before the council would.
In other council actions on planning and zoning matters:
» The Salvation Army's North Platte branch won 7-1 approval for a conditional use permit letting it permanently keep a cargo container to collect donated items near the back exit of its Family Store at 410 E. Leota St.
Councilman Ed Rieker, who cast the lone "no" vote, unsuccessfully moved to table the permit to see whether the container might be moved more directly behind the store.
Council members voted 5-3 against tabling, with Donna Tryon and Mark Woods joining Rieker in backing his motion.
» New Life Church received permission to convert former storage areas into three apartments atop the Francis Square building at 601 E. Francis St.
The council voted 7-1, with Council President Jim Nisley opposed, to amend the permit so that it would expire should the building be sold. A conditional use permit for the apartments then won 8-0 approval.
» Jason and Kayla Jensen received a retroactive conditional use permit for living quarters they built without seeking permits in their Enzo Athletic Performance building at 206 N. Jeffers St.
Council members voted 8-0 to grant the permit, which requires the Jensens to obtain the required building permit and pass city inspections.
» Ordinances to adopt lighting standards for parking lots and to rezone the former First Assembly of God Church and associated properties both won 8-0 first-round approval.
City officials have said the lighting ordinance seeks to require illumination levels that won't disturb residents in nearby homes.
The rezoning ordinance would grant H-1 hospital zoning to the vacant church at 808 W. Philip Ave. and lots at 805 W. Reid Ave. New Life Church, which owns the properties, hopes to sell them for medical-related uses.
Before taking up the planning matters, the council:
» Accepted a "certificate of completion" for last year's downtown street reconstruction and adopted ordinances to issue bonds totaling nearly $7.4 million for various completed infrastructure projects.
» Approved the evening's routine "consent agenda" after Mayor Brandon Kelliher pulled from it his nomination of North Platte businesswoman Sophia Klein to a vacancy on the three-member Civil Service Commission.
Kelliher apologized to Klein, who was in the audience, saying he hadn't noticed a provision in city ordinance saying no more than two members of the commission can belong to the same political party.
Klein belongs to the same party as the panel's sitting members, the mayor said. The Civil Service Commission interviews and tests all applicants for Fire Department and Police Department positions.
---
More by Todd von Kampen
5 enticing looks at North Platte's history
2020 was a year that will make history, but it was also a year for us to reflect on our own local history. Special projects reporter Todd von Kampen shares some of his favorite stories from this year that highlight our past.