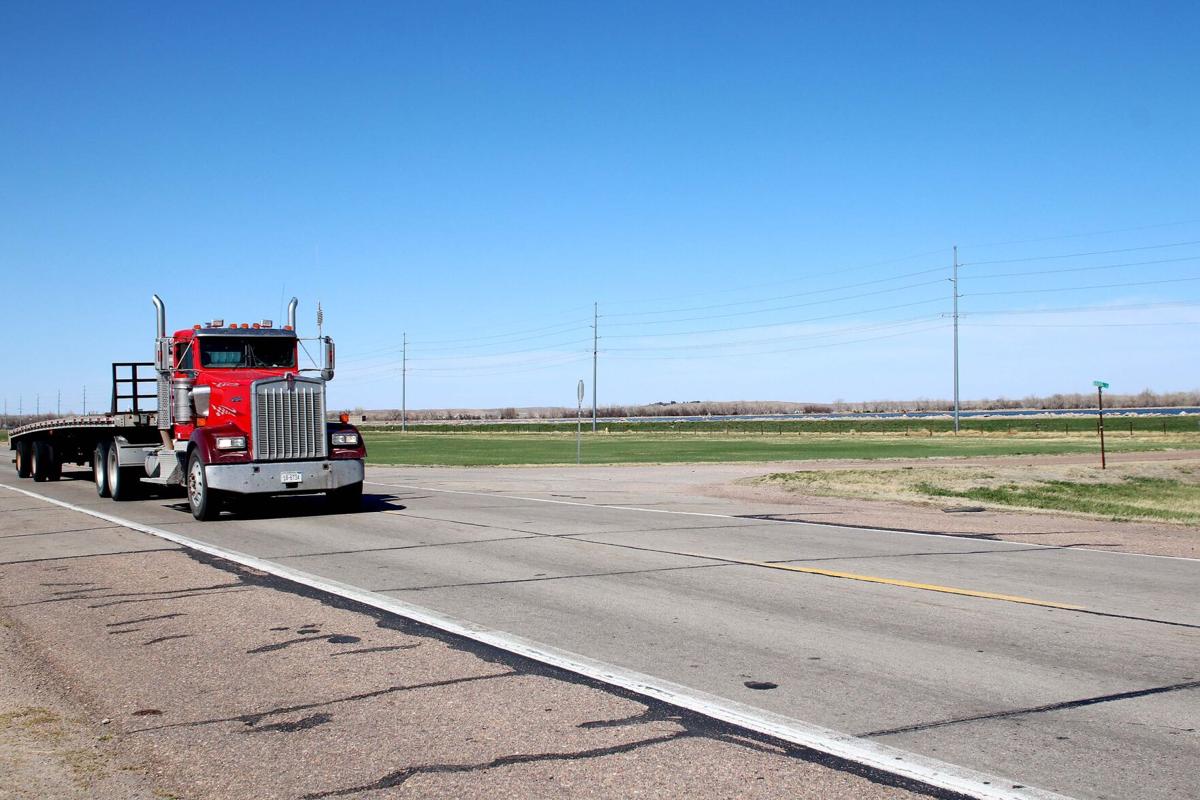 Sustainable Beef LLC's 1½-year-long quest to offer Nebraska cattle growers another meatpacking plant will reach its local climax at Tuesday's North Platte City Council meeting.
After a public hearing, members will decide the fate of a redevelopment plan to sell a retired city sewer lagoon for the plant and provide $21.5 million in tax increment financing to help prepare it.
The 80-acre site sits about a mile west of the Platte River forks, at the south edge of North Platte's wastewater treatment plant east of Newberry Access and south of Golden Road.
Sustainable Beef hopes to open a $325 million, 875-employee plant there in two years, processing 1,500 head a day supplied by at least 23 contracted cattle growers within a 200-mile radius.
Its sale-and-TIF request will be the last major agenda item during the 5:30 p.m. meeting in the City Hall council chamber, 211 W. Third St.
Residents can either attend or watch remotely on the city's YouTube channel or Spectrum cable channel 180.
Creighton economist Ernie Goss has estimated the project by 2024 would yield a $1.16 billion annual economic impact and nearly 2,000 jobs, counting those from supporting businesses that would follow Sustainable Beef to North Platte.
Tuesday's action will be the most decisive in a 16-month series of public hearings and votes by city panels on reuse of the former sewer lagoon, retired in 2019.
Except for the earliest ones, all took place after Sustainable Beef organizers publicly revealed their proposal March 18.
» The entire city wastewater plant was included in a long strip of land on Newberry's east side that the City Council rezoned on Sept. 15, 2020, from light industrial to heavy industrial use.
Both the council and the Planning Commission, which backed the rezoning on Aug. 25, 2020, held public hearings before those initial votes.
No one discussed possible developers at either of those meetings. Sustainable Beef CEO David Briggs, also CEO of Alliance-based Westco Cooperative, said July 19, 2021, that project organizers had initially contacted the city in August 2020.
» A "substandard and blighted" study for the rezoned strip, plus the northeast side of Interstate 80's Newberry exit, was submitted to the Planning Commission before Sustainable Beef's announcement.
That panel voted March 23 to endorse the study. Its vote followed a public hearing, as did the council's April 6 adoption of the study that made the land TIF-eligible.
In between, the council held a nonvoting "work session" April 1 for an initial review of possible beef plant impacts.
» Council members Aug. 3 approved a pair of $500,000 forgivable loans for project planning costs from the city's Quality Growth Fund and the NorthWestern Energy Economic Development Fund.
Both loans can only be forgiven once Sustainable Beef proves it has successfully established a payroll of at least $20 million. The city's five-member QGF Citizens Review Committee recommended the loans July 19. It took public comments before its vote, as did the council before its decision.
» Consideration of Sustainable Beef's actual sale-and-TIF redevelopment plan began with an initial Community Redevelopment Authority meeting Nov. 2. The plan became public Oct. 26.
The five-member CRA took public comments before voting 5-0 to forward it to the Planning Commission. The latter panel held a public hearing Nov. 23 before voting 9-0 to recommend council approval.
Another 5-0 CRA vote Monday formally sent the request to the council with that panel's positive recommendation.
If the council agrees Tuesday, the CRA will finalize a formal TIF contract with Sustainable Beef in early January, Chairman Mike Jacobson said Monday.
The redevelopment plan would sell the former lagoon to Sustainable Beef for $142,500 once organizers can prove they've completed financing and present a signed construction contract.
The price is based on an August appraisal by Jim Bain Appraisal Associates Inc. of North Platte. Because the site is now city property, its current taxable value is zero.
Organizers would have up to 15 years to recoup the sales price and about half of their TIF-eligible costs through property taxes generated by the project.
All but $3.5 million of the $21.5 million in TIF aid would help offset costs of site preparation — primarily the need to raise the 8- to 10-foot-deep lagoon's base so the beef plant's floor would be 5 feet higher than the centerline of Newberry Access.
The rest would help Sustainable Beef recover costs of installing city utilities — especially water and sewer services — and widening and paving Golden Road to handle employee and truck traffic.
Even if the council votes "yes" Tuesday, the Nebraska Department of Environment and Energy would have to license the eventual beef plant before its opening.
NDEE's process also includes public comment and hearings. City officials have said the state agency would be responsible for referring Sustainable Beef's project to federal agencies with environmental jurisdiction.
Rounding up all the developments on North Platte's proposed beef packing plant
Here's where to go to review The Telegraph's coverage of North Platte's proposed Sustainable Beef LLC beef processing plant since the project's public unveiling on March 18, 2021. Also included here are August and September 2020 stories on the city's rezoning of land east of Newberry Access, including what would become the beef plant's proposed site.