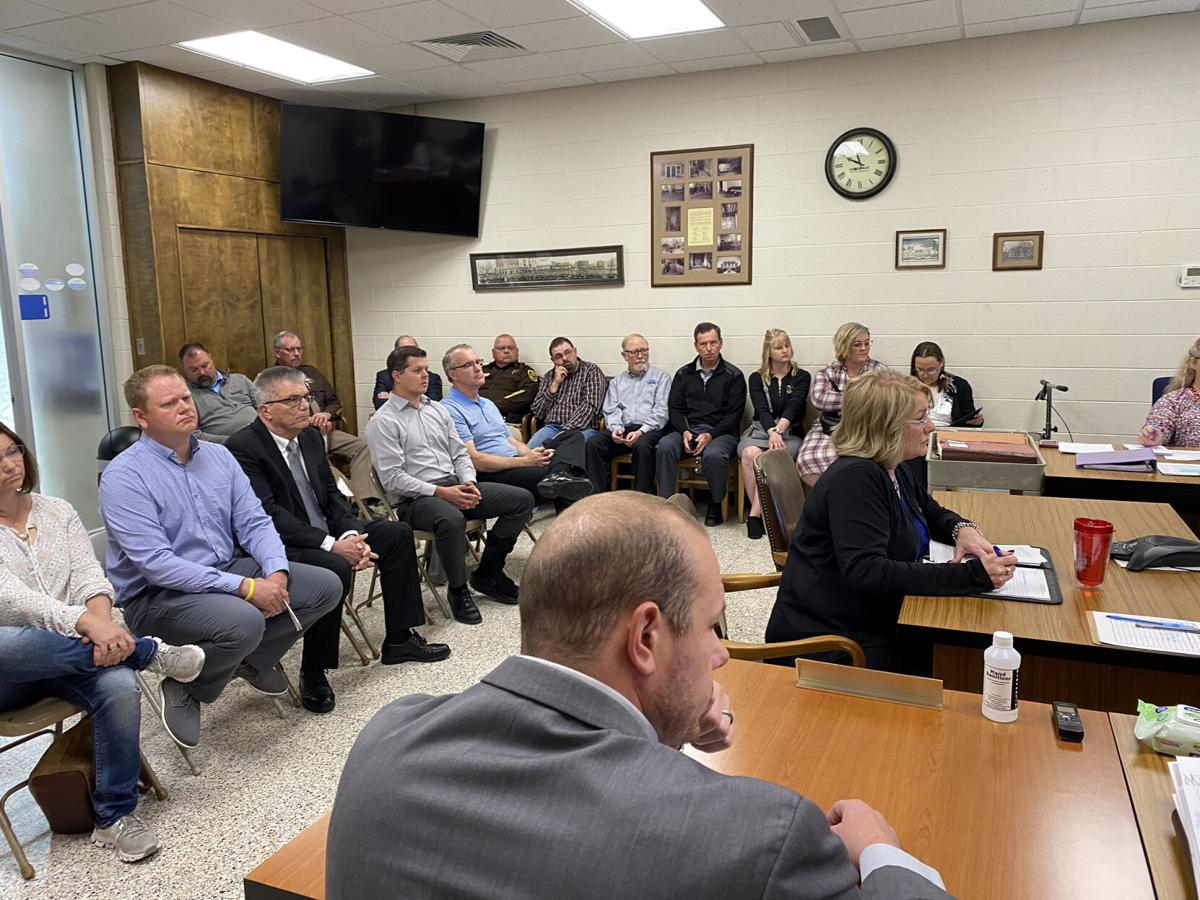 The legality of a proposal to restructure the North Platte/Lincoln County Visitors Bureau as a nonprofit drew the greatest concern from the Lincoln County commissioners Monday.
Lisa Burke, executive director of the visitors bureau, and several members of its advisory board presented the idea of creating a 501(c)(6) to allow the bureau to conduct its business more efficiently. The process of county oversight, Burke said, delays many opportunities for the bureau to move forward in a competitive environment.
"If we can act independently, we can get things done a lot faster," she said.
Burke said Madison County commissioners set the precedent when they voted to allow the Norfolk visitors bureau to act independently 10 years ago.
"We have been able to follow how they've done that process," Burke said. "There is a multitude of different structures within visitors bureaus within Nebraska."
She said some are affiliated with their local chamber of commerce, and other bureaus are working on doing the same thing she is asking from Lincoln County.
"We operate solely, 100%, off of a bed tax that is collected at all Lincoln County lodging properties," Burke said.
Commissioner Jerry Woodruff, who is the liaison between the county and visitors bureau, said he was in favor of the proposal to make the visitors bureau a nonprofit.
"As was mentioned, there are other communities that have this structure away from county government," Woodruff said. "Our group here in North Platte vies with those areas for tourism dollars."
Woodruff said in his opinion, the current structure has constrained the visitors bureau in what it could accomplish.
"The fact that Norfolk and Madison County went through this change from a county subsidiary to a nonprofit 501(c)(6) and there have been no issues," Woodruff said, "I think that puts this move on very solid legal ground."
Chairman Kent Weems said his reservations were whether the action is legal and whether it would encumber the board at all.
Weems asked Deputy County Attorney Tyler Volkmer to speak to the matter. Volkmer said it's not often he openly disagrees with a commissioner.
"I'm going to have to disagree with Jerry to the extent that I don't know if it's a real solid footing with what Madison County did," Volkmer said. "The fact that they didn't get sued for 10 years doesn't mean it was legal."
Volkmer said the Madison County attorney advised against the move at the time.
"I think that's specifically because there is no mechanism for what they did, there's no mechanism for what we're looking at doing," Volkmer said. "The fact of the matter is Madison County has been operating for over a decade now having divorced their visitors bureau from their county, so, yes, it can be done."
But if the proposal came up for a vote, he would advise the commissioners to vote against it.
"It's not written anywhere in the law we can do this," Volkmer said.
Commissioner Joe Hewgley said his concern was that the bureau uses tax money and that a tax cannot be implemented unless a government entity can be responsible on behalf of the people.
"We are voted in by the public," Hewgley said.
After a lengthy discussion, Woodruff made a motion to approve the proposal. The vote was 4-1 against.
"We knew it was going to be a long process," Burke said after the meeting. "We just wanted to start that ball rolling because we want to grow quickly."
Burke said the next step is to speak to the Nebraska attorney general to figure out a legal mechanism to accomplish their goal.
"(The purpose) is just to free up the government hierarchy we have to go through to make decisions quickly," Burke said. "We are basically a sales force and we need to act quickly on a lot of things, and (the current system) slows that down."
In other action, the board:
» Approved the purchase of mobile radios for Lincoln County Sheriff's Office patrol vehicles.
» Took no action on setting a date to accept bids for in-car cameras for the Sheriff's Office.
» Set 10 a.m. May 17 to accept bids on the Ingham Bridge replacement project.
» Received bids for the O'Fallon Bridge replacement project materials, which were given to Highway Superintendent Carla O'Dell to research for clarification and will be placed on the agenda at 9:40 a.m. May 3.
» Tabled discussion of a resolution authorizing sale of obsolete culverts by the Lincoln County Department of Roads.
» Approved a special designated liquor application by the Lincoln County Ag Society for the County Fair July 22-24 for musical events.
» Approved a special designated liquor application by the Lincoln County Ag Society for the County Fair on July 24 for the arena.
» Approved a special designated liquor application by Big Red Liquor for a bull riding event at North Platte Livestock Auction May 28-29.
» Denied applications by Wesley and Kelly Kudera for amendments to the Lincoln County Comprehensive Development Plan 2013 Future Land Use Map after the Kuderas withdrew their requests.
» Heard Region 51 Emergency Management Director Brandon Myers' quarterly report.