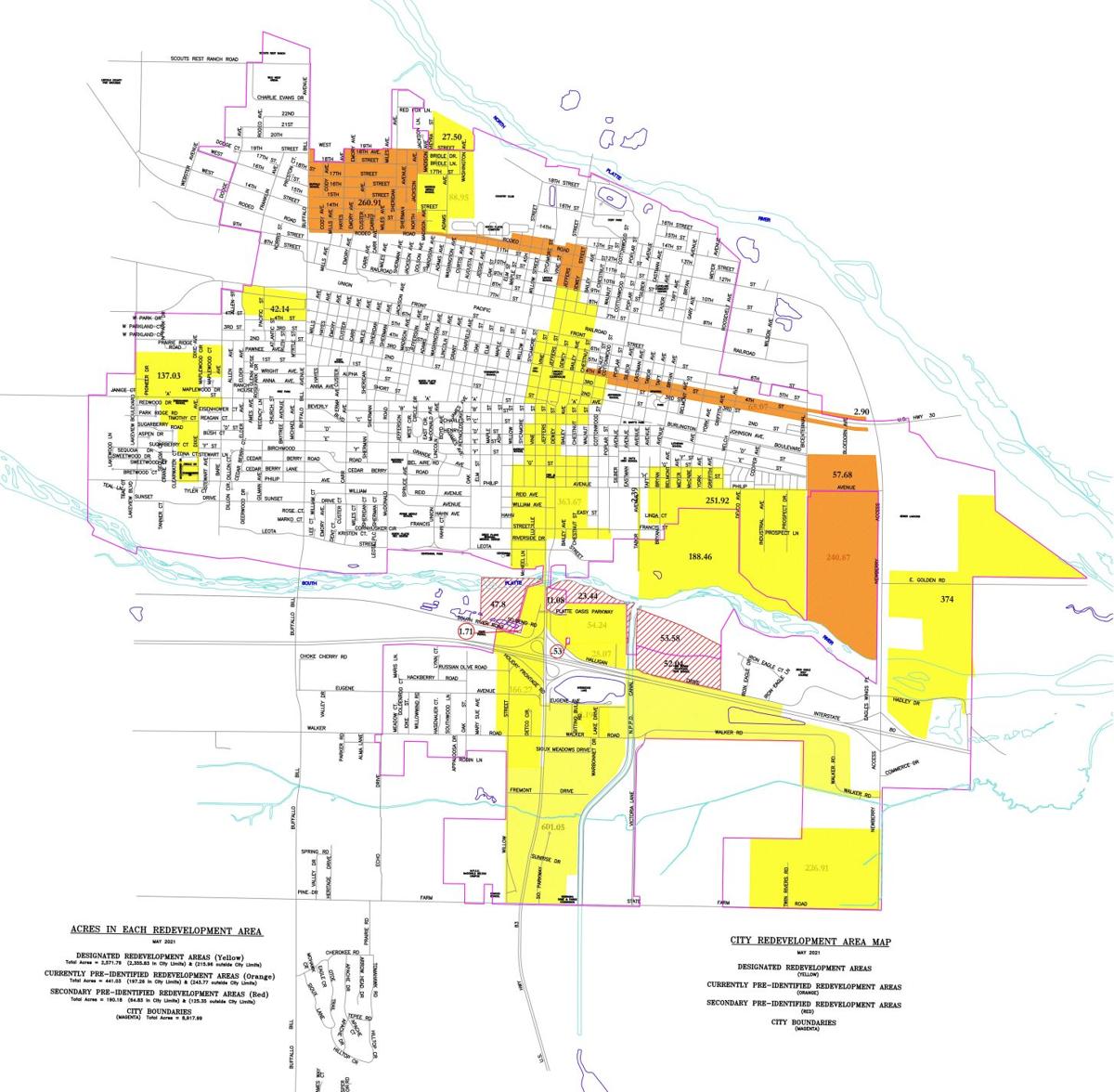 If your older North Platte home needs work and "microTIF" intrigues you, your time has arrived.
City officials can now take applications for the new state program's partial property tax refunds following Tuesday's 7-0 City Council vote authorizing them, said City Administrator Matthew Kibbon.
"The state has established the (application) form, and it's a matter of filing it and taking it to the county assessor" once it clears City Hall, he said Wednesday.
Tuesday's vote opened microTIF's door immediately for owners of 338 North Platte homes at least 60 years old that stand in areas already designated "substandard and blighted" for purposes of "regular" tax increment financing.
Kibbon said city officials are still examining how best to spread eligibility to other parts of North Platte, where nearly six of every 10 single-family homes citywide were built in or before 1961.
The council's vote came 19 months after North Platte state Sen. Mike Groene introduced his brainstorm to encourage rehabilitation of aging homes and business buildings.
His Unicameral colleagues went along, giving a somewhat modified version of Legislative Bill 1021 unanimous 49-0 final approval in August 2020. It took effect in mid-November.
MicroTIF borrows principles from "regular" TIF, especially its refund of property taxes generated by increases in taxable values from repairing or replacing an eligible older home or commercial building.
Under the law, Kibbon said, City Council approval will be basically a formality for those who apply and pay the law's prescribed fee of no more than $50.
He added it's likely future council "consent agendas" would include lists of microTIF applications to be approved. Council members adopt consent-agenda items with a single vote.
A microTIF applicant must finish a project within two years and have the County Assessor's Office certify its completion within that time. Refunds then would be paid annually for up to 10 years.
The law says would-be microTIF users must first gain a city building permit, Kibbon said. But building-permit applications ask for much of the same information, including their estimated post-project taxable value.
"So we are encouraging people to reach out to the county assessor with their plans," he said.
There's no minimum value for a microTIF building project, Kibbon said, though it's possible an interested property owner might decide the potential annual tax refund isn't worth it if his or her home doesn't need much work.
But homeowners of modest means might welcome the chance to recoup some of the cost of replacing an HVAC system, remodeling a room or making more extensive changes, he said.
Rehabilitation of aging housing stock was among the multiple recommendations in the latest North Platte-Lincoln County housing study, released in December 2018.
The microTIF law caps an older home's post-project taxable value at $250,000. But 99.5% of North Platte's 4,723 homes built in or before 1961 had 2019 valuations below that limit.
City officials haven't quite settled on the best way to expand microTIF's availability beyond the city's current TIF-eligible areas, Kibbon said.
Another limitation lies in the state law for regular TIF, which says no more than 35% of a city North Platte's size can be TIF-eligible. About 28.8% of land within city limits has the designation.
As with regular TIF, property owners in a given neighborhood who are interested in microTIF could ask to have their area declared "substandard and blighted."
Kibbon said city officials also are looking at internally studying a given area for TIF eligibility but applying its findings only to the property of an individual microTIF project.
It's unclear if that can be legally done, he said, but it would help keep the city's percentage of TIF-eligible land under the 35% limit.
So would "de-blighting" commercial or industrial areas that have been "built out" and no longer need a "substandard and blighted" designation.
North Platte has some such areas, Kibbon said.
Because the City Council made them TIF-eligible, the council would have to vote to reverse the process.
"We're having ongoing discussions related to that," he said.