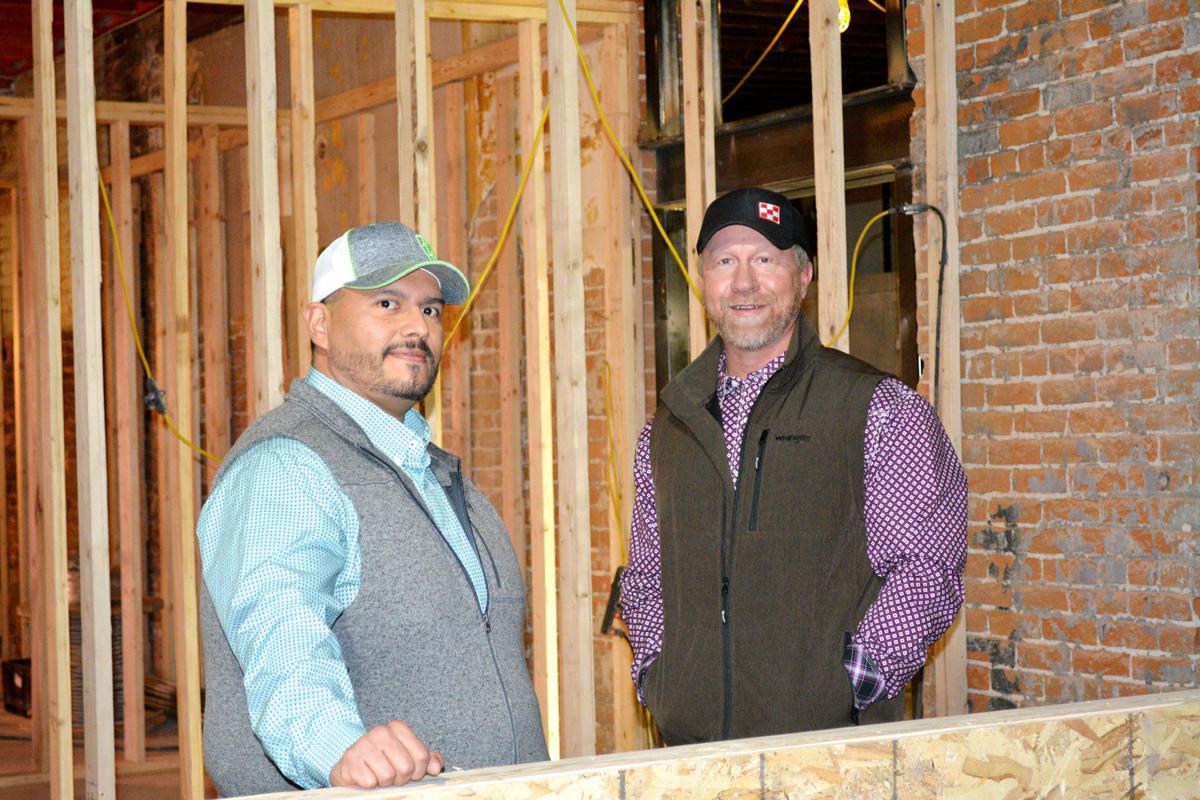 When the pandemic started, Lisa Burke knew immediately that area restaurants needed help.
"We saw that need instantly that (restaurants) were getting hurt the worst," said Burke, the executive director of the North Platte/Lincoln County Visitors Bureau.
So the Visitors Bureau began a restaurant support Facebook page where area restaurants could share menus and delivery information, an easy place for residents to find ways to support their local businesses.
That outreach extended to a new restaurant, the Cedar Room, in downtown North Platte.
Owner Hector Ortiz said they closed on the building at 505 N. Dewey St. on Jan. 30, 2020.
And then came news of a virus in Wuhan, China.
"It was in the periphery," Ortiz said, until the novel coronavirus hit the coasts of the United States.
At the time, Ortiz and his business partner, BJ Stenger, were renovating the building.
"The blood just rushed out of our faces," Ortiz said. "Oh my God, what do we do?"
Stenger and Ortiz decided to keep going with the construction, and the restaurant opened July 15, 2020.
Perfect timing, it turned out, as directed health measures then allowed restaurants to operate at 100% capacity.
Even as street renovations made it hard for people to access the downtown area by car, the pair still saw people coming in steadily.
"With all that going on, people still found their way to get to us, to find some sense of normalcy," Ortiz said. "We've been tremendously blessed in that we're thriving in this environment."
Though they faced hurdles, COVID-19 "hasn't impacted us in a negative way," Ortiz said. Rather, a combination of factors came together at the right time: COVID-19 restrictions lifting, people wanting to be out of their homes and the area's lack of upscale dining after the October 2019 closure of Whiskey Creek.
"I hate to say this, but we couldn't have timed our timing any better," Ortiz said. "All of that just magnified the spotlight on us. It was like, 'Where are we going to go eat? Here, here, here.'"
Their success is setting an example for others, Ortiz said.
"There's more coming, and I think there's more coming because they see, 'Hey, there is life here in North Platte,'" Ortiz said. "Businesses are coming into downtown because they see the success that we're having."
Ortiz and Stenger make it a point to spread the wealth by supporting local businesses: Biscuits for brunch are made by Judy's Grab-a-Bite, floral arrangements that decorate the entrance are from The Flower Market, menus are printed by ProPrinting, and staff uniforms are from Hirschfeld's, to name a few examples.