Rob Cappa says the initial plans for the Platte River Cruise Night grew out of drawings he did with crayons alongside his then-5-year-old son.
Four years later, it has become an event that attracts hot rod and custom and classic car enthusiasts from across the state and country.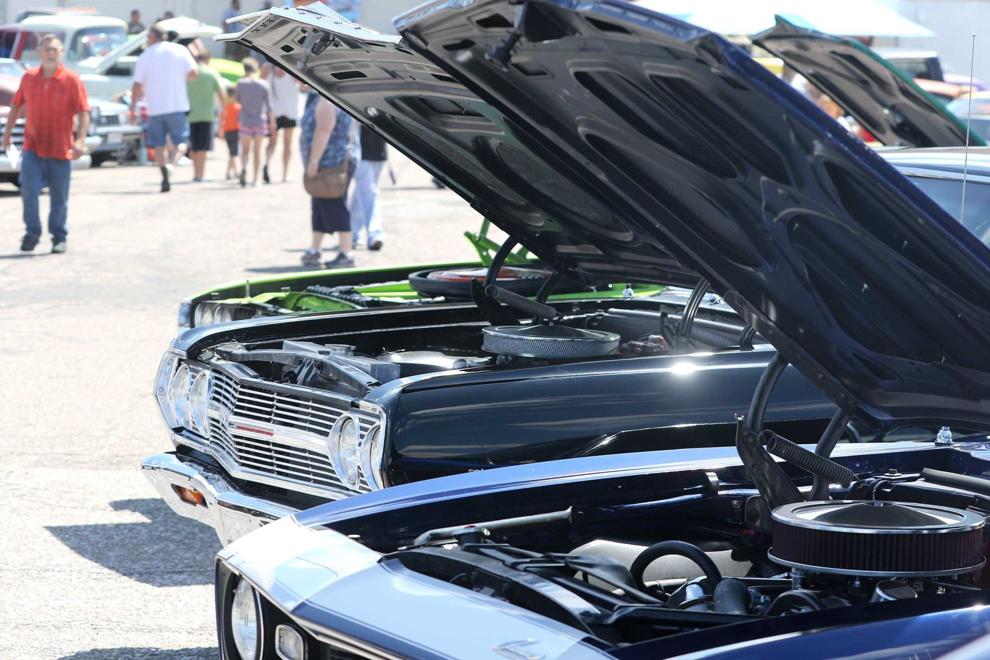 It also brought Gene Winfield, known as the "King of Kustoms," to North Platte last year among a handful of notable car and vehicle fabricators, which also included North Platte native Mat Fhuere, who owns Mat's Rods and Restorations in Salt Lake City, Utah.
Dave Kindig will join that group this summer. The owner of the Salt Lake City-based Kindig It Design, who has his own reality show on Motor Trend network, is scheduled to be part of the Cruise Night weekend set for July 9-11.
"It's what I wanted and what I was shooting for, but it's not what I expected," Cappa, the founder and president of the Cruise Night, said of the growth of the weekend. "I was shooting high and expecting low, and, well, we're getting the high out of it.
"It started out with me and my son with a great idea and a box of crayons," Cappa said during a telephone interview Tuesday night. "It's kind of funny to think about now."
Around 250 vehicles were part of the weekend last year. Based on the interest shown so far, it could far exceed that total this summer.
"Last year we had a good turnout, and talking to Mat (Fhuere), he thinks it could more than double. He is anticipating 500 cars in the show," Cappa said. "I don't personally like to throw numbers out because you can't guarantee anything until (people) actually show up.
"But we have been getting texts after texts or messages from people wanting to know what date it is so they can drive down from wherever they are at. (The show) has really taken off — just expanded."
Cappa said individuals from across the state have expressed interest in coming as well as people from New Orleans, Louisiana, North Carolina, Utah, Wyoming, Colorado and Arizona. One individual from Eagle Lake, Florida, posted a message on the Platte River Cruise Night Facebook page that he planned to attend as well.
The weekend will include a kickoff gathering at Good Life on the Bricks and possibly screenings of "American Graffiti" and its sequel at the Fox Theatre in the Neville Center for the Performing Arts.
"It's a way to get people roused for cruising," Cappa said of the movies.
The Saturday lineup includes the car show in the Platte River Mall parking lot. The day will also include a rockabilly pin-up contest and a burnout competition, along with showdowns for the loudest exhaust and stereo. It will be capped by capped by a cruise that follows the one-ways in North Platte on a loop.
There will be music on both of the first two nights of the weekend, including an AC/DC cover band on Saturday.
Cappa said the weekend was extended into Sunday this year for visitors to explore the city and surrounding area and attractions.
He said planning for the show began a few months after last year's ended.
"We like to take at least a month off, but we are thinking about it right as the show is ending," Cappa said. "We think about what went well that year, what didn't and what we can do to improve.
"We love to take people's advice," Cappa said. "We aren't always able to do everything that they want because we still have to pay the bills for it. Still, we do our very best we can to give people what they want."
---
More by Tim Johnson
5 crime stories that stood out in 2020
From our reporter who covers the crime beat, here are some memorable articles he worked on this year.