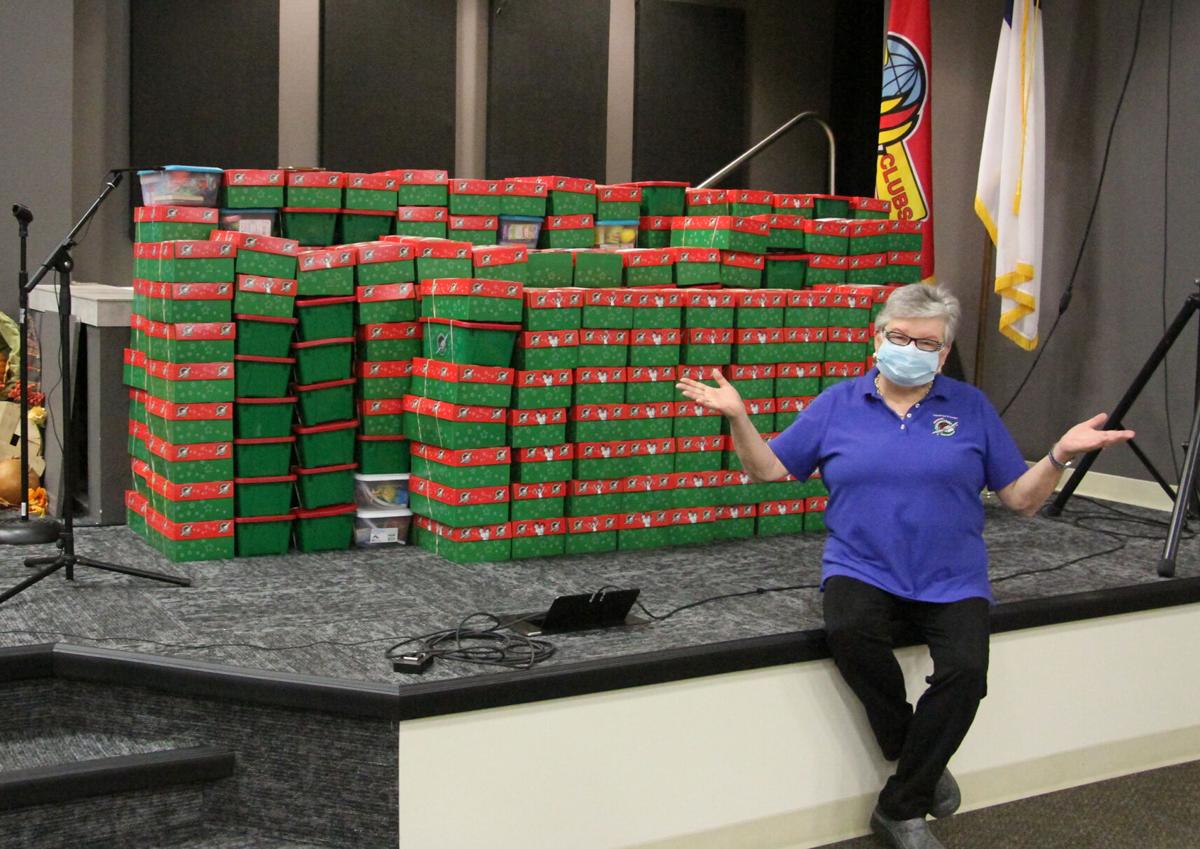 Children across the world will receive the blessing of shoeboxes filled with toys and practical items. Operation Christmas Child collects the gifts each year before Thanksgiving and the Samaritan's Purse ministry ships them out.
Val Hiser started the local collection site almost 20 years ago at Bethel Evangelical Free Church, 2700 W. Philip Ave.
"There will be 112 different countries that receive the boxes this year," Hiser said. "They're hoping to get 11 million (boxes), in spite of the COVID, and we're really excited to be a part of that."
Boxes will be collected curbside at the church from 9 a.m. to 4 p.m. Friday and from 9 a.m. to noon on Saturday, Sunday and Monday. The deadline to drop off boxes is Monday at noon.
"We will load the boxes on a semi and send them to Denver, where they will be shipped across the world," Hiser said. "You can get online to Operation Christmas Child and find out where your box is going in the world. That's kind of exciting."
Bethel is also a regional drop-off site where people from nine area communities bring the boxes they have collected.
"I figured out what had gone out from here in the last five years and it is 19,000-plus," Hiser said. "Last year was the biggest group that went out of here and that was 5,228 boxes."
Hiser said boxes can be picked up at Bethel or folks can bring in the gift items and volunteers will pack the boxes for them.
Some shoebox gift ideas include a "wow" item — such as a soccer ball with pump, a doll, a stuffed animal or shoes — and other items like toy cars, jump ropes, yo-yos, toys that light up and make noise, non-liquid hygiene items and school supplies.
"We've had three speakers here, they're called 'full-circle speakers,'" Hiser said. "They received a box as a child and then they came and told how that affected their lives."
One young boy in Africa received a shoebox with a yo-yo that lit up.
"Of course, he didn't even know how to use it," Hiser said. "It took him awhile to learn how to use it."
She said in his village, the boy became "head man" because the kids were all interested in how that thing worked.
"He was so grateful that someone who didn't even know him would send him something," Hiser said.
The young boy then had an opportunity to come to the United States and go to college here. He tells his story of not only the shoebox gifts, but also another gift, Hiser said.
"The older children are offered the opportunity to go to a study," Hiser said. "At the end of that program, they are given a Bible and the young man read it and came to know the Lord through that."
Get local news delivered to your inbox!
Subscribe to our Daily Headlines newsletter.