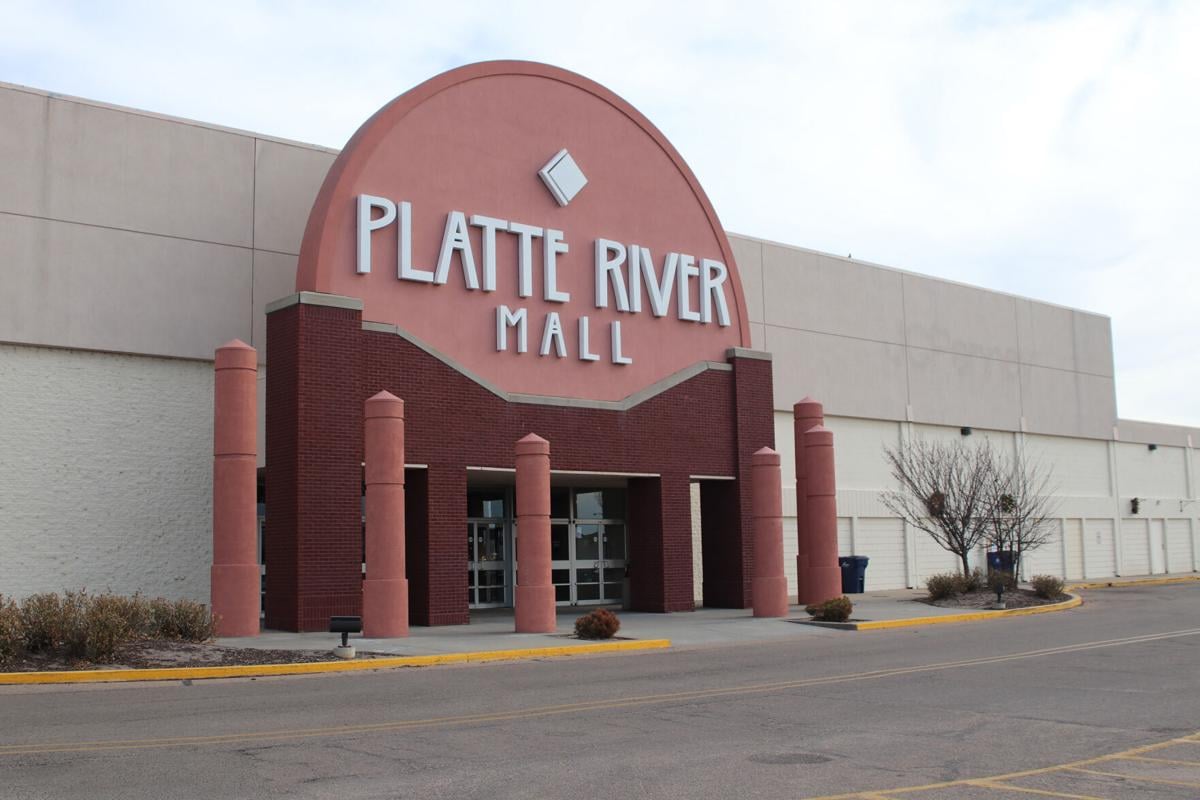 The 48-year-old Platte River Mall in North Platte, buffeted in recent years by nationwide "big box" retail contractions, is getting a new owner with regional ties.
Mike Works, a Lincoln-based lawyer, real estate agent and hotel developer, told The Telegraph Wednesday he has bought the mall site long owned by out-of-state interests.
Works, who owns interests in motels and retail spaces across Nebraska, said he envisions revitalizing the mall's existing structure while adding new businesses inside and new free-standing ones outside.
"We're just excited, because my partners have roots out there and my in-laws are in western Nebraska," he said.
"We're excited we can do something that can be exceptionally good for North Platte and be proud of forever, too."
The former Aaron's building south of Arby's, once home to Mann Theatres, is separately owned.
Dial Properties LLC of Omaha has managed North Platte's mall in recent years for its longtime New York City owners.
Works' purchase "is the best thing possible that could have happened for the mall," said Gary Person, president and CEO of the North Platte Area Chamber & Development Corp.
"It needs a fresh shot of energy and creative new ideas for today's world. It's very much needed."
North Platte voters' decisive Nov. 3 renewal of the city's 20-year-old Quality Growth Fund reinforced that they want the city to grow, Person added.
"The interstate is continuing to develop nicely. We've got the downtown revitalization," he said. Revitalizing the mall "is the next box to check off to give North Platte a fresh new look."
The city's outgoing and incoming mayors also hailed the news.
"A lack of retail in North Platte was probably the second-most-discussed topic I had throughout my campaign" after the future of Iron Eagle Golf Course, said Mayor-elect Brandon Kelliher.
"I am extremely excited that someone is willing to invest in our community and bring more retail to North Platte."
Mayor Dwight Livingston, who steps down Dec. 1 when Kelliher is sworn in, said the mall's purchase shows "great things are happening in our city."
"We are very fortunate there are companies wanting to invest in our community and in our people," he said. "I encourage all of our citizens to support these developers in the future to help our town grow so we can continue to enjoy our wonderful way of life that is North Platte."
Works said his recent experiences with retail redevelopment, as well as North Platte's recent explosion of economic development activity, helped convince him to make North Platte his first mall project.
His father-in-law, Gil Grady of Gothenburg, is the brother of the late North Platte real estate agent Wes Grady, he said.
Works' western Nebraska interests include the Holiday Inn Express and nearby strip mall at Ogallala's I-80 interchange, as well as hotels in Chadron and Alliance.
Most recently, Works said, his firm redeveloped a former Walmart site in Columbus into a complex involving retailers, restaurants, hotel rooms, apartments and office space.
"Outside of being right on the interstate," he said, North Platte's mall is in "as good a place for retail development as anywhere else."
Thanks to his family ties in the area, Works added, he knows "North Platte is the hub" for the area's retail trade.
"And it isn't just North Platte people who eat and shop there. It's people from all over the region."
Works said he expects to present his redevelopment concepts to North Platte leaders soon after New Year's Day. Renovation and new construction could start in the spring.
All the mall's current retailers have said they want to stay, Works added. Besides "substantial investment in the mall itself," residents should see "some new retailers and new restaurants.
"And we hope to reopen the movie theaters," he said, referring to the AMC Classic six-plex on the mall's south end that closed when COVID-19 arrived in March. Its troubled national chain says it won't reopen it.
Works said it's all but certain he'll seek tax incentives from the city to help cover project costs, possibly including tax increment financing and help from the Quality Growth Fund.
"There's going to be a lot of infrastructure (work) no one will ever see," he said. "There won't be substantial investment without substantial help from the city."
When it opened on April 12, 1972, the shopping center — officially known for years as simply "The Mall" — instantly became a retail drawing card luring much of west central Nebraska.
It opened with brand-new fast-food options like Orange Julius, regional retailers like Skaggs Drug Center (later Osco Drug) and the J.M. McDonald & Co. and J.C. Penney Co. department stores, which relocated from a historic downtown area (now the Canteen District) instantly challenged by the shiny new arrival.
Today's mall includes such prominent names as the Kearney-based Buckle clothing store and the Ashley HomeStore Furniture chain, the latest occupant of the south anchor space that once housed Hinky Dinky, Safeway and Staples.
But increasing competition from online retailers cost the mall its J.C. Penney store — then the main mall's last remaining original tenant — in the east anchor space in 2017.
Herberger's, successor to the McDonald store in the north anchor slot, likewise shut down in 2018 as its parent went bankrupt.
Nebraskaland Tire, in the main parking lot, continues a tradition of automotive services there. The Arby's housed a Burger Chef when The Mall opened.
---
A look back at North Platte's shopping past