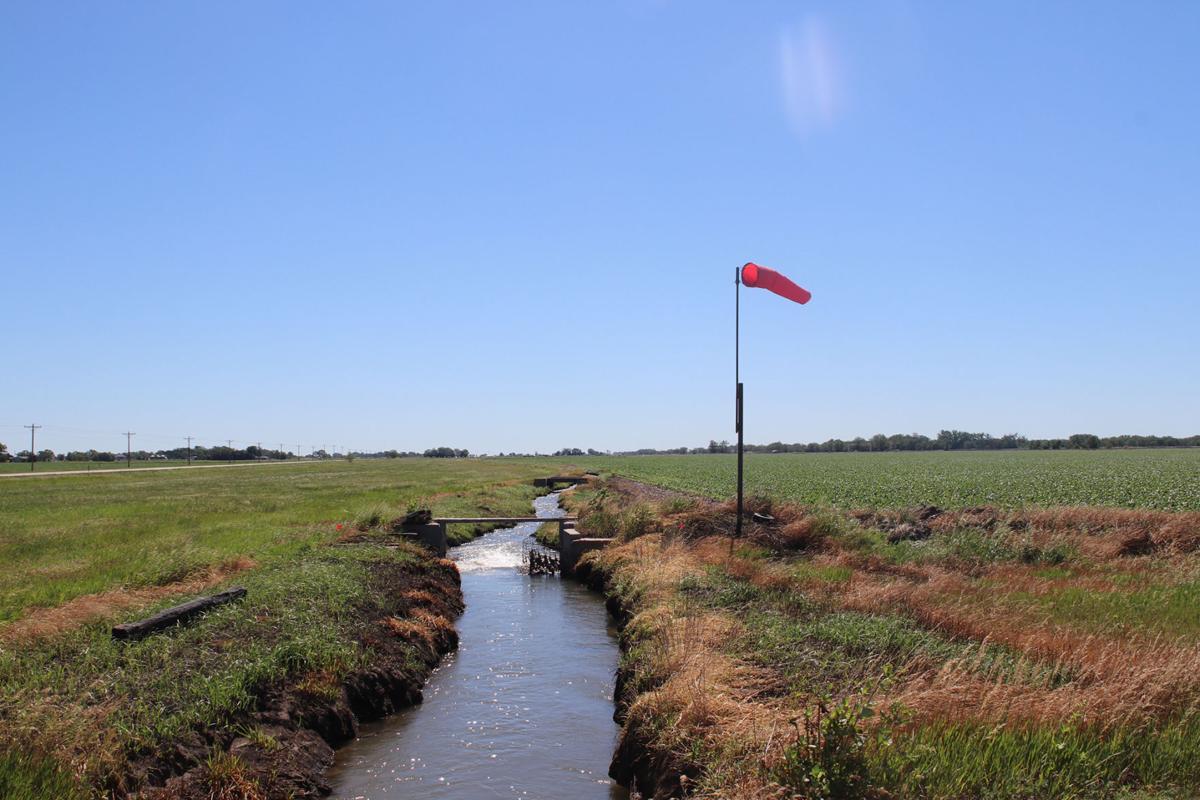 Compared with Sustainable Beef LLC's proposed meatpacking plant, additional Quality Growth Fund backing for an industrial "rail park" won quick and easy support Monday.
Members of North Platte's QGF Citizens Review Committee unanimously agreed to recommend a $200,000 annual commitment over 10 years to help gain state matching funds to develop the proposed park just outside Hershey.
The City Council will take up that request Aug. 3, when Sustainable Beef's proposed loans from QGF and the NorthWestern Energy Economic Development Fund also will be on the agenda, said City Administrator Matthew Kibbon.
Council members' blessing would seal their second use of QGF funds to develop the rail park since the North Platte Area Chamber & Development Corp. announced its plan last year.
Council members then approved $75,000 for rail-park planning costs, a move that landed an additional $25,000 planning grant from the Nebraska Public Power District.
Chamber President and CEO Gary Person said the long-term $2 million commitment would aid local efforts to maximize state rail-park funding under the newly passed Legislative Bill 40.
North Platte state Sen. Mike Groene and the chamber developed the bill, which senators expanded from a North Platte measure to one with statewide scope before granting unanimous 49-0 final approval in May.
The bill matches the first $2.5 million in locally secured rail-park dollars at $2.50 for every $1. The state would provide $5 for every $1 secured locally beyond $2.5 million.
Investments by tenants also can count toward the local match, Person said. Eight possible tenants have shown interest so far, with "very serious interest" from firms that process sunflowers and corn, he said.
Though the Legislature capped initial statewide funds for rail parks at $50 million, Person added, LB 40 says an individual project can receive up to $30 million in state funds overall.
When the state opens applications in late August, "we're trying to be as prepared as possible" to apply quickly, he told the QGF committee.
He suggested, and committee members agreed, to require an annual review should the council approve the 10-year rail-park commitment.
That's important, said committee member Pat Keenan, because "this is the first time we've ever been asked to provide money we don't have in the bank" in QGF's 20-year history.
Person said the reserved sales-tax fund has enough money — with still more coming — to get started, even with decisions made earlier Monday and during the spring.
Even with May's two-stage, forgivable $1 million loan for Platte River Mall's redevelopment, he said, QGF has $1.5 million available in uncommitted funds.
That includes $350,000 that the oversight committee released Monday after Nebraskaland Days said it wouldn't need the COVID-19 emergency line of credit it had received last year.
It also includes the first $325,000 of this year's maximum $650,000 QGF can earn in new annual funds under the formula voters renewed along with the fund itself last November.
That formula sets aside local sales-tax funds after annual collections reach a preset "trigger point." Because QGF's next 10-year cycle started April 1, it has two six-month trigger points for 2020-21 rather than one full-year target. The fund easily reached its first six-month target.
North Platte's net sales tax collections continued their year-long hot streak in May, reaching $826,906 for their second-highest monthly total.
The city needs only $916,599 in combined net June and July receipts for QGF to earn the other half of its maximum $650,000 in new annual funds, according to The Telegraph's tracking of monthly sales-tax totals.