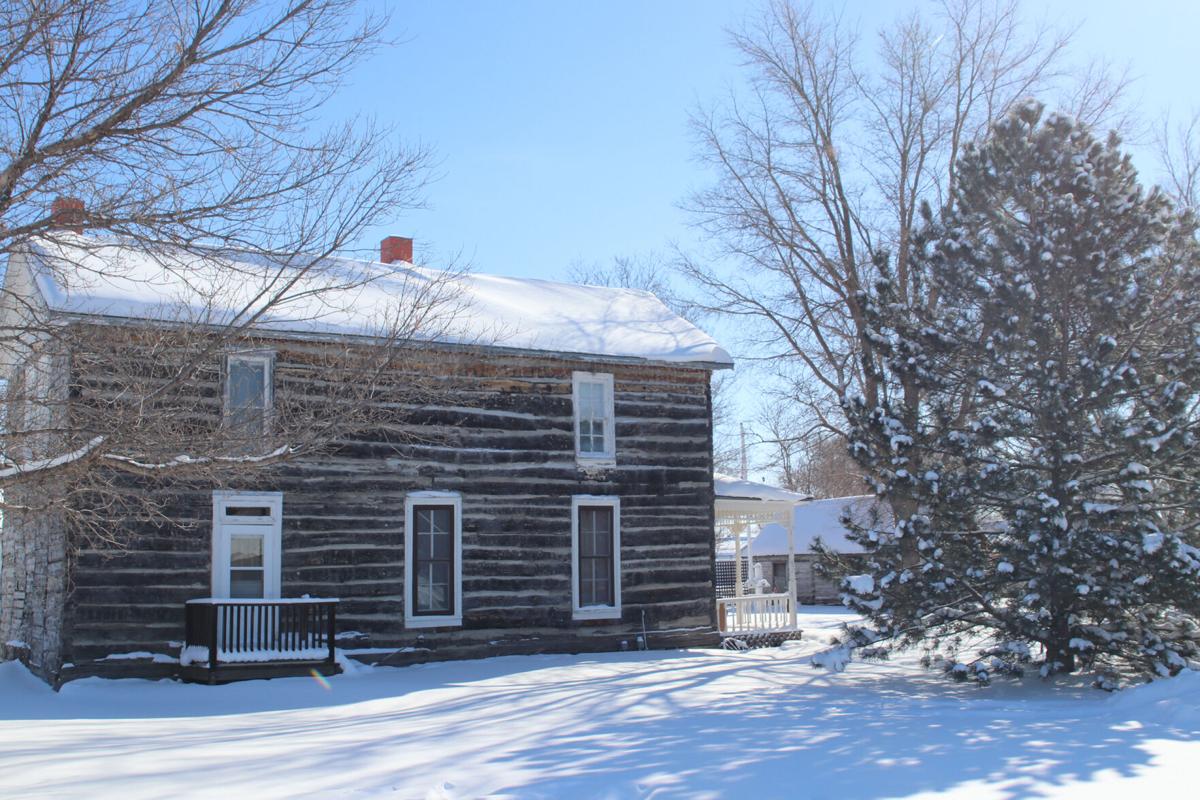 When it comes to energy bills in the wake of a polar vortex, Nebraska is no Texas.
If your February electric bill goes up due to this month's "polar vortex," it'll be based on actual electric usage rather than rates, say Nebraska Public Power District and North Platte city officials.
NPPD hasn't raised its electric rates in eight years, while North Platte's city-owned Municipal Light & Water hasn't changed its rates since Oct. 1, 2017, according to spokesmen for the power district and city.
"It's all going to be based on their usage if their bills change, just like any time," said Public Service Director Layne Groseth, who oversees ML&W as part of his duties.
Natural-gas bills, on the other hand, are more likely to spike from soaring open-market prices related to last week's arctic-triggered energy crisis in Texas and on the southern Plains.
Both electric and gas bills leapt upward in Texas during and after last week's extended power outages in most of that state, where their prices are far less regulated and for-profit power generation dominates.
The impact of higher gas prices should be blunted for many NorthWestern Energy customers in North Platte, said Thomas Glanzer, community relations manager for the Huron, South Dakota-based utility.
He said NorthWestern, which buys most of its normal gas supply well in advance, is working with the Nebraska Public Service Commission to spread out the costs incurred last week when it had to supplement its supply from the open market.
NorthWestern wants PSC permission to recapture its costs "over a longer than normal time period to ensure that customers are not burdened with those costs in one single bill," Glanzer said.

Gas customers already on "budget billing" plans also should see less immediate impact on their NorthWestern bills, he added.
North Platte has owned and operated its own electric distribution system since 1940, buying its power from Consumers Public Power District and then NPPD after a 1970 merger of three power districts.
Nebraska has long been the only U.S. state in which 100% of its electricity is provided by public power without involving for-profit utilities in its energy mix.
NPPD spokesman Mark Becker said his district's board voted to keep this year's rates steady. That decision took effect Feb. 1, four days before North Platte began a 16-day stretch when temperatures stayed below freezing.
"Electric demand on NPPD's system was up during the five days of record cold temperatures, but there is no overall rate increase for NPPD's 2021 electric rates," Becker said in a press release.
He referred to the period during and after the Feb. 15-16 "rolling blackouts" imposed by NPPD and other Nebraska power districts to stabilize supply and demand throughout the 17-state Southwest Power Pool.
Preliminary NPPD reviews indicate their typical customer used about 30% more power than average during the worst of the subfreezing streak, Becker said.
"If a customer used more electricity than they normally do, their bill will likely go up for the month," said Pat Hanrahan, NPPD's retail general manager.
But "customers who took conservation measures, like lowering their thermostats, may not see much of an increase."
Nebraska utilities produced more power during the cold snap than the state's customers needed, NPPD said. By contrast, some southern Plains power plants shut down as arctic air plunged to the Gulf of Mexico.
NPPD has said an imbalance between power supply and demand for the entirety of the Southwest Power Pool made last week's pool-wide rolling blackouts necessary to avoid a larger, uncontrolled shutdown.
North Platte buildings were blacked out from 30 to 90 minutes the morning of Feb. 16.
But power was out for up to four days in Texas, most of which falls within the self-contained Electric Reliability Council of Texas (ERCOT) grid. Only small parts of Texas are part of the Southwest pool.
A variety of for-profit firms supply natural gas in Nebraska, with NorthWestern Energy the provider for North Platte. The utility also supplied North Platte's electric service from 1923 until the 1940 ML&W buyout.
Glanzer said NorthWestern aims to buy 70% of its expected annual natural gas supply in advance to help prevent daunting price spikes like those being seen in Texas.
But that wasn't enough to handle its customers' demands last week in Nebraska, South Dakota and Montana. That forced NorthWestern onto the open market to buy more gas at prices up to 500 times their normal levels, he said.
"We totally understand what the customer's going through right now," which is why NorthWestern wants PSC permission to recoup those costs over a longer period, Glanzer said.
Its budget-billing customers already are set up to have their costs spread out, he added. Their monthly bills are periodically adjusted using 12-month rolling averages.
Last week's price spike should be less noticeable for them, Glanzer said, because NorthWestern's three states were having a relatively mild winter before this month's arctic invasion.
"We really didn't have to talk about heating until last week," he said.
Some of North Platte's ML&W customers rely on electricity rather than gas to heat their homes. Their February power bills could go up for that reason, Groseth said.
Any price impacts on gas bills from NorthWestern's forced foray into the open market likely won't show up until April, Glanzer said.