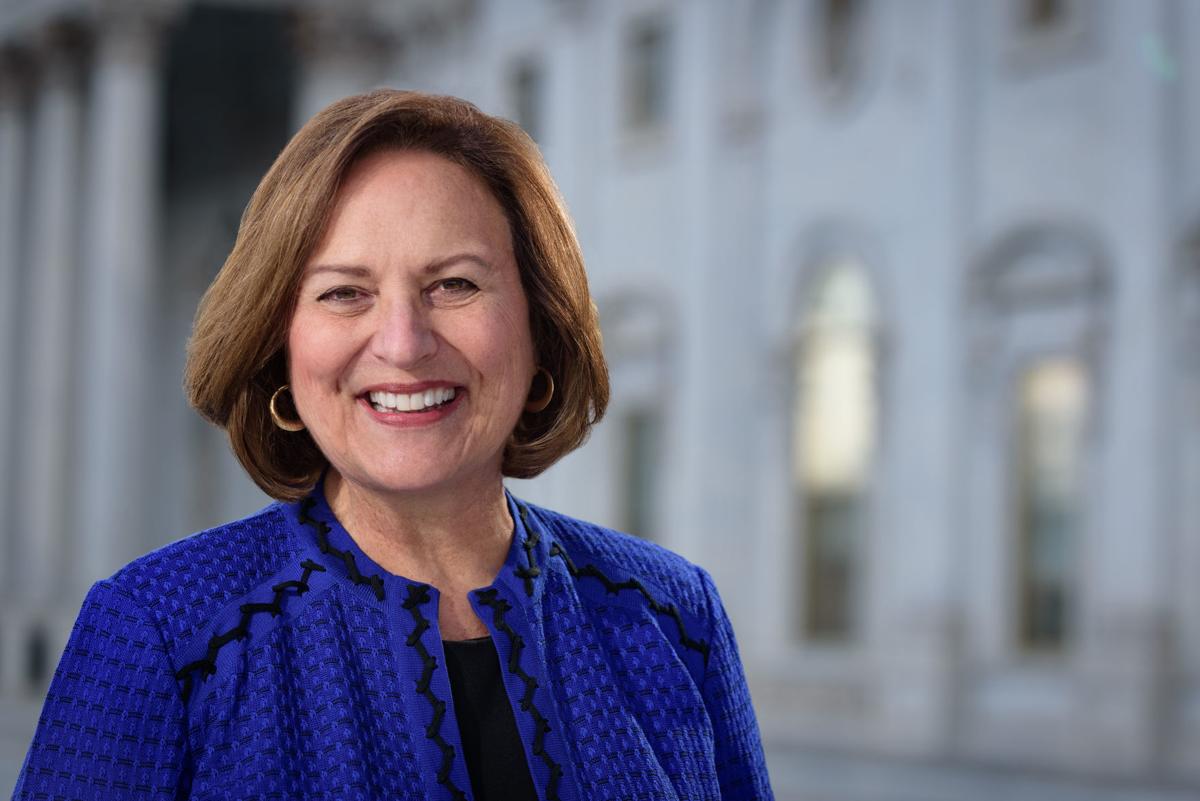 It was past time to hit the road again in Nebraska after a year of avoiding it due to COVID-19, U.S. Sen. Deb Fischer said Wednesday morning in North Platte.
The second-term Republican lawmaker from Valentine visited The Telegraph's offices on her first extended border-to-border trip since the pandemic settled over Nebraska and the nation in March 2020.
"It really impacted how we work with people in the state of Nebraska," Fischer said. "Everything's by Zoom. Everything's by phone calls or emails."
When Congress shut down last spring with the rest of the country, Fischer flew to Lincoln on a plane with only 10 people on it to continue her work as best she could.
"I quarantined in Lincoln (and) didn't go out for six weeks," though she stayed in touch with staff and fellow lawmakers online and by phone, she said.
Even after Congress returned to Washington, Fischer said, House and Senate office buildings have remained generally closed to visitors under COVID-19 safety protocols.
She misses tightly scheduled Capitol visits with Nebraska groups — Zoom meetings have had to take their place — and the weekly "Nebraska Breakfasts" that the state's five members of Congress would hold with Nebraskans visiting the Capitol.
"You need to be able to meet with constituents when they come," she said. "The Zoom meetings help with that schedule as well, but I miss running back and forth all the time."
On the other hand, Fischer said, Zoom technology has allowed her to take part from her office in simultaneous meetings of her Senate committees and subcommittees.
While attending in person is always best, "in D.C., you can have three committee meetings and two subcommittees meeting at the same time," she said.
On policy matters, Fischer said Nebraskans shouldn't expect much additional funding for roads and traditional infrastructure projects from the Biden administration's $2 trillion infrastructure plan.
A White House summary of the plan calls for increasing transportation spending by $115 billion "to modernize the bridges, highways, roads and main streets that are in most critical need of repair."
That's less than 6% of the total plan, Fischer said, adding that Nebraska typically breaks even at best in getting federal money to equal what Nebraskans pay in federal taxes.
"That's going to make it extremely difficult for Nebraskans to get anything," she said. "In fact, electric cars are getting more money from this bill than roads, bridges, airports and ports."
North Platte city leaders have said some in-town road and street projects might get done faster if Congress supplies more money for them in its ongoing efforts to reverse COVID-19's economic damage.
They're also looking into ways to accelerate the state's long-term plan to expand Newberry Access to four lanes.
The Nebraska Department of Transportation added that project to its books in 2016, long before Sustainable Beef LLC proposed a beef processing plant along Newberry in March.
Fischer, who helped steer more sales taxes toward major highway projects while a Nebraska state senator, said the Nebraska Department of Transportation sometimes has won federal grants to speed up particular projects.
If built, "this (packing plant) facility is going to have a major effect on safety here," she said. In setting road-project priorities, Nebraska DOT leaders "have to take that into consideration."
Money from the state's sales tax diversion currently is helping to fund eight major projects statewide, including widening of U.S. 83 between North Platte and McCook.
Nebraska DOT is working on designs for expanding Newberry from U.S. Highway 30 to and through Interstate 80's Exit 179. Construction, however, isn't scheduled to start before 2034.
State officials have said Newberry could move up the list if North Platte were to cover more than the usual 20% local match for the project, City Engineer Brent Burklund said last week.
---
More by Todd von Kampen
5 enticing looks at North Platte's history
2020 was a year that will make history, but it was also a year for us to reflect on our own local history. Special projects reporter Todd von Kampen shares some of his favorite stories from this year that highlight our past.