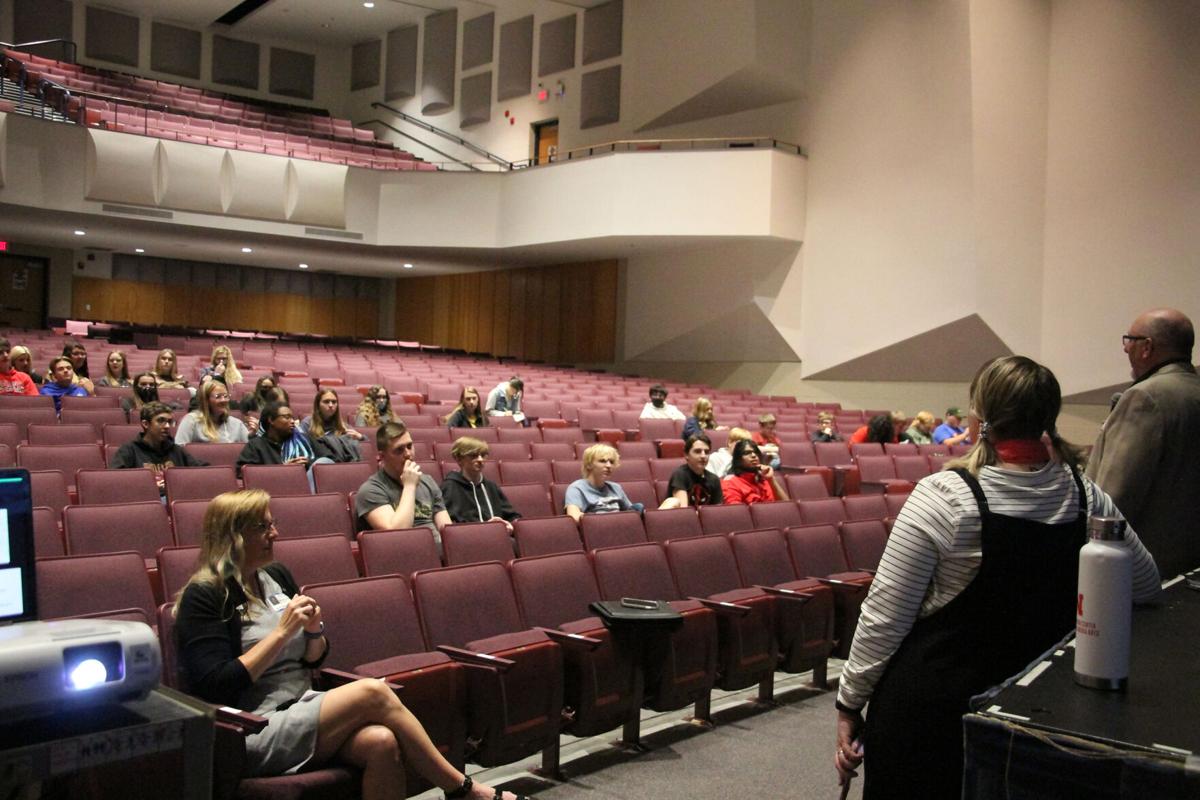 Calibraska Arts Initiative founder Erica Larsen-Dockray offered an avenue of hope for North Platte High School students interested in breaking into the animation industry.
This summer's Calibraska programs will offer classes across Nebraska. In North Platte, Jeff Smeltzer of the MPCC Business and Community Education Division will host the classes at North Platte Community College from June 21 to July 2.
On Thursday, Larsen-Dockray introduced Philep Willey's digital media students to her story that took her from Scottsbluff to Los Angeles.
"The whole point of the Calibraska Arts Initiative is to kind of pay it forward," Larsen-Dockray said. "I had a lot of struggles trying to figure out what is even out there in the industry."
After making her way in the animation industry, Larsen-Dockray decided to bring her knowledge to her home state.
"What once was a passion project teaching on family visits back home to Scottsbluff in the summer has turned into a full-time job, and I couldn't be happier," Larsen-Dockray said.
She said the pandemic has changed the animation industry.
"People are moving away from the heart of the city and they can work remotely now," Larsen-Dockray said. "The animation industry, in particular, was really interesting because it barely skipped a beat. Everybody just went home and kept doing their work."
The film industry, she said, was a different story because people have to work in person.
"The animation industry and other industries where a lot of the work is digital, that changed a lot," Larsen-Dockray said. "People learned they didn't have to come to the studio to produce broadcast network shows."
She said the opportunity to work remotely opens up possibilities for Nebraskans.
"I think really something important to take note of is really the whole industry being centered in big cities is potentially going to get changed up quite a bit," Larsen-Dockray said. "Access to broadband internet, which is still an issue in rural America, is something that is still a hurdle that needs to be dealt with."
In addition to animation, the Calibraska Arts Initiative classes include creative writing, acting, filmmaking and other subjects. Classes will be offered in person as well as online.
"Having to adjust to the pandemic was tough last year, but this summer I'm really looking forward to returning to my hometown state," Larsen-Dockray said, "as well as exploring new ways of teaching and connecting with more rural communities in Nebraska."
The website at calibraska.org offers registration information for both the in-person and online classes.