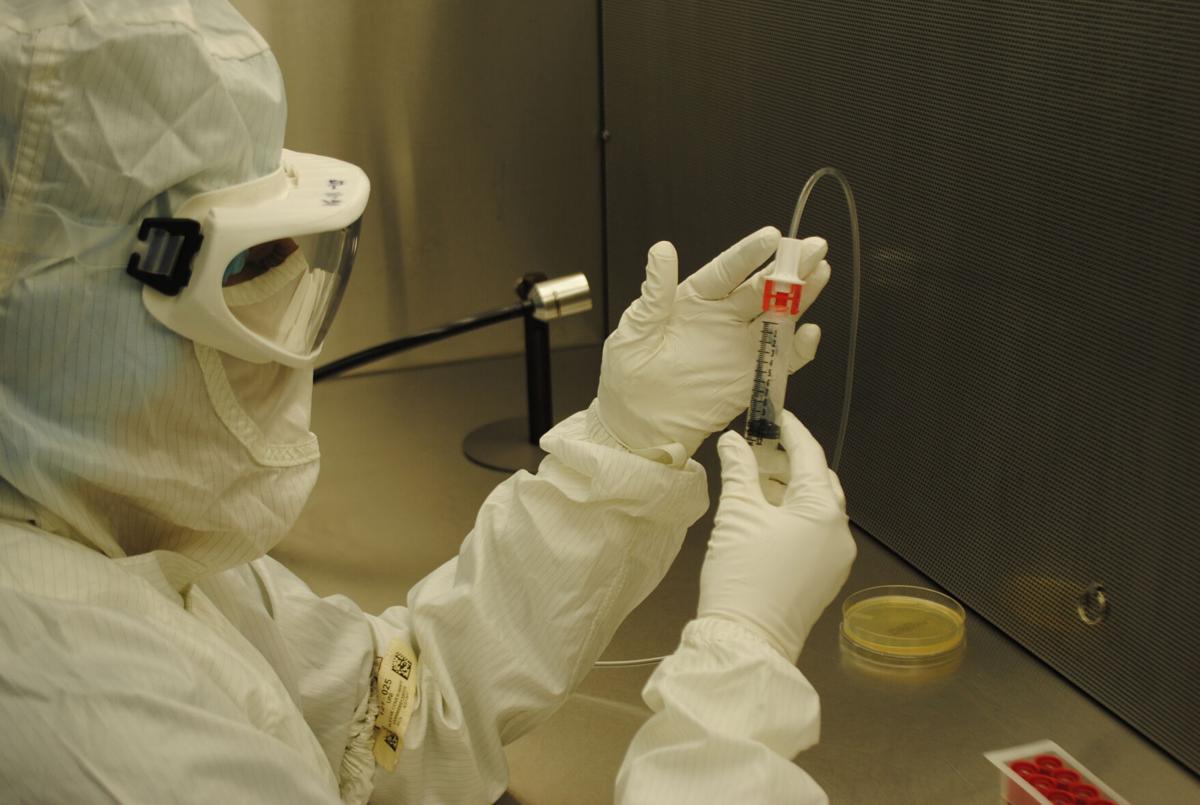 Mike Cardenas doesn't strike you as the typical COVID-19 patient, something that underscores the severity of the disease and how much is still unknown.
Before he contracted COVID-19, the 58-year-old ran two miles a couple of times a week, had no underlying conditions like high blood pressure or diabetes, and wore a mask whenever he could.
"I wore the mask everywhere except the gym and maybe a few times at work," Cardenas said in a Zoom interview Friday. At the gym, he said, "nobody else wore them, so you get kind of complacent and you don't wear them."
A couple of months ago, Cardenas had a fever. After a week, it went away and he thought he was "over the hill." However, what he assumed was the flu quickly became more serious when his oxygen levels dropped to around 70% — a normal oxygen level is closer to 95%. From there, Cardenas was admitted to Great Plains Health, where he spent almost three weeks. He didn't need to be on a ventilator, but it was hard to breathe and move. After about two days in the hospital, the doctors offered him a medication called aviptadil.
"At that point, I was willing to give anything a try. I was going downhill; those first two days were pretty tough," Cardenas said. "I just wanted to get something to get me over this virus."
Cardenas credits that medication, which was administered by IV for 12 hours, with helping him overcome the virus.
"That gave me the turnaround I needed to come out of everything."
Cardenas is one of 14 patients at Great Plains Health who have been administered aviptadil for severe cases of COVID-19, according to Dr. Eduardo Freitas, the infectious disease physician for GPH. The hospital is part of an expanded access program created by the U.S Food and Drug Administration to allow patients with life-threatening illnesses to obtain treatment that is still being investigated, outside of clinical trials. GPH is the only hospital in Nebraska using aviptadil.
If you've never heard of aviptadil, you're not alone — Cardenas wasn't aware of it prior to his treatment.
Before its use was explored for severe COVID-19 cases, the medication was used in Europe to treat erectile dysfunction. The medication gained fast track designation from the FDA in June 2020, and is in clinical trial phases.
Aviptadil is a synthetic hormone that reduces inflammation in the lungs and increases blood flow in the body, both of which could be helpful to COVID-19 patients.
"We hope that the medication will modulate inflammation and in that way, improve healing of the lung cells," Freitas said. "Also, there is a particular lung cell that gets damaged by the COVID virus, and this peptide tends to protect these cells and increase production of a substance in the lungs that helps keep the air sacs open."
The infectious disease physician emphasized that aviptadil isn't a silver bullet and that studies are needed before the medication can be used widely to treat COVID-19.
"The bottom line is that we don't know. This is research. We believe that's what it does, we hope that's what it does, but until the results are up, we won't know," Freitas said. "It's hard to know if it's working because we don't have the final results, but we believe it's a safe medication to try to help the patients that are fighting for their lives. I hope that it will make a difference, and that's why we're trying."
For Cardenas, it did make a difference, though he still has a long road to recovery.
"It's gonna be a long haul. I've been out a few weeks now. The first day home was tough. It was hard to stand for more than a minute. Just to try to get up and wash your hands took over a minute because you'd have to sit down right away," Cardenas said. "Now, I'm able to get up and move around, go to stores and such. It's still difficult on the breathing side of it."
He's grateful he decided to go to GPH when he was ill.
"I got everything that was available, the latest stuff they had," Cardenas said. "I'm glad I went here, instead of out of town or into a bigger city thinking I'm going to get better help there, because I think I got the best" care here in North Platte.
Digital editor for The North Platte Telegraph.