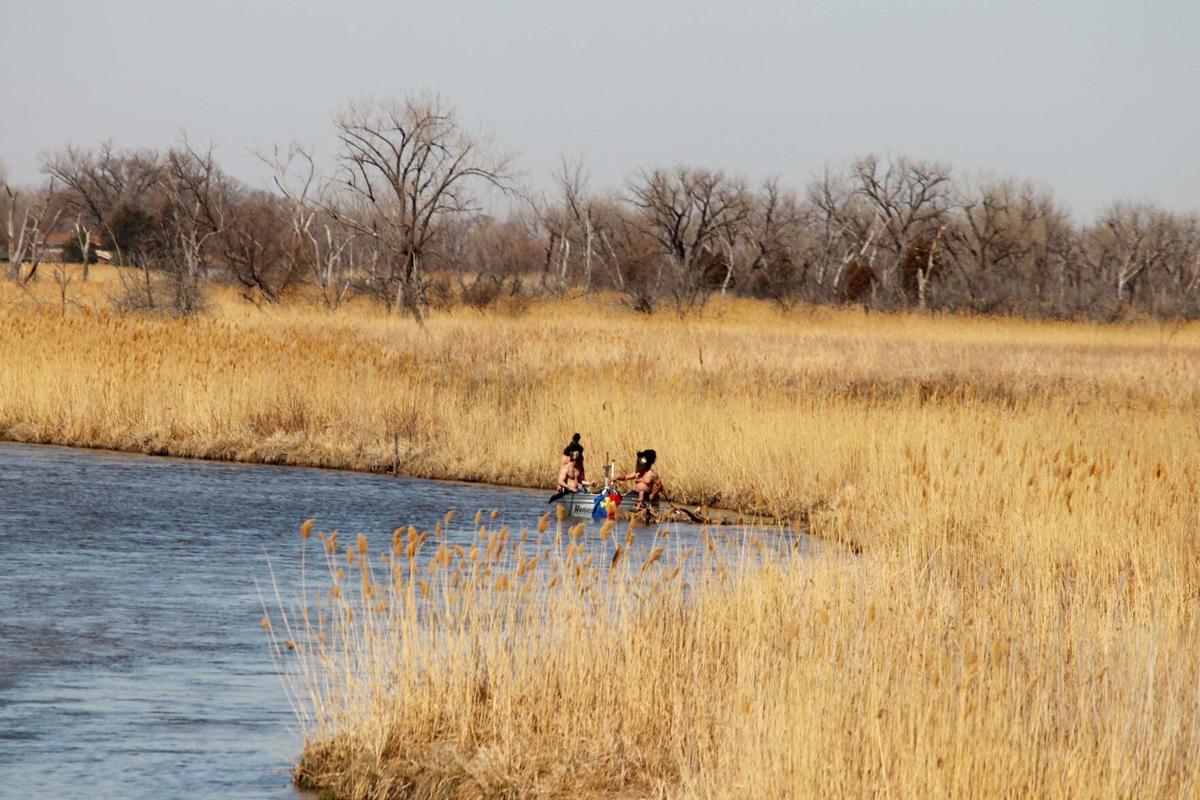 The "Knights of the Round Tank" team struggled to keep afloat along the shallow North Platte River's north bank in Saturday's fifth annual North Platte Area Sports Commission tanking race, but ultimately came out of the river with the best time.
The team of Josh Krueger, Mike Huggins, Tommy Broom and Grant Bitner was first to take off in the seven-team time trial and posted the best time of 57 minutes, 13 seconds, for the 2-mile float from Buffalo Bill Ranch State Recreation Area. The event was back in its normal early spring time slot after being postponed last year from March 28 to Oct. 3 by the COVID-19 pandemic.
The prize for "best costume" went to the "Turkey Feather" team of Luke Savory, Jennifer Hodges, Matt Luebbe and Joe Gant.