The personal values that Kylee Odenbach developed while growing up on a ranch in Taylor align with those of the United Way, where she started working this week.
"We like things to move smoothly, peaceful and give back to the others," said Odenbach, who began as the executive director of the Mid-Plains United Way on Monday. "I just think (the United Way) gives back to the community a lot and that's something that I grew up doing. I had a great family growing up and I would just like to share those values with people."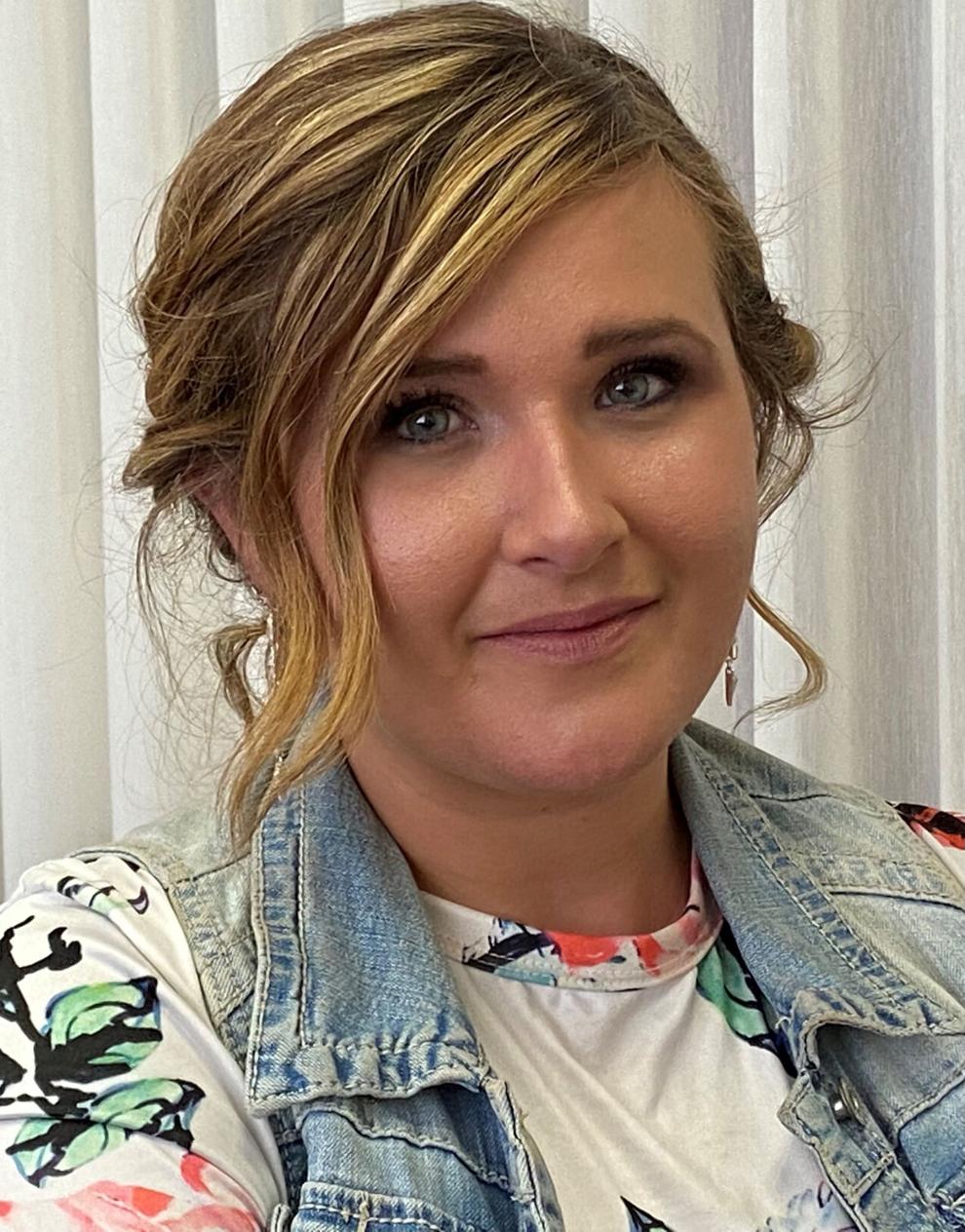 The 24-year-old, who took over from former director Alisha Forbes, said her personal goal is to leave the office every night "with a smile and know that I made a difference in the community and in someone's life."
She hopes to use education as an avenue to accomplish that.
Odenbach said she would like to take one day every week or two, or once a month, and read to kids at day cares, preschools or elementary schools.
"I really want to make sure children are getting the education that they need," said Odenbach, who graduated from Chadron State College in 2019 with a focus in public relations and communications. "That is something that I care about a lot. So if I could help one child with that, it would make me feel great in this role.
"When we are young, we are still developing. The human mind is so precious that if we don't nurture it from a young age, that's where a lot of people fall of the tracks and it's not necessarily their fault," said Odenbach, who moved to North Platte last week from Geneva with her boyfriend and their 12-week-old yellow Lab. "As community leaders, it's our responsibility to help out there. I have been blessed with an amazing education and am very grateful for that. I'd like to share that with others."
A professional public relations role seemed like a fit for Odenbach from an early age. While she competed in the junior and high school rodeo scene and just roped in a competition this past week, she said she was "kind of a speech nerd" who focused on persuasive and extemporaneous speaking.
Her previous jobs included time as a marketing specialist and a marketing manager for an information technology business and a brokerage firm, respectively.
She said the United Way position was a perfect opportunity.
"I'm so weird, but I like public speaking," she said. "People are like, 'You're crazy,' but I just kind of enjoy it and I like writing speeches."
Mid-Plains United Way administrative assistant Tammy Poe told her, "You'll be in front of the public a lot and giving a lot of presentations," she said. "Those are both things that I enjoy."
Odenbach said she welcomes the challenge that comes with the position as well. One of the first things she has taken on this week is brainstorming themes for the upcoming United Way fundraising campaign.
"I like to be busy," she said. "I've been told by several people already that 'you're going to be all over the place.' And I guess that just doesn't bother me.
"I went to a Rotary Club meeting (Wednesday) and that was great and I got to network. I also did a meet-and-greet the other day," Odenbach said. "I like going places, meeting people and giving presentations. Also, that keeps me from sitting in a chair in the office all day long and that's kind of fun, too."