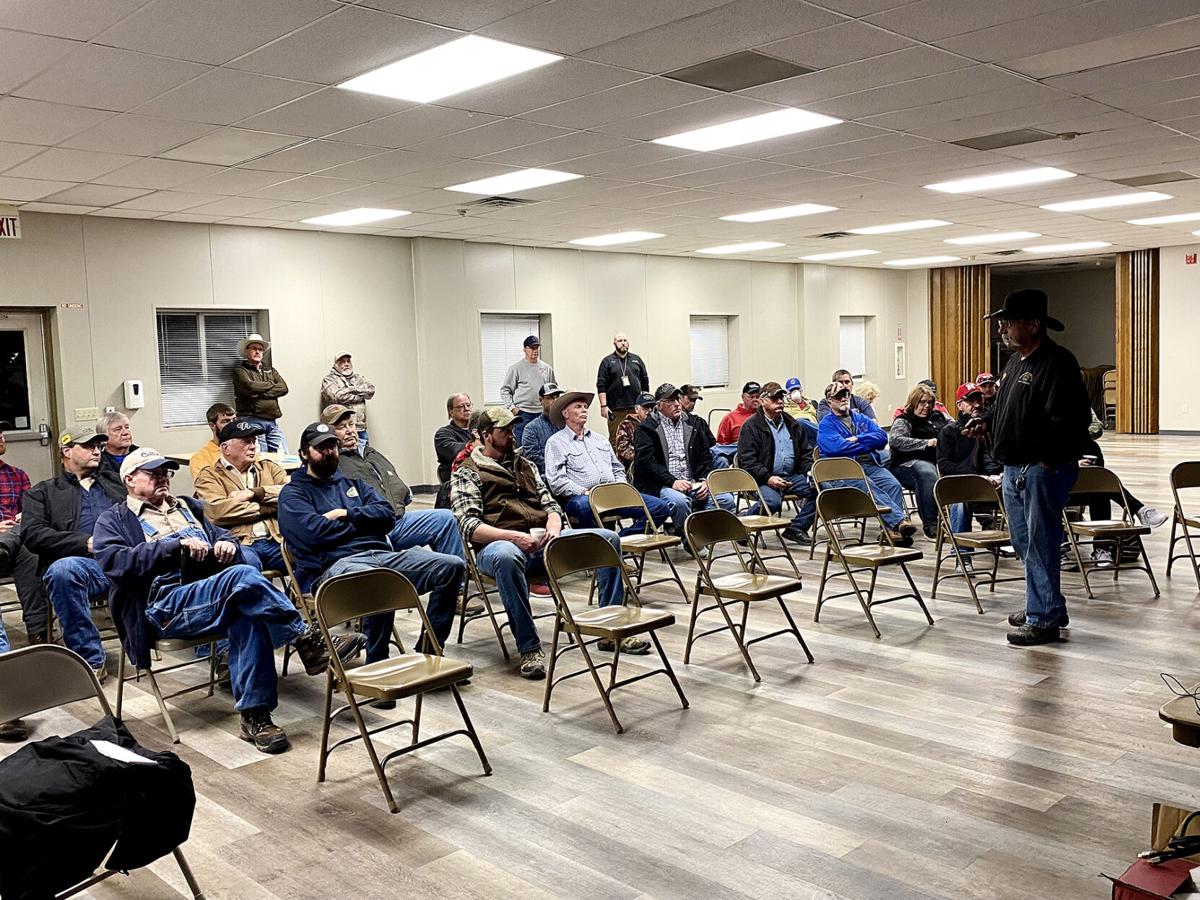 Protecting human life stands at the top of the list when fighting wildland fires according to Ralph Moul, Keystone-Lemoyne fire chief.
The Mid-Plains Mutual Aid Association conducted a seminar on Thursday for firefighters and property owners. Moul, speaking at the Lincoln County Fairgrounds Ag Building, shared valuable information on various types of fires and the dangers associated with them.
"We want to ensure that everyone comes home," Moul said. "Wildland fires are only grass, brush and trees and it's going to grow back."
Moul said it is important for firefighters to "respond responsibly" to an incident. The first step is to get your heart rate down before reaching the location in order to go into the situation under control.
"You need to get there safely," Moul said. "It's not a race, it's a responsibility."
The fire service is responsible for what happens in fighting the fire, he said, and the incident commander is the person in charge.
Moul identified several types of fires that occur in Nebraska and pointed out the fuels that drive those fires. They include grassland fuels, timber, brush, wheat, corn and soybeans, and each fuel reacts differently. Depending on the type of fire, the incident commander decides the best method of attack.
"There is a direct method and an indirect method of fighting a fire," Moul said.
The anchor is where the fire began. There is a right flank and a left flank. And finally there is the pinch, where hopefully the fire will stop. The incident commander will send out his charges to whatever point they are needed.
"Stay on your assignment," Moul said. "It's all about coordination."
He went into a lot of detail about conditions for fires to grow including humidity, high temperatures and topography. He warned firefighters about certain situations and what to look for, such as looking up before walking into a stand of trees. Often, fire is higher up in the trees from blowing embers and can start above ground.
One of the goals of the seminar was to help educate property owners about firefighting methods and what they need to know to help out when a fire occurs on their land.
Several fire chiefs from area communities were in attendance. North Platte Fire Chief Dennis Thompson addressed the question about landowners and citizens offering help to fight fires.
"We understand it is your property and know you want to help," Thompson said. "But we have to be sure we know you're there."
Thompson said if someone has a spray rig and offers to help, they need to identify themselves to law enforcement or fire personnel on scene first.
"We ask law enforcement to control the flow of traffic," Thompson said. "That's why we have them there."
He said once individuals identify themselves and have a legitimate reason to get involved, law enforcement will direct them through. Communication, he said, is difficult during an incident and it is important to work through proper channels in order to keep everyone safe.
"One of the biggest issues we have are the looky-loo," Moul said and described an incident where a fire near Kingsley Dam drew onlookers who blocked the road going across the dam and firefighters could not get equipment to the fire.
Lincoln County Chief Deputy Sheriff Roland Kramer asked that people follow the direction of the deputies assigned to traffic control.
"We have 24,000 people in North Platte and they can see the smoke," Kramer said. "When the fire department calls us and they want us to control traffic, they give us specific direction to do that."
Kramer said often the sheriff's office deals with hundreds of cars attracted to the scene of a fire. His advice to property owners whose homes may be in danger is to stay calm.
"The biggest thing is if you calm down, you slow down, you tell us what you're doing," Kramer said, "we will let you through if we know."
He said if people are polite and explain their situation, the deputies will do likewise. The deputies will know a lot about what is going on with the fire that the general public might not know in order to keep the situation under control.
---
More by Job Vigil
Reporter Job Vigil's favorite stories from 2021