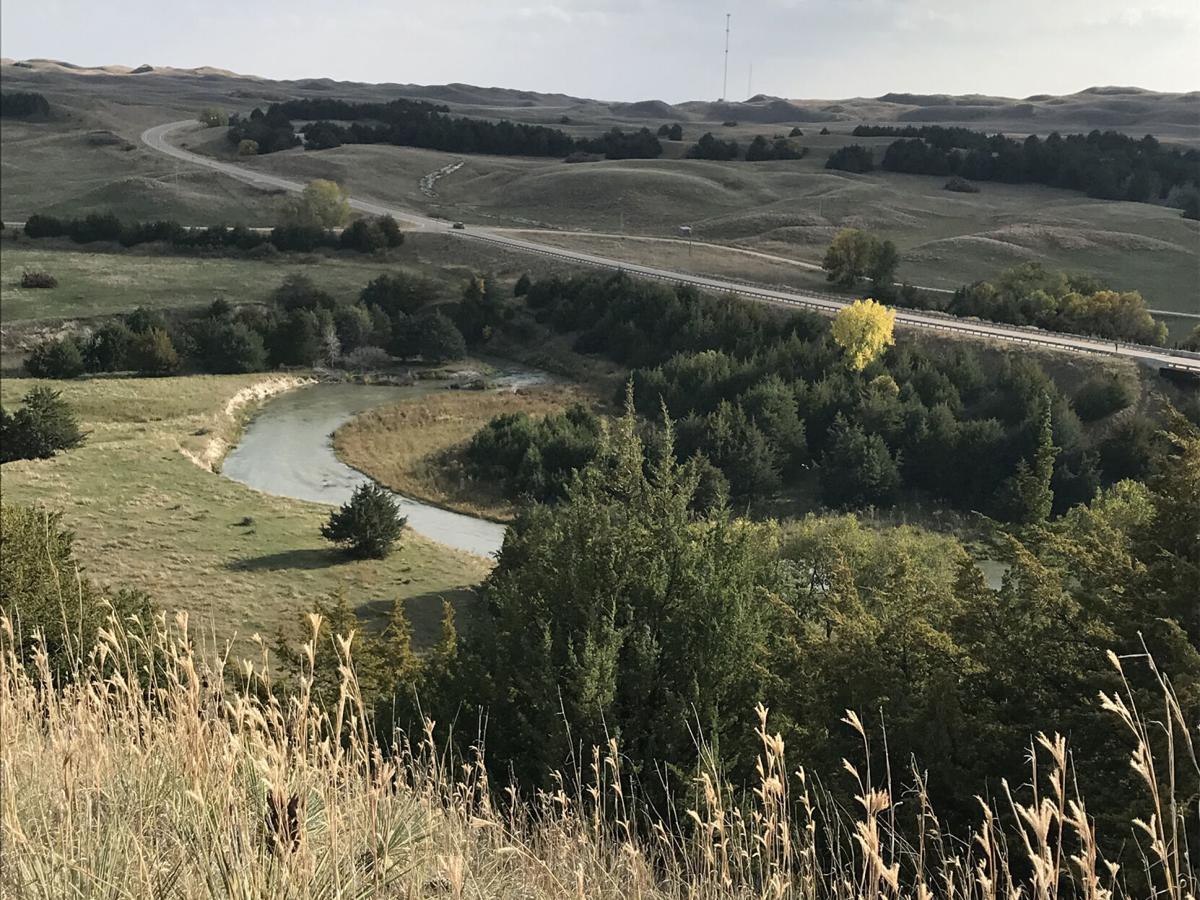 North Platte's lackadaisical first freeze of the 2021-22 season will be knocking at the National Weather Service's airport office more frequently this week.
A glancing blow from a wintry blast in Wyoming likely will lend a hand, according to weather service forecasts from the offices at Lee Bird Field and in Cheyenne.
The system's eastern edge will reach into west central Nebraska after 4 p.m. Tuesday, producing chances of severe weather along with brisk southeast winds as high as 40 mph.
After reaching the low 70s Tuesday, daytime highs in North Platte will be limited to the mid- to upper 50s Wednesday and Thursday, according to the weather service's seven-day forecast Monday afternoon.
That first freeze becomes more likely in midweek after a second near-miss Monday, when the temperature bottomed out at 34 degrees just before 8 a.m.
Early morning lows are expected to hover around 44 Tuesday and 40 Wednesday, then dip to around or just below the 32-degree threshold the rest of the week, the weather service said.
The season's first chance of snow — a slight one — enters the forecast Thursday night and early Friday. But high temperatures will rebound to the mid-60s Friday and the upper 60s this weekend.
The North Platte airport's first freeze hasn't been this late since Oct. 16, 2015. The latest known initial freeze for the city took place on Oct. 28, 1931, based on full-year weather records dating to 1875.
Interestingly enough, the average first-freeze date for North Platte has moved up on the calendar and out of October over the years observers have kept records.
Readings were taken inside the city from late 1874 until the weather service set up its airport office in 1948. The average first-freeze date was Oct. 3 during those first approximately 75 years and has been Sept. 26 since.
Travelers headed west into Wyoming Tuesday and Wednesday are likely to encounter the winter driving season's first major obstacles, according to Cheyenne's weather service office.
Winter storm watches or warnings have been issued for central Wyoming as far east as Laramie, with the strongest chances for disruptive snow Tuesday night and early Wednesday on Interstate 80 between Laramie and Rawlins.
Snow chances for I-80's Laramie-to-Cheyenne stretch are rated as moderate Wednesday morning, the Cheyenne weather service office said.
Wintry mixes are more likely in the Kimball and Scottsbluff-Gering areas, with little to no snow accumulation expected. Sidney isn't expected to see snow as the storm moves through.
Winter weather advisories are posted for Colorado's northwest Rockies but not for the Front Range, said the weather service's Boulder office.