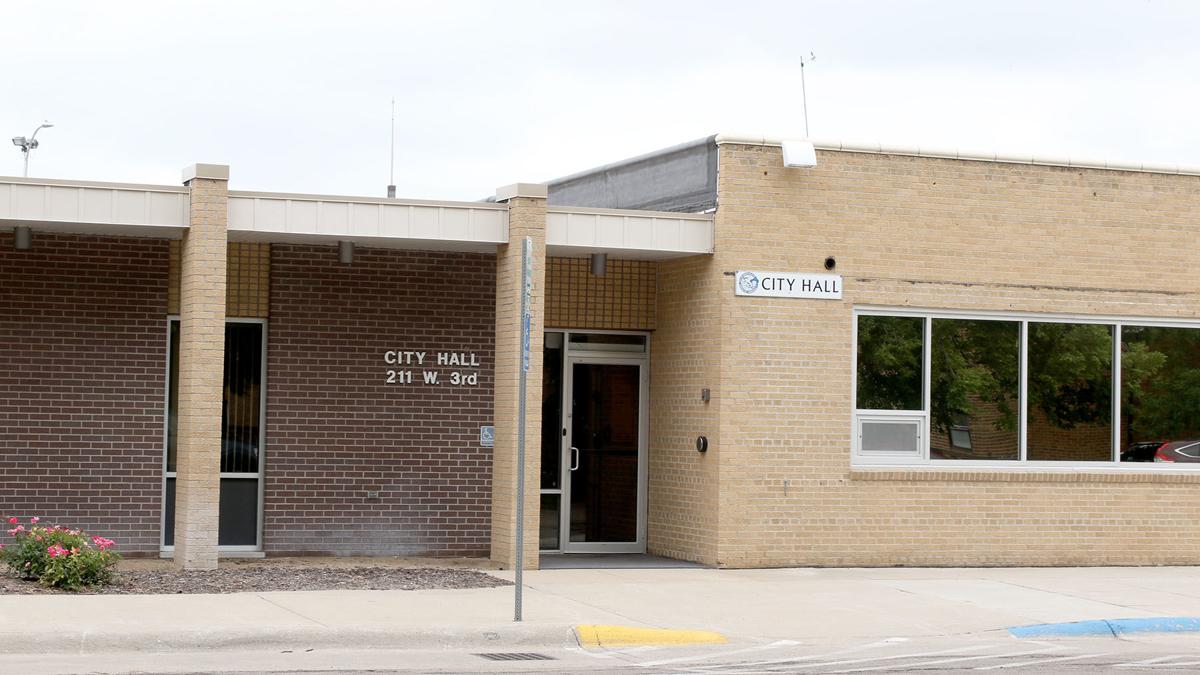 North Platte City Council members Tuesday will consider seeking $400,000 in federal funds to speed long-delayed upgrades to West Ninth Street on the city's northwest side.
The council also will review the North Platte Airport Authority's expected 2020-21 property tax request.
Its meeting will begin at 5:30 p.m. in the council chambers at City Hall, 211 W. Third St.
Members will hold a public hearing on whether to apply for Community Development Block Grant funds toward reconstruction and drainage improvements on West Ninth between Sherman and Buffalo Bill avenues.
Neighbors have long urged a higher priority for the project, one of many highlighted last fall in The Telegraph's "Flatrock Fix-It" series. It remains on the long-term portion of the city's annual one- and six-year road plan.
If the council agrees, the city would seek CDBG funds for about one-third of West Ninth's most recent estimated $1.2 million project cost. The Nebraska Department of Economic Development oversees the program.
Staff and board members of the Airport Authority, which operates the North Platte Regional Airport, will again ask that the city include its property tax needs as part of its overall 2020-21 property tax request.
State law says airport authority taxes must fit under the overall city property tax lid of 50 cents per $100 of taxable value, not counting taxes to repay bonds.
Airport officials have said their tax requests, which historically have fluctuated up and down, cover local matches and bond repayments for projects mostly funded by the federal Airport Improvement Program.
The Airport Authority's proposed 2020-21 budget would seek $1,111,930 in property taxes, down 4.1% from the $1,159,801 for the fiscal year ending Sept. 30. Its board usually approves its budget in late August.
In other action, the council will:
» Hold second-round debate on an ordinance that would renew NorthWestern Energy's nonexclusive natural-gas franchise with the city for up to 25 years. It won 8-0 initial approval July 21.
» Decide whether to allow alcohol sales during the annual Music on the Bricks, scheduled this year for Aug. 22.
Due to the current reconstruction of North Dewey Street, this year's event would be held on East Fifth Street between Dewey and Chestnut.
Council members will also consider a special designated license for The Espresso Shop to operate a beer garden on that part of East Fifth.
» Consider reappointing Don Weber for a third and last three-year term on the city's Planning Commission.
Mayor Dwight Livingston's renomination of Weber is part of a seven-item "consent agenda," which would be approved with a single council vote unless a member asks for a separate vote on one or more items.
Other consent-agenda items Tuesday would enable Cody Keno Inc. to operate a city lottery outlet at Good Life on the Bricks, 402 N. Dewey St., and renew an annual contract with Cynthia Gutschenritter to operate the city's government access cable channel.
Be the first to know
Get local news delivered to your inbox!